Print Friendly Version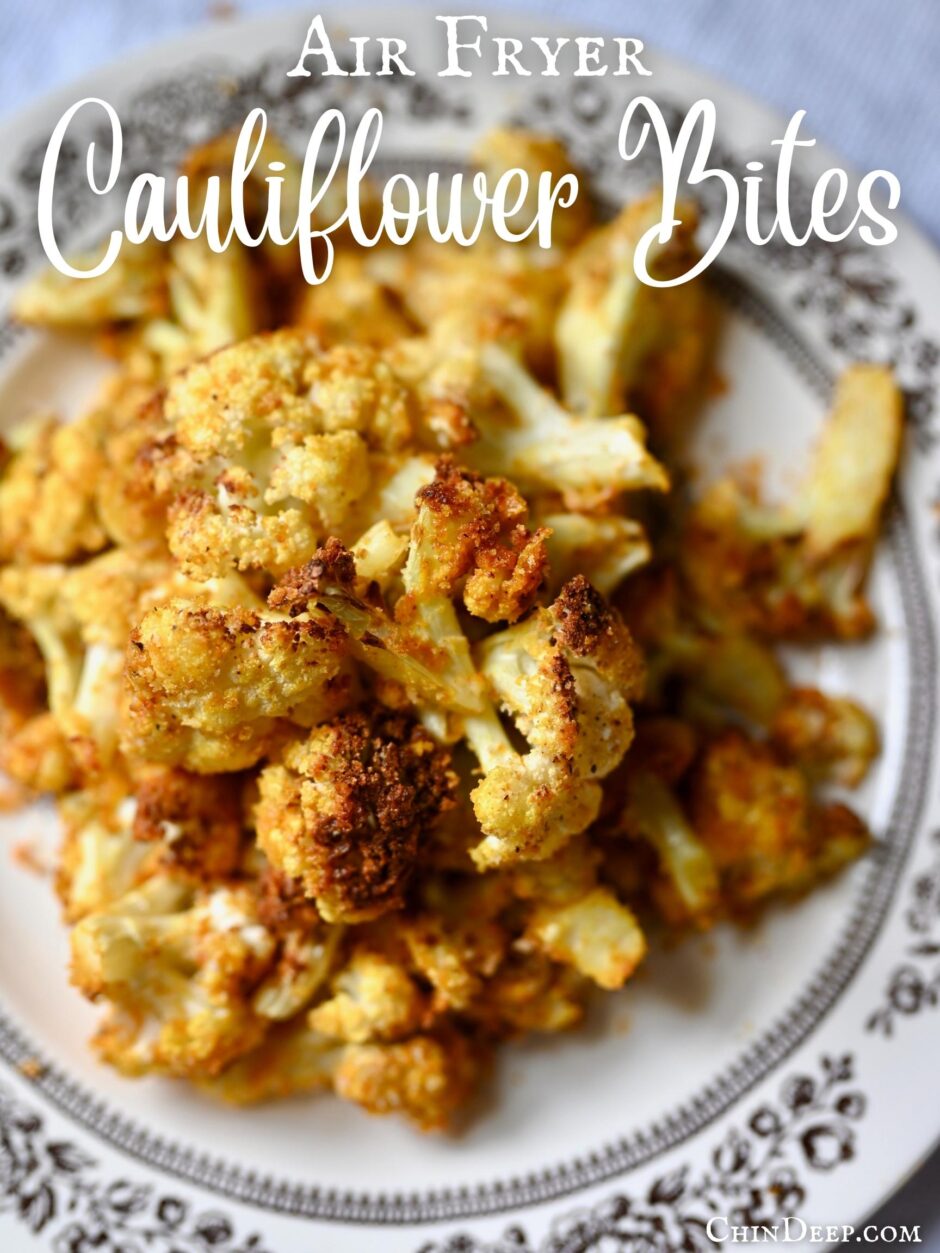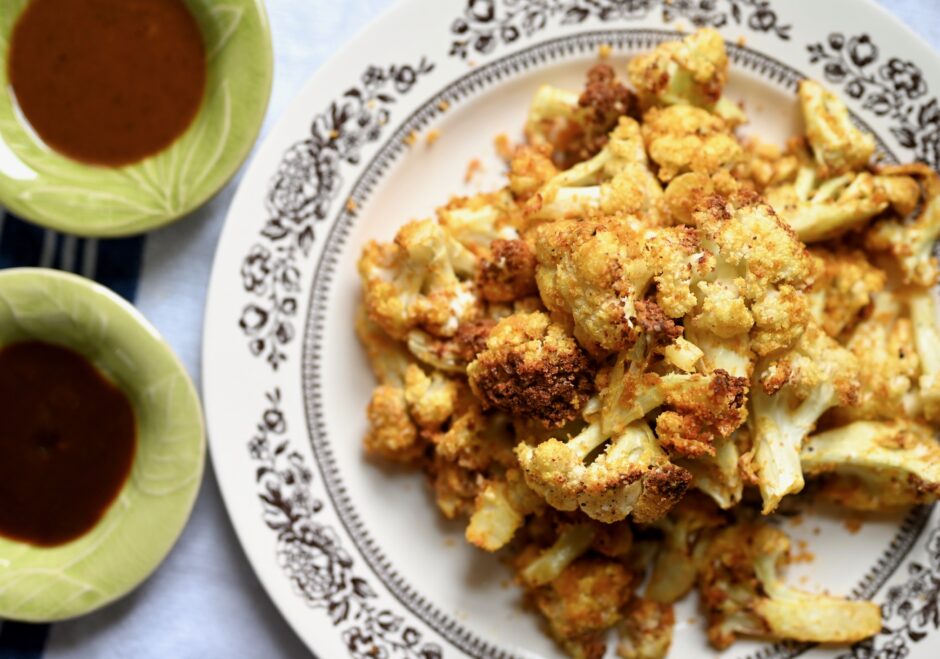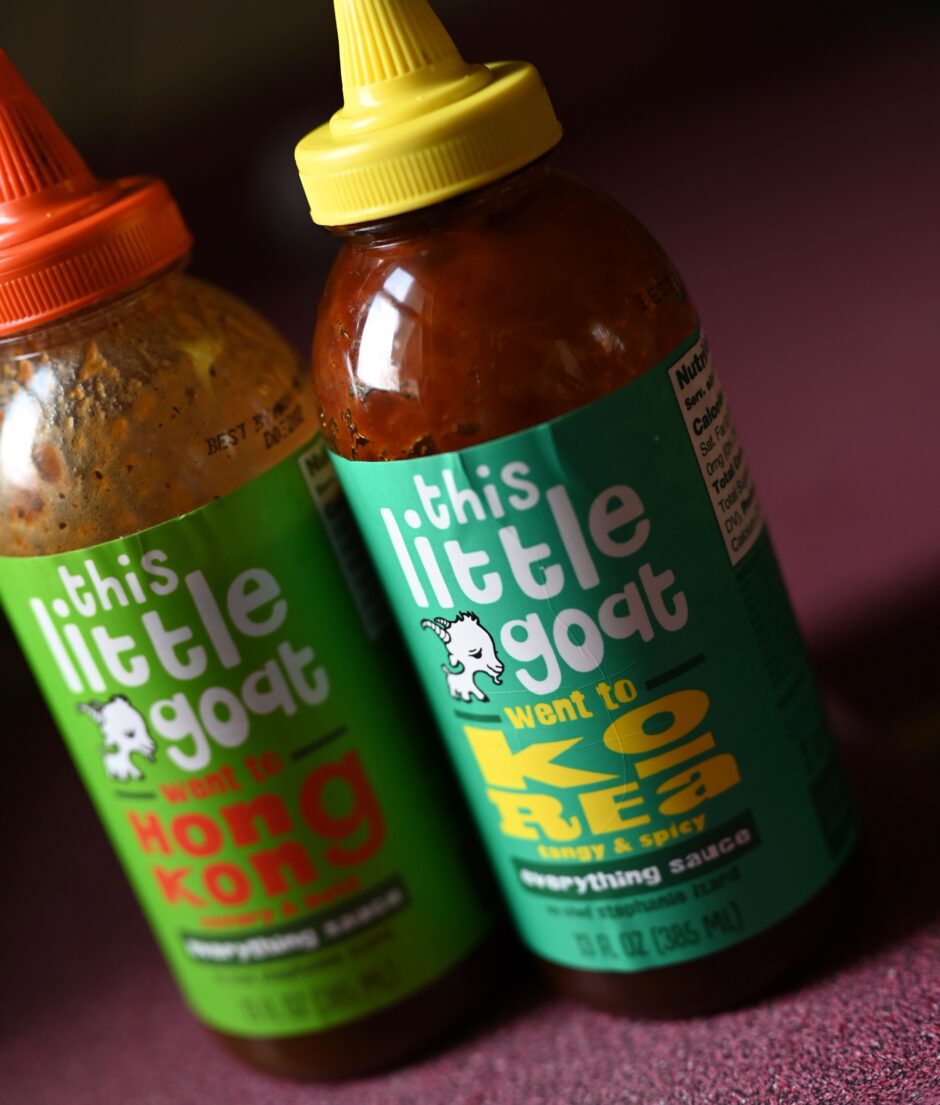 I was in the mood for cauliflower "wings", but I didn't feel like going through the extra steps to make my famous Super Crunch Cauliflower "Wings." Also, I was really hungry and just wanted to eat. The air fryer is great for times like this. I make these in about 12 minutes. I had to air fry them in two batches, but I ate the first batch while I waited for the second to cook, so no biggie. And if you're asking yourself if I ate an entire head of cauliflower by myself… yes. Yes, I did. No regrets.
I don't usually like to make things with batter on them in the air fryer because it tends to not work. This recipe is a bit different because the batter is pretty thick, and just used as something to make the panko crumbs stick while cooking. I also used the batter as a vehicle to amp up the flavor a bit by adding my spices directly to it. The tiny bit of mayonnaise in the recipe gives the cauliflower bites just enough oil to help them brown up nicely.
Use whatever you like as dipping sauces for your cauliflower bites. I'm currently obsessed with the "This Little Goat" sauces and I honestly couldn't tell you which one is my favorite. Okay, it's the Korean one, but trust me, they're all good. I love, love, love them.
Other sauces I like with my air fryer cauliflower bites, are smoky-sweet BBQ sauce (Heinz makes good ones in convenient squeeze bottles, I love the Kansas City one. It's nice that they don't put high fructose corn syrup, or any corn syrup, in their BBQ sauces. Just sugar.) Mae Ploy sweet chili sauce, pure maple syrup mixed with a tiny bit of soy sauce and some Dijon mustard is always a winner (also good on salads,) and of course there's peanut sauce which I put on everything. It's great diluted with a little water as a salad dressing, good on grain bowls, and, you guessed it, these cauliflower bites. Here's a link to my collard greens wraps where I include a recipe for my peanut sauce. What is your favorite dipping sauce?
Okay, now that we got the important subject of sauces out of the way, let's cook.
1 large head cauliflower, broken/cut into bite size pieces
3 Tablespoons mayonnaise (I use Vegenaise)
3 Tablespoons chickpea flour
3 Tablespoons milk (I use unsweetened, plain soy milk)
3 Tablespoons nutritional yeast or finely grated parmesan cheese (Violife is good)
1 teaspoon smoked paprika
1 teaspoon garlic powder
1/4 teaspoon seasoned salt
a little freshly ground black pepper
Mix all batter ingredients in a small bowl and whisk until smooth. Place the cauliflower pieces in a large mixing bowl and pour the batter over. Toss gently to coat, making sure all pieces are lightly covered.
Pour some panko bread crumbs over the coated cauliflower. Start with 1/4 cup. Toss to coat, adding more panko if needed.
Air fry in two separate batches at 375 degrees F, for 10 to 12 minutes. Check every few minutes and gently move the bites around so they "fry" evenly and so they don't burn. They're done when they're golden brown, crispy, and hot all the way through.
Enjoy!
~Melissa
You may enjoy these related posts: