Print Friendly Version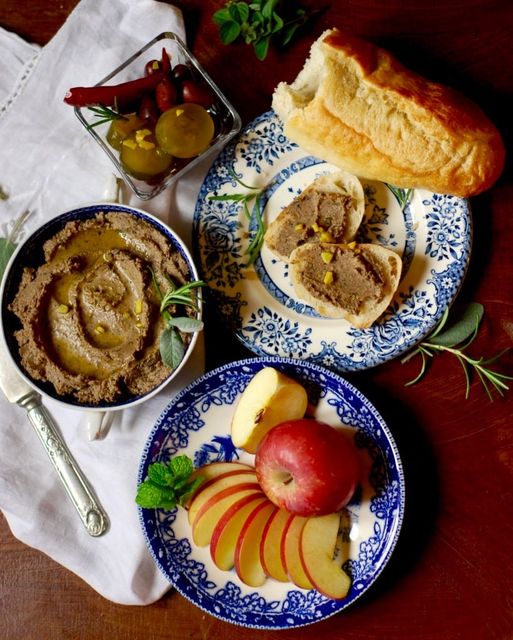 I'm one of those people who used to ADORE pate. Goose liver pate, fois gras, in particular. I didn't eat liver in any other form, but I loved pate.
Now, just thinking about it, makes me feel physically ill. It's kind of amazing what waking up to animal cruelty will do. In my case it caused a complete paradigm shift. Not only am I opposed to eating animal products because of the animal cruelty it causes, I have zero desire for the old "foods" I used to enjoy. Animal products have become repellant to me.
Before going vegan I heard other vegans talk about this phenomenon and I thought they were full of it. Really? You don't like how steak tastes? Or chicken wings? Come on. You must be joking. Get over yourself.
Granted, there are a lot of vegans who will tell you that they didn't go vegan because they stopped enjoying Kobe beef sliders and crab legs, they just couldn't justify sacrificing animal lives for their taste buds. I've spoken with some of these vegans. It turns out that most of them have only been vegan for less than a year. That makes sense to me. Their taste buds are still evolving to their new, plant based diet. I'm not saying that's always the case, but most of the time those are the vegans that still crave animal products. To them I say, as long as what they're eating (usually lots of plant based meat substitutes) isn't contributing to animal suffering, it's really none of my business what they choose to eat.
I've been vegan for 4 years and I'm here to tell you that when you're this far down the vegan road, your taste buds are different. In my case I would prefer a giant, fresh salad topped with chickpeas to a plate of fried body parts. It's just a fact.
However, every once in awhile I try to recreate foods I used to enjoy by using plant based ingredients. I enjoy the variety, and I enjoy the challenge. It's fun.
If you have just made the transition to veganism and are craving fois gras, this is the recipe for you. It's not exactly the same (obviously) but it sure does taste fantastic slathered on a slice of baguette and paired with vegan cheese, fruit, and a glass of your favorite wine. And, zero geese were harmed by making this "faux" gras. Dig in.
2 sprigs fresh rosemary, chopped fine (stem removed) + some for garnish
7 fresh sage leaves, chopped fine + some for garnish
1 Tablespoon fresh thyme leaves, chopped fine + some for garnish
2 Tablespoons extra virgin olive oil
1 large shallot, minced
2 large garlic cloves, minced
1/4 teaspoon sea salt
a few grinds of fresh black pepper
18 smallish baby bella mushrooms, chopped
2 Tablespoons cognac, muscat, or sauternes
1 and 1/4 cups walnuts or pecans, chopped
2 cups cooked lentils (or 1 cup lentils, 1 cup crumbled, firm tofu)
1 and 1/2 Tablespoons soy sauce
1 Tablespoon Worcestershire sauce
1 small (1 oz.) cooked beet
3 and 1/2 oz. vegan butter (I use Miyokos, or organic Earth Balance) as a topping, (optional)
Place the olive oil in a large, heavy skillet. Once hot, add the minced shallot. Cook over medium heat, stirring frequently, until translucent and tender. Add the garlic, and cook an additional minute or so (until lightly golden and fragrant.)
Add the mushrooms to the pan, and cook an additional 5 to 7 minutes, until soft. Add the chopped herbs and cognac.
Transfer to a food processor with the cooked lentils/tofu, chopped walnuts, soy sauce, Worcestershire sauce, and beet. Blend until almost smooth.
At this point you could place the pate in a pretty bowl and drizzle a little more olive oil over the top, sprinkle on some sea salt and freshly ground pepper, and enjoy…. or, transfer the pate to sterilized jars, smooth top with a spoon or small rubber spatula, melt the vegan butter, and pour it on the tops of the jars. Place some peppercorns and small herb sprigs in the butter for a pretty garnish. Top with jar lids and chill in refrigerator until ready to serve. It will keep up to a week in the refrigerator.
Serve with sourdough baguette, crostini slices, or crackers. This pate is delicious paired with cornichons, fresh fruit, vegan cheese, and your favorite wine.
Enjoy!
~Melissa
You may enjoy these related posts: