Print Friendly Version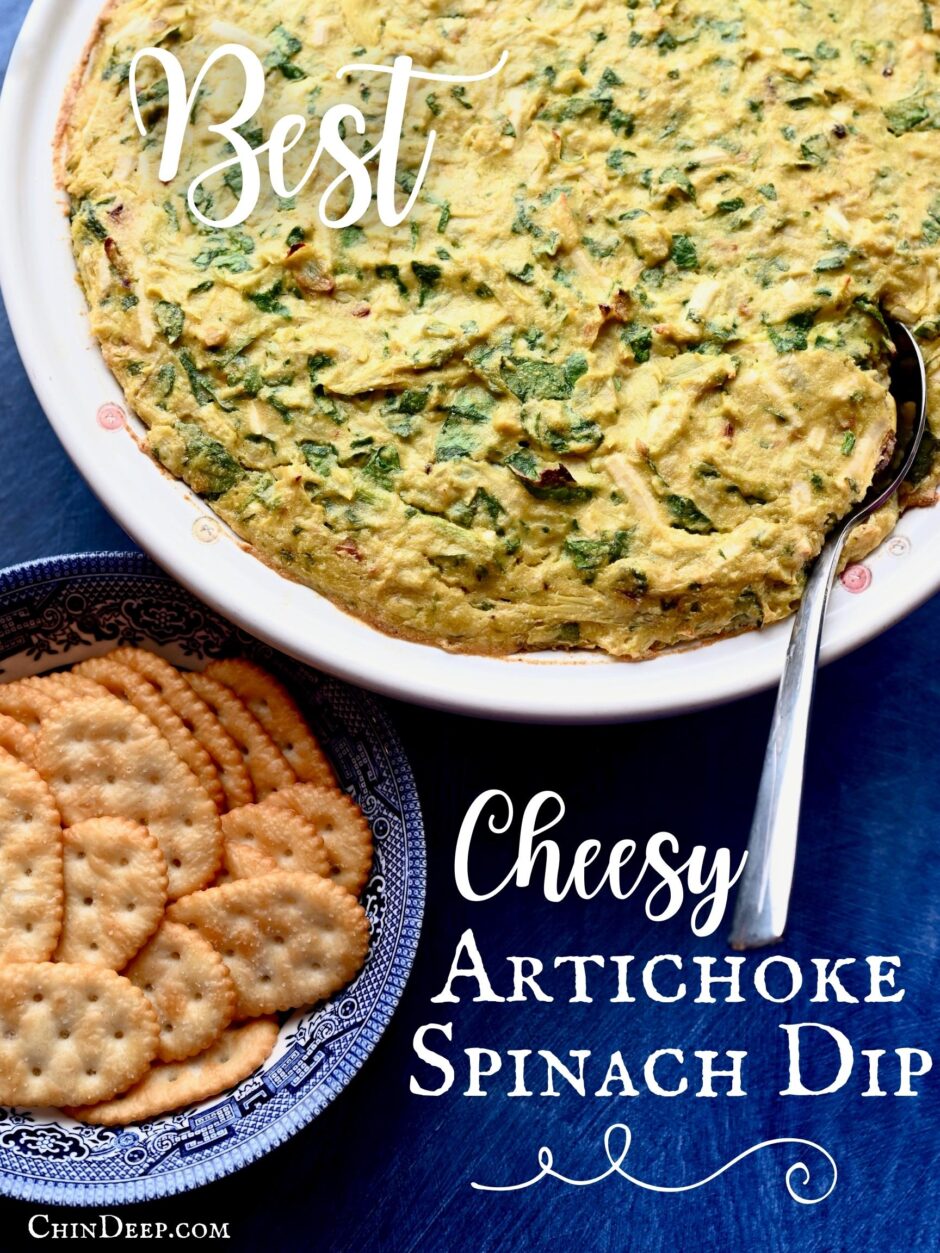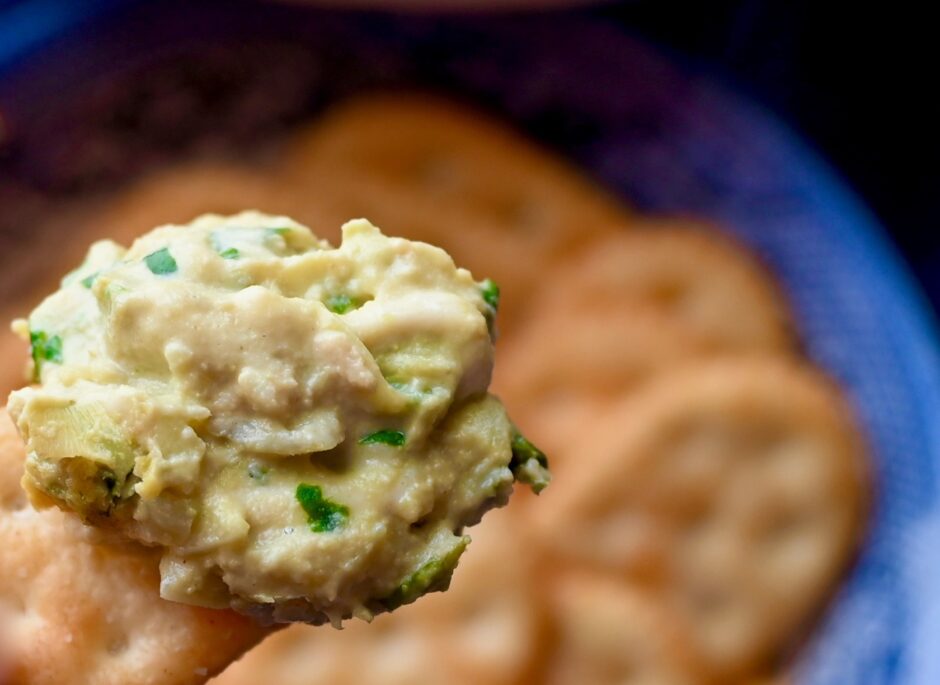 If you're looking for the most amazing cheesy artichoke spinach dip EVER, you've come to the right place. This is delicious hot or cold. It's great served on crackers, slices of french bread, or fresh veggies. I even like it as a sandwich or pizza topping! It adds cheesy, tangy, creamy deliciousness to everything.
Another great thing about this dip is it's actually pretty healthy. It includes some decadent ingredients like mayonnaise and cheese, but the base ingredients are cashews, spinach, and artichokes. This makes it a little more substantial, and a great source of vegetables and protein. What's not to like?
Oh! And it can easily be made vegan! Yay! You are going to want this little recipe in your appetizer repertoire. Make some up for game day and watch the crowd go wild.
1 and 1/2 cups cashews
1 Tablespoon olive oil
4 large cloves garlic, minced
1 small onion, chopped fine
1 and 1/4 cup unsweetened, plain plant milk (like soy or Ripple)
1/2 cup nutritional yeast
2 Tablespoons plain rice vinegar or distilled vinegar (or fresh lemon juice)
1 teaspoon fine sea salt
1/4 teaspoon freshly ground black pepper
2 (14 oz.) cans artichoke hearts, drained well and coarsely chopped
4 cups fresh spinach, chopped and loosely packed
1/4 cup vegan mayonnaise (like Vegenaise)
1 cup shredded vegan Mozzarella (like Daiya) OR shredded vegan cheddar (like Violife)
Either soak the cashews in water overnight and refrigerate them while they soak, or boil a few cups of water and pour it over the cashews. Allow cashews to soak for 5 minutes. After the cashews have soaked, drain them well.
Place them in a high speed blender along with 1/4 cup of the plant milk. Blend until very smooth, scraping down the sides of the blender as necessary during blending process.
Saute the finely chopped onion in the olive oil until tender and lightly golden. Add the garlic and cook an additional 30 seconds, or until lightly golden and fragrant.
Place the blended cashew cream and the onion/garlic mixture in a large mixing bowl along with the rest of the ingredients. Once all ingredients are evenly incorporated, butter a 9 inch, deep dish pie plate and pour the artichoke dip into the plate. Smooth top with a rubber spatula.
Bake at 425 degrees F. for 25 to 30 minutes, or until hot all the way through and edges are starting to brown a bit.
Serve with crackers, French bread, or crudite!
Enjoy!
~Melissa
You may enjoy these related posts: