Print Friendly Version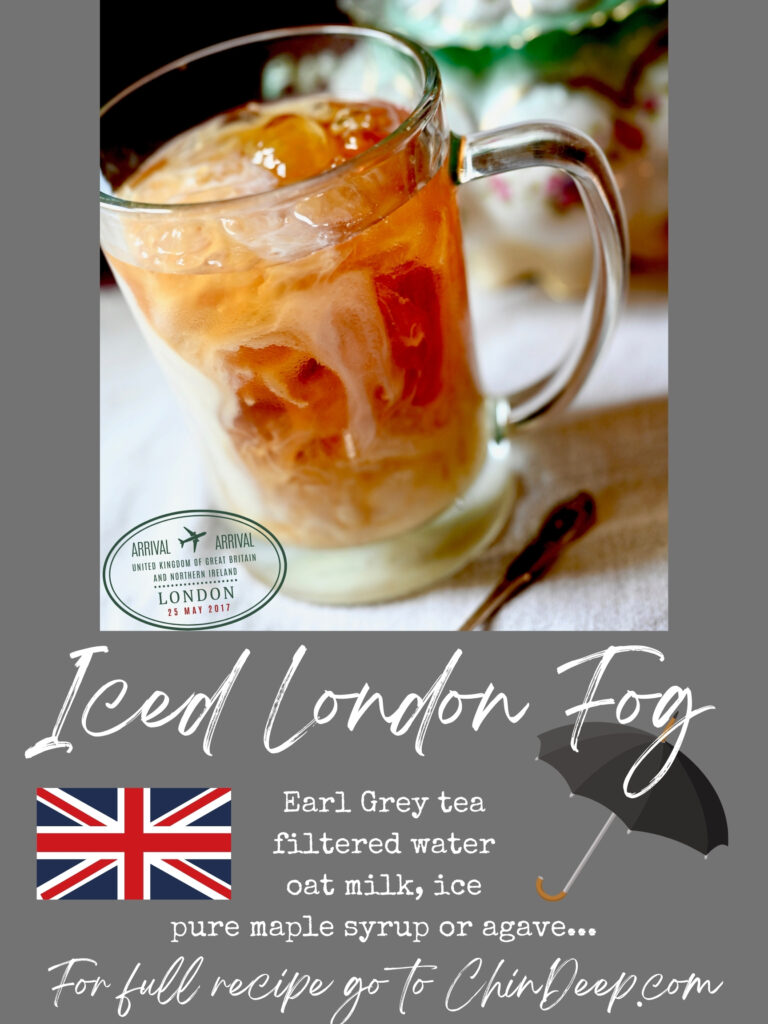 We love this classic iced beverage on hot summer days! A London Fog is an Earl Grey tea latte. Wonderful served hot in Autumn and Winter, and iced during the warm months.
A London Fog is served with sugar and milk. Earl Grey tea is black tea scented/flavored with bergamot. The tea we've selected to make our iced London Fog lattes is by Harney & Sons. It's called "Victorian London Fog" and has vanilla and lavender added to the traditional black tea and bergamot. Feel free to use your favorite Earl Grey tea.
First you'll want to make your cold brew Earl Grey tea:
3 bags Earl Grey tea (we love Harney & Sons Victorian London Fog)
1 and 1/2 cups filtered water (purified water or spring water will work too)
1 sterilized canning jar with a lid
Place water and Earl Grey tea bags in jar. Cover and refrigerate 8 to 16 hours.
When brewing time is up, remove bags and squeeze excess tea into the jar. Discard tea bags.
Place ice in a glass. Pour the cold brew tea over ice. Sweeten to taste, and top off with oat milk or Ripple plant based milk. Serve and enjoy!
Cheers!
~Melissa
You may enjoy these related posts: