Print Friendly Version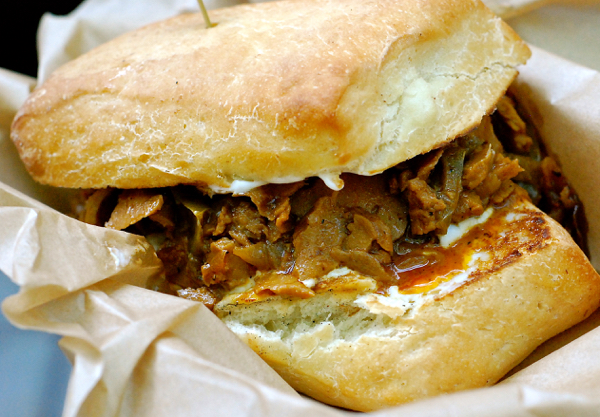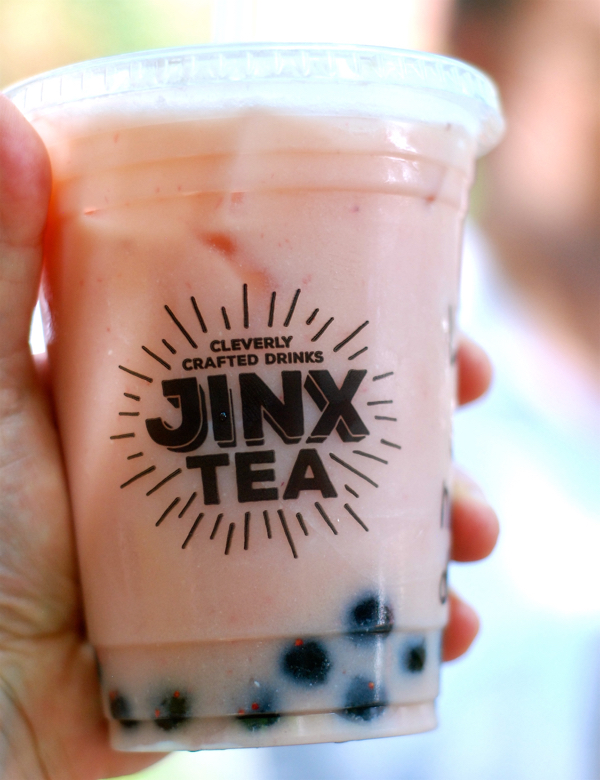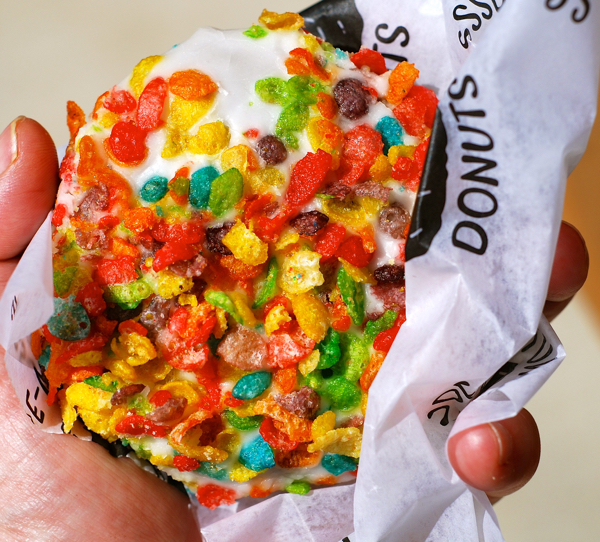 We had a lovely time at the St. Paul Food Truck Festival in Mears Park this past August. We usually go to the one in Uptown which is much bigger and has a lot more vegan options, but summer got away from us this year so we headed to this smaller festival. It was actually SO nice. I liked it more than the one in Uptown Minneapolis for a couple reasons. First, Mears Park is has a lot of shade trees and cool places to sit in the grass and enjoy your food. Second, the fact that the festival is smaller makes it friendlier and more quaint. I'm not saying it wasn't busy, because it was. But everyone seemed happier at this festival. Another nice thing about this festival is that you don't have to walk three miles every time you want to try something new. I may be exaggerating here, but when you're hot and trying to (nicely) push your way through crowds of people, it seems like it takes forever to get to that next truck.
I always wish I had 10 vegan friends to bring with me to these food truck festivals because even with the smaller selection at this festival it would have been impossible for me to try all of the vegan options. The Reverie truck alone would have put me in a food coma for a week. I really wanted to try those nachos and cheesecake. Sigh. Oh well, something to look forward to next time, right?
What were your favorite vegan options at the festival this year? And did you make it to Veg Fest? I was out of town on vacation so I have to live vicariously through you.
XOXO
~M
You may enjoy these related posts: