Print Friendly Version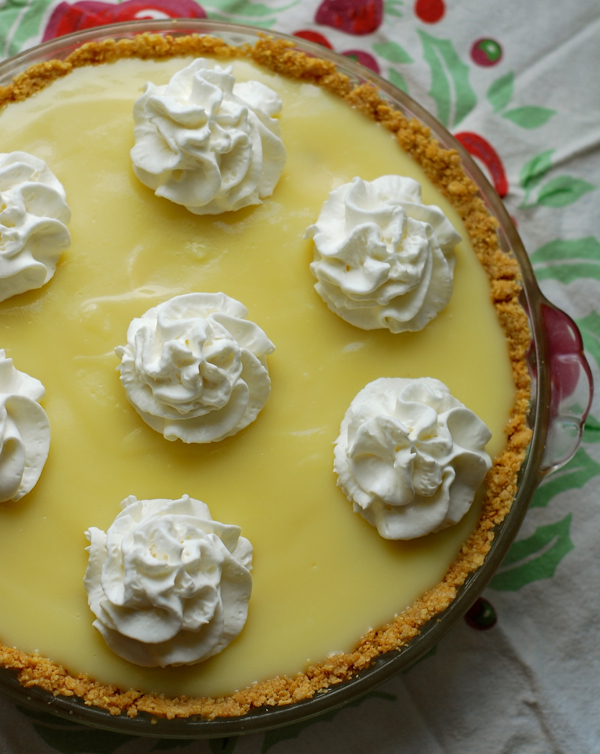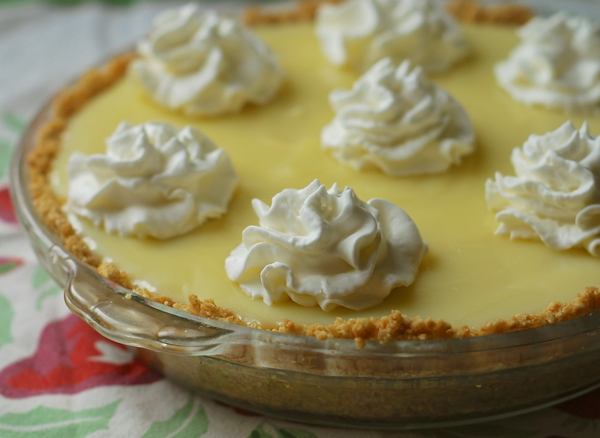 My husband and I discovered this awesome restaurant while on our two week honeymoon road trip back in 1995. They serve hearty, delicious meals, and the most amazing pie! The Norske Nook in Osseo Wisconsin. Isn't the name adorable? Definitely stop by if you happen to be in the area, and if not, get a copy of the Norske Nook cookbook (which is where I found my new favorite recipe for banana cream pie!)
The book includes directions for a traditional crust pie and one with a graham cracker crust. If you make the one with the traditional, pastry crust you top the pie with meringue. If you make the one with the graham cracker crust you top it with whipped cream. I opted for the graham cracker/whipped cream version because I didn't want to have to bake and heat up my kitchen when it's 90 degrees outside.
This pie is soooooo good! If you'd like to add even more banana flavor, add 1/2 teaspoon banana extract the same time that you add the vanilla. (This is my rendition and not included in the original recipe.)
for the crust:
2 cups crushed graham cracker crumbs
1/2 cup powdered sugar
1/2 cup (1 stick) softened, salted butter
Mix the graham cracker crumbs and powdered sugar together in a large mixing bowl. Add butter and mix, using your fingers, until it becomes crumbly. Don't overmix. Firmly press into a deep dish pie plate, covering the sides and bottom with the crust mixture. Chill until crust is cold.
for the banana cream pie filling:
1 and 1/2 cups sugar
1/4 cup all purpose flour
3 Tablespoons cornstarch
3 large egg yolks
3 cups whole milk
1 Tablespoon butter
1 teaspoon pure vanilla extract
1/2 teaspoon banana extract (optional)
3 large bananas, sliced (not too ripe)
sweetened whipped cream
In a heavy saucepan, combine sugar, flour, and cornstarch. Mix using wire whisk. Add egg yolks, but don't mix them in yet. Gradually add milk, and mix thoroughly with wire whisk. Place over medium heat and cook until thick and smooth, stirring constantly. Once thick, remove from heat and add butter and flavor extract(s). Mix well. Allow pudding to cool to lukewarm before filling pie.
Once pudding is the correct temperature, pour half of it into the chilled crust. Smooth using a rubber spatula. Add a layer of sliced bananas, and then the rest of the pudding. Smooth top. Make sure there's enough pudding to completely cover the bananas. Chill completely, for several hours, before slicing and serving with whipped cream.
Enjoy!
~Melissa
You may enjoy these related posts: