Print Friendly Version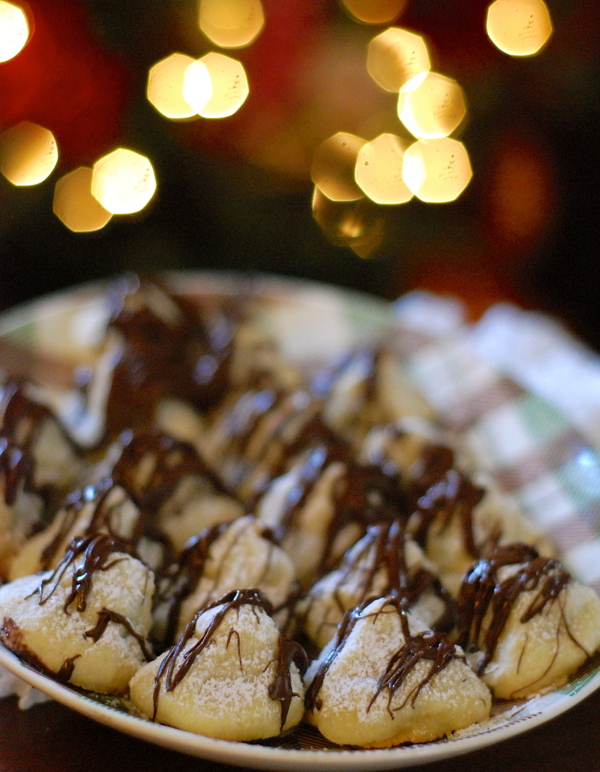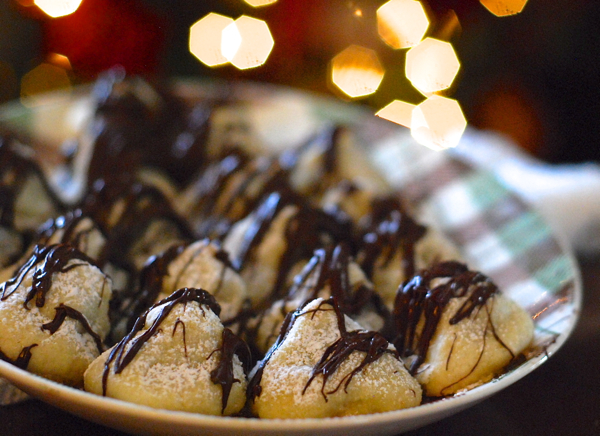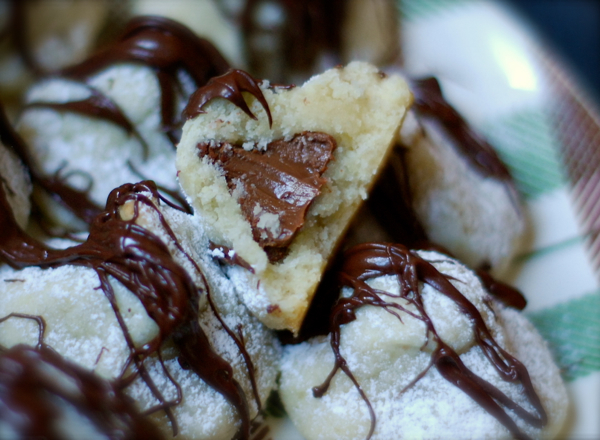 Looking for a unique Christmas cookie? Something a bit different? Here's a little recipe I dreamed up that was inspired by my favorite truffle flavor… Chocolate lemon. It translated to shortbread-covered cookie kisses very well. These are amazing with a cup of coffee, milk, or tea!
Feel free to substitute Hershey's hugs for the kisses, and white chocolate drizzle for the semi-sweet! They're wonderful both ways.
makes 4 to 5 dozen cookies
~ preheat oven to 375 degrees F. ~
1 and 1/2 cups unsalted butter, softened
3/4 cup sugar
1 Tablespoon lemon extract
2 and 2/3 cup all purpose flour
1 and 1/2 cups almond meal OR finely chopped almonds
1 (14 oz.) package Hershey's milk chocolate kisses
1/4 cup powdered sugar
1/2 cup semi sweet chocolate chips, melted
Place butter, sugar, and lemon extract in the bowl of a stand mixer. Beat, using whisk attachment, until light and fluffy. Add flour and almond meal. Beat on low speed until mixture comes together and is well blended. Form dough into a ball.
Shape approximately 1 Tablespoon dough around each unwrapped candy kiss, making sure to cover it completely. Place on Silpat-lined or parchment-lined cookie sheet. Bake for 8 to 9 minutes, or just until lightly golden on the bottom. Cool one minute on the pan. Carefully transfer to a wire rack to cool completely.
Once completely cool, dust with powdered sugar.
Melt chocolate chips just until smooth, and drizzle the chocolate over the tops of the cookies. Cool completely and cover in an air-tight container. Store in a cool, dry place for up to a week.
Enjoy!
~Melissa
You may enjoy these related posts: