Print Friendly Version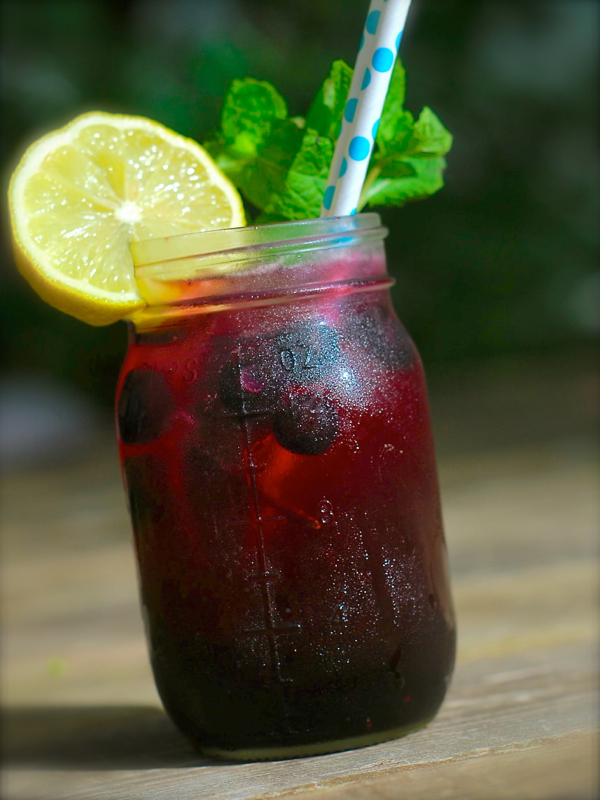 While Jeff was mowing the lawn, Grace and I decided it would be fun to head outside and lounge on the deck. I sat at the umbrella table and started reading this amazing book that my friend lent to me. It's set in northern Minnesota in various areas that are familiar to me. I always find it both comforting and entertaining to read this sort of book. I enjoy seeing how other people view the places that I've visited my entire life and grown use to. I always emerge from novels like this with a new appreciation for Minnesota and the Midwest. They make me see what I've been taking for granted.
Gracie claimed the hammock and listened to music on her iPod. I think she may have taken a short nap too.
We're going back out to grill steaks and enjoy dinner "al fresco" very soon, but I just had to take a few minutes to share this awesome cocktail recipe that I invented yesterday. It's SO very good and I think it's very possibly the PERFECT summer drink. Make yourself one (or three) and see what I mean.
Oh, and if you don't live in an area where there's an IKEA nearby, never fear. You can use your favorite, seedless blueberry syrup in place of the IKEA brand… or, simply puree a handful of fresh or frozen blueberries, strain them and add a bit of sugar. Use this sweetened juice/puree in place of the syrup.
for one blueberry fizz vodka lemonade:
juice of 1/2 large lemon, seeds removed
1 and 1/2 shots vodka (I like Stoli)
1 shot blueberry syrup (I used IKEA's SAFT BLABAR)
a handful of fresh or frozen blueberries
a handful of ice
club soda or 7-Up
Place fresh lemon juice, vodka, blueberry syrup, fresh blueberries and ice in a canning jar. Stir to combine. Top with club soda or 7-Up. Taste and adjust to suit your tastes. If it seems too sour, add a bit more blueberry syrup. If it seems too sweet, add a bit more lemon juice. Garnish with fresh mint sprigs, a wedge of lemon and a couple cute straws.
Enjoy!
~Melissa
You may enjoy these related posts: