Print Friendly Version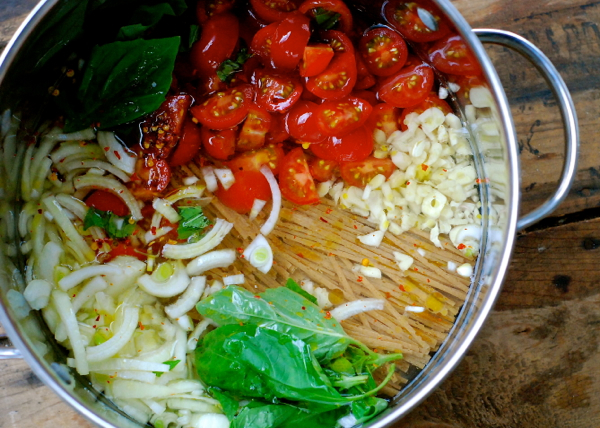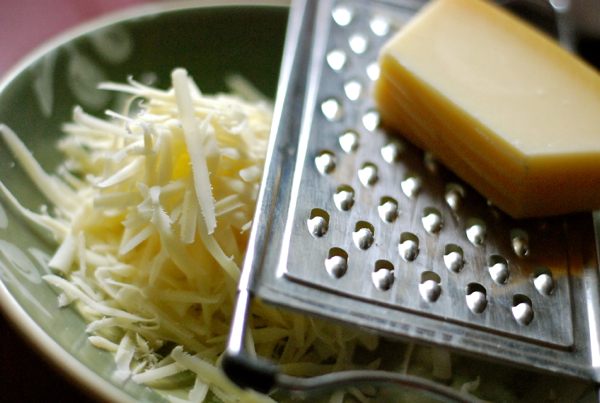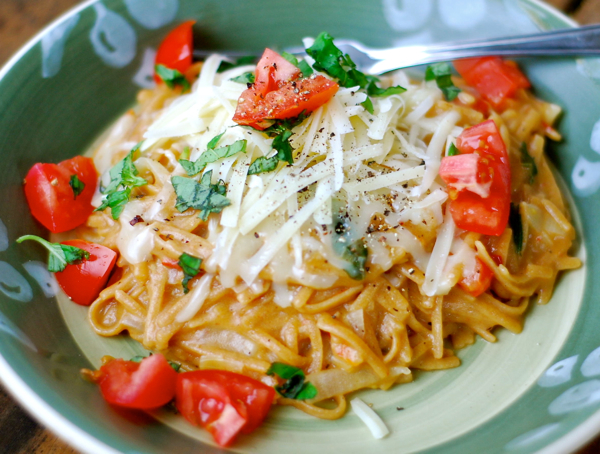 Here's a delicious, easy, one pot pasta recipe that we just love. Seriously! One pot! As the liquid in the pan reduces, the pasta becomes creamy and saucy. Magic! I've seen a few different versions of this throughout the years, and I've tweaked it to make it my own. Feel free to top it with a little sauteed garlic shrimp or grilled chicken once it's plated or serve it alongside some baked chicken Parmesan. Mmmmmmm!
In a large, stainless steel Dutch oven or stock pot combine:
12 oz. linguine (I used whole grain Ronzoni)
12 oz. cherry tomatoes, quartered
1 medium yellow or white onion, peeled, quartered and sliced thin
6 large garlic cloves, peeled and sliced thin
1 teaspoon red pepper flakes
a handful of fresh basil, stems removed
3 Tablespoons extra virgin olive oil
4 and 1/2 cups low sodium chicken broth OR water
Bring to boil over high heat. Stir frequently, using a wooden spoon or metal spatula as the pasta cooks. Cook approximately 9 minutes, or just until pasta is al dente and liquid has almost completely evaporated.
Season with freshly ground pepper, coarse sea salt, a little more chopped basil, shredded Mozzarella and Parmesan cheeses. Drizzle with a bit more olive oil and serve.
Enjoy!
~Melissa
You may enjoy these related posts: