Print Friendly Version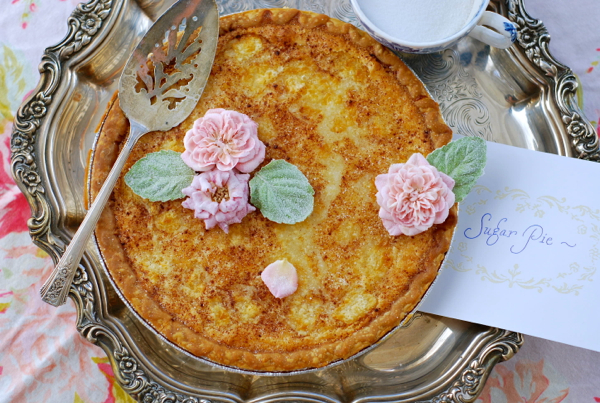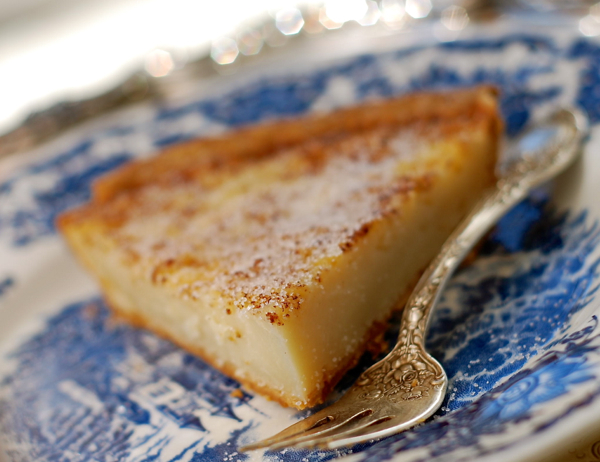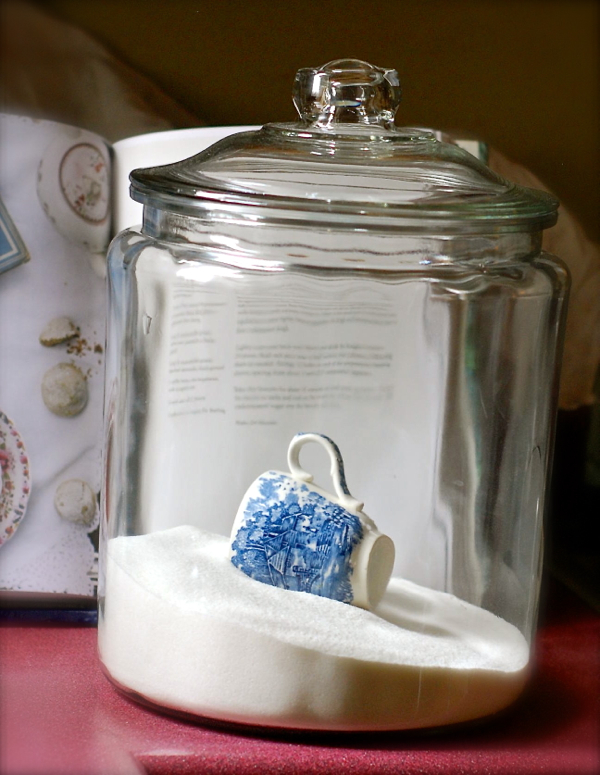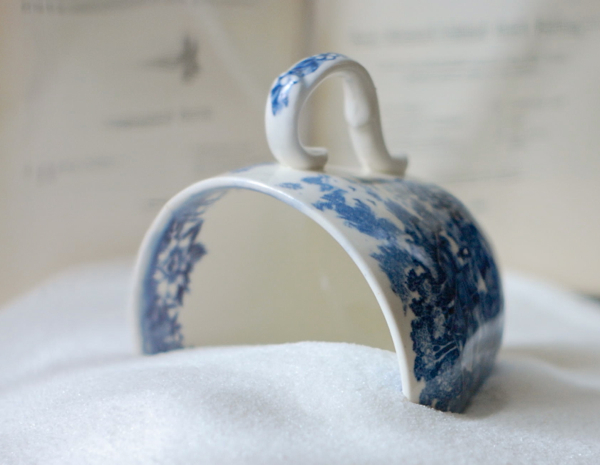 I just love the name of this simple, old fashioned pie. So darling! And, it tastes amazing too. It's delicate and slightly custardy. Perfect with an afternoon cup of tea.
If you have a little of the filling left over, you can make an additional, miniature "baby" pie and put it in a small tart tin, if you like 🙂
~ preheat oven to 450 degrees F. ~
1 and 1/3 cups granulated sugar
1/2 cup all-purpose flour
1 cup heavy cream
3/4 cup whole milk
1 teaspoon pure vanilla extract
1/4 teaspoon salt
1 (9 inch) unbaked pie shell, thawed
3 Tablespoons butter, cut into little pieces
nutmeg or cinnamon for sprinkling over top
Place sugar, flour cream, milk, vanilla and salt in a mixing bowl. Using a wire whisk, mix until smooth. Make holes in bottom of pie shell using the tines of a fork. Pour pie batter into pie shell (and extra tart shell if using.) Dot the top of the pie evenly with the chunks of butter. Sprinkle a little cinnamon or nutmeg over the top of the pie. Carefully place pie on a baking sheet and set it in the preheated oven to bake for 10 minutes. Reduce heat to 350 degrees F. and bake for an additional 40 to 50 minutes, or until pie is just barely jiggly in the middle when gently shook and the top is golden brown. Cool pie on rack. Chill and store in refrigerator. I think this pie is best served cold or at room temperature. Top with a little whipped cream and berry jam if you like.
Enjoy!
~Melissa
You may enjoy these related posts: