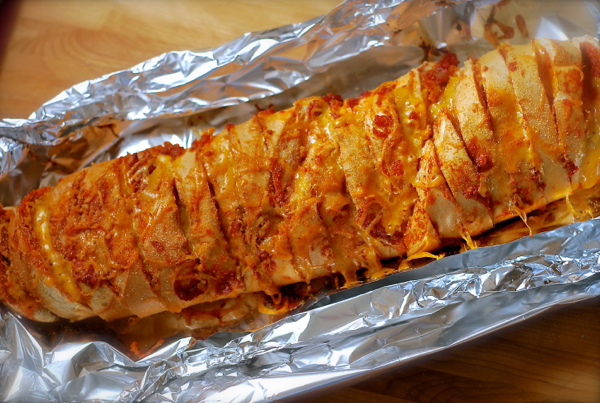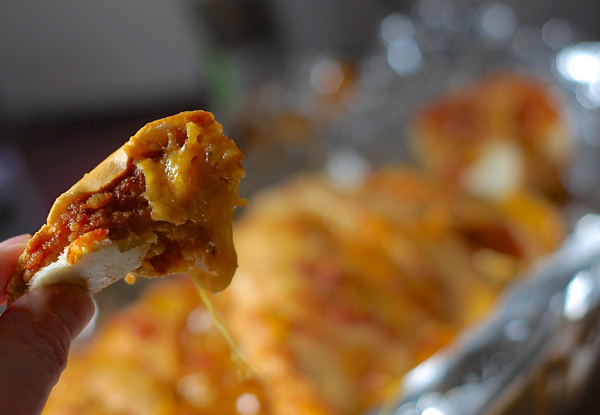 With all of the recipes for yummy, decadent, cheesy breads floating around on the internet, I just had to share one of my favorites. It's tried and true, it's delicious and what's more, 85 gazillion other people don't already have it on their food blogs. Do I sound annoyed? Okay, I am a little. Have you heard of Crack Bread? Of course you have. It's one of the most unoriginal, over done recipes on Pinterest. I understand a recipe becoming popular on the internet. I think that's cool. What bugs me is when food bloggers scour Pinterest boards and continue to regurgitate the same, stale recipes. Why? Why do they do this? I really want to know. We're suppose to be original and inspiring people, come on! Rant over 😉
Sooooo…. here's a new recipe to try. This bread is awesome with grilled meat and a simple tossed salad. I've brought it to potlucks and watched entire loaves of it be devoured in less than 5 minutes. Yup. It's that good.
If you're in a hurry, skip making the homemade BBQ sauce and use your favorite (you'll need about 1 cup. + the fresh minced garlic) Otherwise, just follow the recipe below for pure decadence…
~ preheat oven to 400 degrees F. ~
1 loaf of soft French bread (not baguette)
1 small yellow onion, chopped fine
3 cloves fresh minced garlic
3 Tablespoons butter
12 oz. chili sauce
1 Tablespoon apple cider vinegar
1 Tablespoon brown sugar
1 teaspoon celery seed
1 teaspoon prepared, whole grain mustard (or Dijon)
1 Tablespoon smoked paprika
1 teaspoon freshly ground black pepper
1/2 teaspoon red pepper flakes
8 oz. sharp cheddar cheese, shredded
2 teaspoons garlic powder
2 teaspoons onion powder
Cook onion in butter until tender. Add all of the other ingredients, except the cheese, garlic powder and onion powder. Simmer gently, over low heat, until thickened.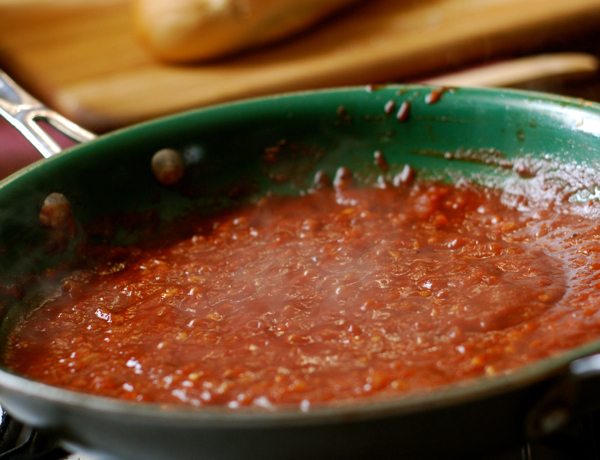 Without cutting through to the bottom, slice loaf in 1 inch slices…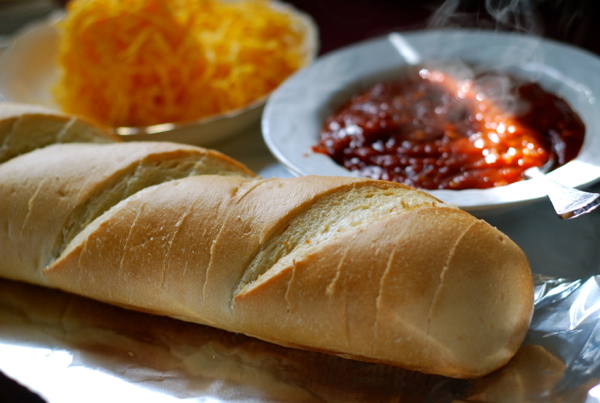 Put some of the BBQ sauce (approx. 1 Tablespoon) between each slice of bread.
Then stuff the shredded cheese between slices.
Last, sprinkle the garlic powder and onion powder evenly over the loaf…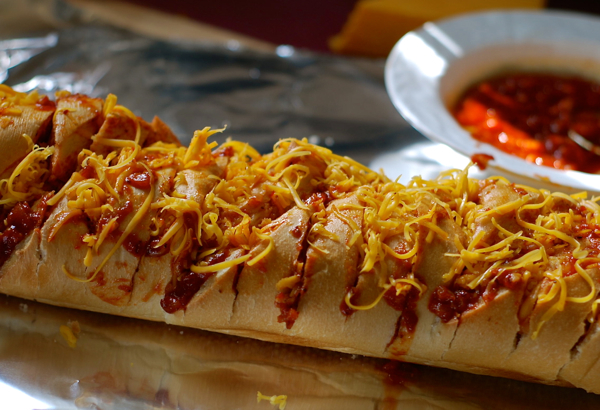 Wrap loaf in heavy duty foil…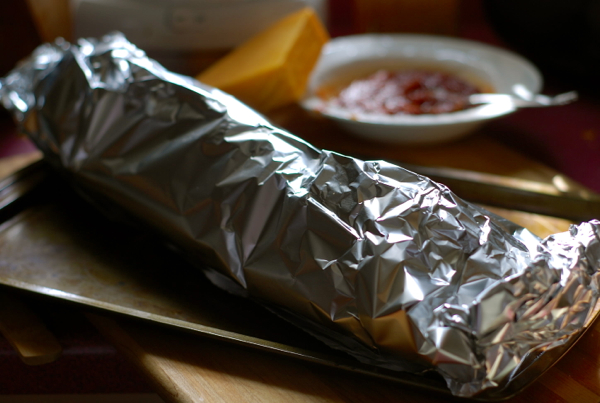 Bake for 25 minutes (or until hot all the way through) and cheese is melted.
Enjoy!
~Melissa
You may enjoy these related posts: