Print Friendly Version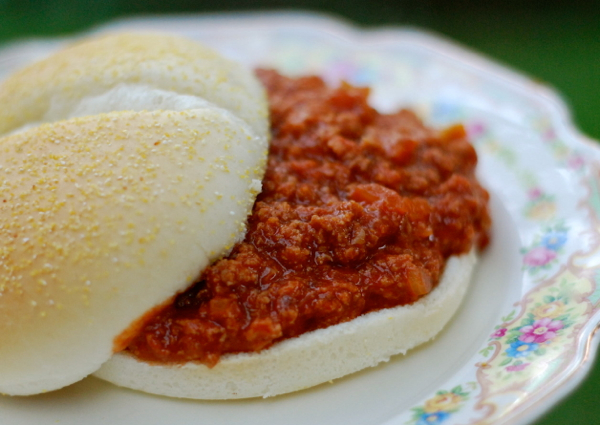 These sloppy sandwiches are healthy and every bit as delicious as traditional Sloppy Joes. I used lean ground turkey in place of ground beef and everyone loved them. This is an awesome recipe to make on a busy night when you don't have a lot of time to spend in the kitchen.
serves 4 to 6
1 lb. lean ground turkey
1 small onion, chopped
1 small sweet bell pepper, seeded and chopped (I used yellow)
2 Tablespoons Worcestershire sauce
1 Tablespoon white wine
2 Tablespoons apple cider vinegar
15 oz. can tomato sauce
2 Tablespoons tomato paste
1 Tablespoon lite soy sauce or ponzu sauce
2 Tablespoons Sriracha hot sauce
2 Tablespoons sugar
Brown turkey, onion and bell pepper until turkey is almost completely cooked and the veggies are tender. Drain off excess juices. Add the Worcestershire sauce, wine, vinegar, tomato sauce, tomato paste, soy, sriracha and sugar. Stir frequently and simmer gently, over medium low heat, until sauce has thickened considerably and the mixture is very hot. Serve on your favorite hamburger buns, sour dough kaiser rolls or open faced over Ezekiel bread. Salt and pepper to taste.
Enjoy!
~Melissa
You may enjoy these related posts: