Print Friendly Version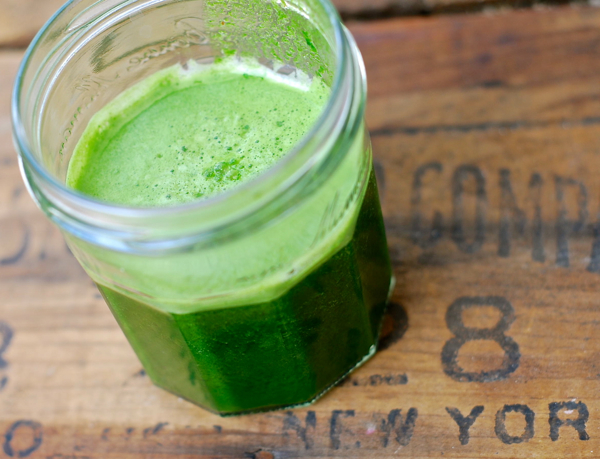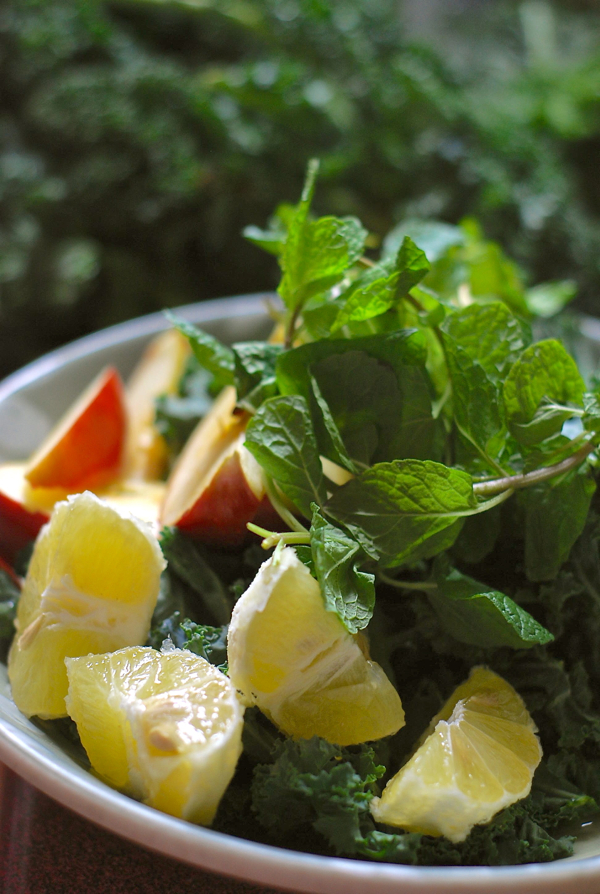 This awesome recipe makes 2 jam jar sized servings of refreshing, super healthy, gorgeous, green juice. It's full of calcium, antioxidants, and vitamins.
If you don't have an electric juicer or press, just add 1/2 cup of water and blend everything in your blender. Strain well through a fine mesh strainer, squeezing the ingredients dry to get all of the goodness out.
6 large kale leaves, ribs removed, torn
1 medium lemon, zest and seeds removed (keep the white pith on the lemon)
1 large, sweet apple, sliced
a small handful of fresh mint
Process all ingredients through your juicer, according to manufacturer's directions. Serve immediately.
Enjoy!
~Melissa
You may enjoy these related posts: