Print Friendly Version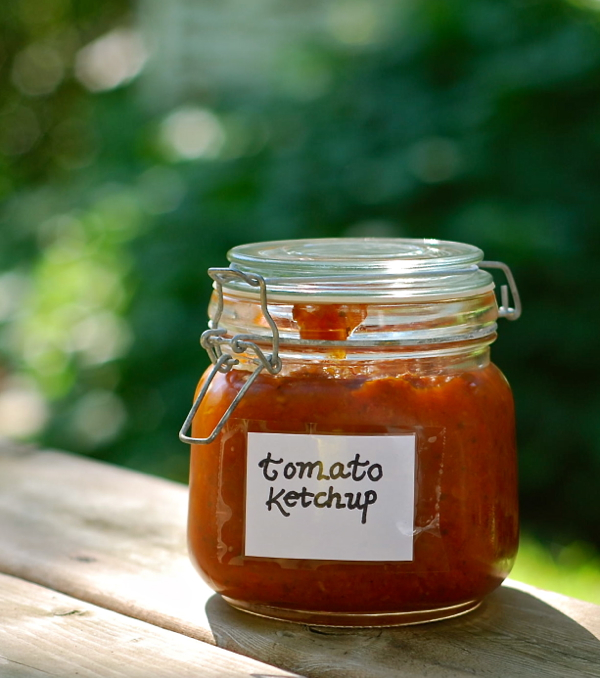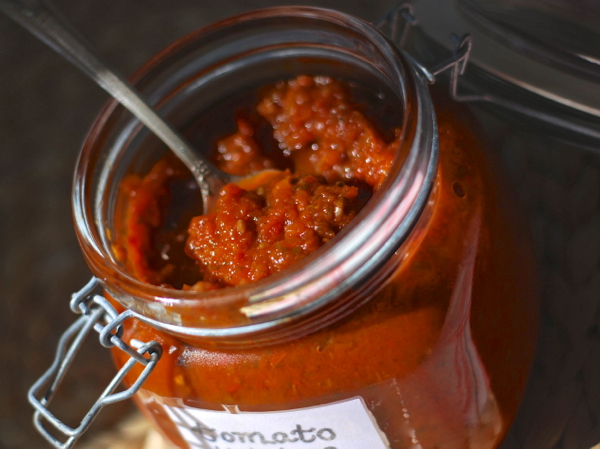 This homemade ketchup tastes so good and it's sooooo much healthier than the store bought stuff. Try it in place of regular ketchup in recipes, and of course on burgers and fries!
3 lb. juicy, ripe tomatoes, cut into big chunks
23 oz. tomato sauce
2 small onions (or one large), chopped
3 celery ribs + green tops, chopped
handful fresh parsley leaves, chopped
2 red or orange bell peppers (sweet), chopped
1/2 cup apple cider vinegar
1/2 cup dry red or white wine
2 large garlic cloves
1/2 cup brown sugar or agave nectar
2 teaspoons Dijon mustard
1 teaspoon sea salt
1/2 teaspoon cinnamon
1/4 teaspoon ground cloves
1/4 teaspoon allspice
Place tomatoes, tomato sauce, onion, celery, parsley and peppers in the bowl of a large food processor. Puree until chunky-smooth and uniform.
Place the pureed vegetable mixture into a 6 quart Crock Pot/slow cooker along with all of the other ingredients. Stir everything together. Cover the Crock Pot and turn it on the HIGH setting for 2 hours. After the 2 hours is up, turn it to the LOW setting and prop the top of the slow cooker open with a wooden spoon. Cook for an additional 6 to 9 hours, or until the ketchup has darkened and thickened. Adjust seasonings. Place in canning jars and can them as you would tomato sauce OR allow full jars to cool and place them in the freezer where they will keep for several months. This ketchup will keep in your refrigerator for 2 months if it is tightly covered.
Enjoy!
~Melissa
You may enjoy these related posts: