Print Friendly Version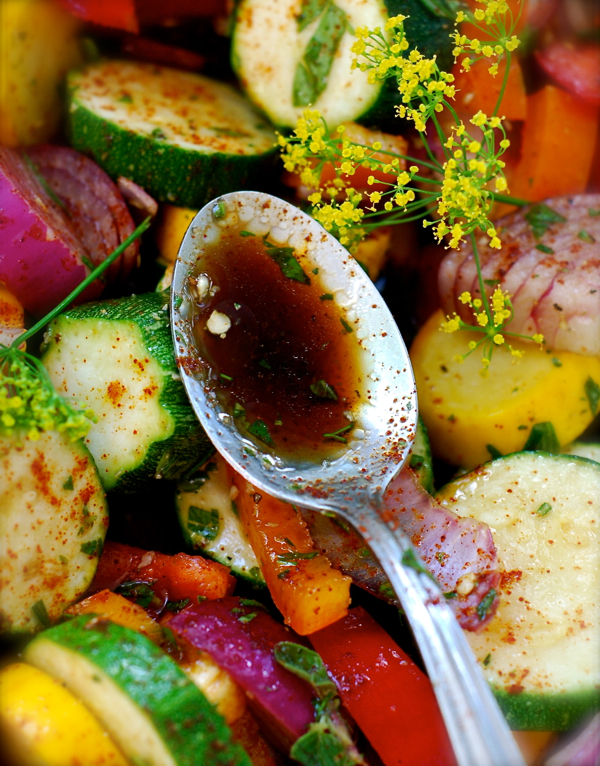 Whoa! It's hot outside today. I SO appreciate no-cook recipes, crock pot recipes and recipes for the grill on days like this.
Here's a wonderfully versatile vinaigrette I created that is yummy on salads, grilled vegetables and oven-roasted root veggies. It's easy to prepare and will last in your refrigerator for a week.
In a large mixing bowl, combine:
1/2 cup extra virgin olive oil
1/3 cup cream sherry
1/4 cup Ponzu sauce
1/4 cup balsamic vinegar
1/4 cup honey
2 Tablespoons dark sesame oil
Using a wire whisk, whisk all ingredients until thoroughly combined. Transfer to a canning jar or cruet. Cover and refrigerate until ready to serve.
Enjoy!
~Melissa
You may enjoy these related posts: