Print Friendly Version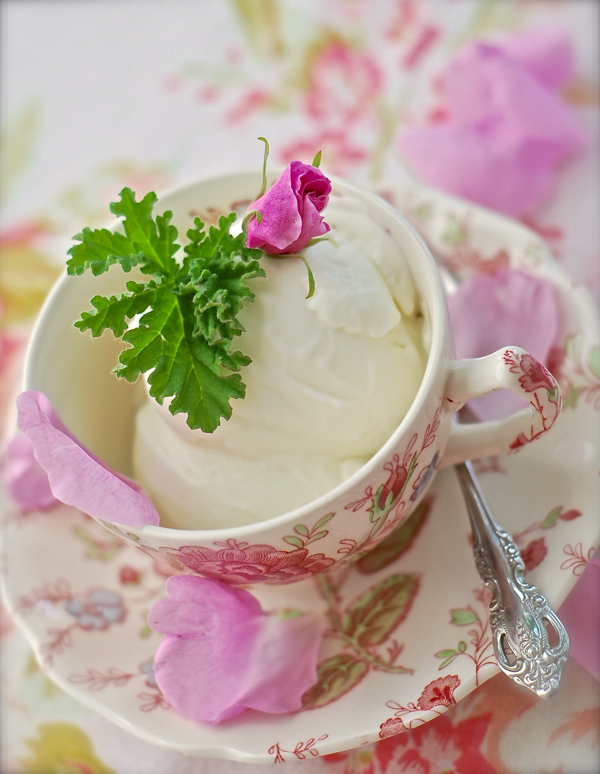 I had the best intentions of spending the day in my kitchen and studio today, but the beautiful weather was beckoning and my friend Nancy suggested we get out of town for awhile. We ventured to a nearby lake town and enjoyed a leisurely lunch at a favorite Tearoom, and did a little antiquing. Oh my gosh! Just what the doctor ordered. I had a fabulous smoked turkey and swiss sandwich with pickles and a fruit cup on the side and Nancy had the quiche. We spent a couple hours strolling the charming streets of that hamlet and I found a couple adorable antique teacups (my favorite red and white transferware!), a couple of cool books, a lovely vintage tablecloth in awesome condition that will fit my big table with the leaf in it, and a cute red and white gingham tea tray that was turned into a chalk board. It will be perfect for when we redecorate and paint our kitchen in it's new colors. I'll share photos of all of my treasures in my next "scenes" post on Sunday 🙂
Anyhoo, here's a beautiful recipe for ice cream that I created. It's soooo creamy and rosy, and  the perfect dessert for a garden tea party. The goat cheese adds just the right touch to this ice cream, but if you don't like goat cheese or don't have access to it, use cream cheese in it's place (not light.)
1 and 1/4 cups whole milk
2 and 1/4 cups heavy whipping cream
1 Tablespoon cornstarch
3 oz. mild montrachet goat cheese, softened to room temperature
1 cup sugar
1/4 teaspoon salt
1 teaspoon culinary rosewater
15 rose geranium leaves, gently washed and patted dry
In a small bowl, whisk 2 Tablespoons of the milk with the cornstarch. Mix well to get rid of any clumps.
In another small bowl, whip goat cheese until smooth.
In a large saucepan, add the rest of the milk, cream and sugar. Heat for 5 minutes over medium-low heat, stirring frequently with a wire whisk, until all sugar dissolves. Whisk in the corn starch mixture. Bring to a gentle boil, stirring constantly, until thickened to a light custard consistency (about 1 minute.)
Whisk 1/4 cup of the hot milk mixture into the goat cheese until smooth. Pour the goat cheese mixture into the hot milk mixture in the large saucepan and whisk everything together until smooth. Add salt and rosewater. Mix well.
Place the prepared geranium leaves into the bowl of a large stainless steel bowl. Pour the ice cream batter over the leaves. Mix gently. Cover and chill for 8 hours.
Once the 8 hours is up, remove the rose geranium leaves and discard. Freeze ice cream batter according to manufacturer's directions. Process until the ice cream is very thick and frozen (approximately 20 minutes.) Transfer to a freezer-safe container with a lid. Freeze for 4 hours. Scoop out and serve in teacups with roses on them. Garnish with fresh, washed rose geranium leaves, rosebuds and fresh, washed rose petals.
Enjoy!
~Melissa
You may enjoy these related posts: