Print Friendly Version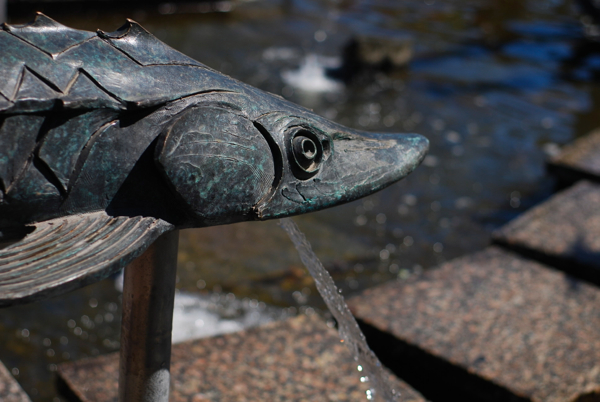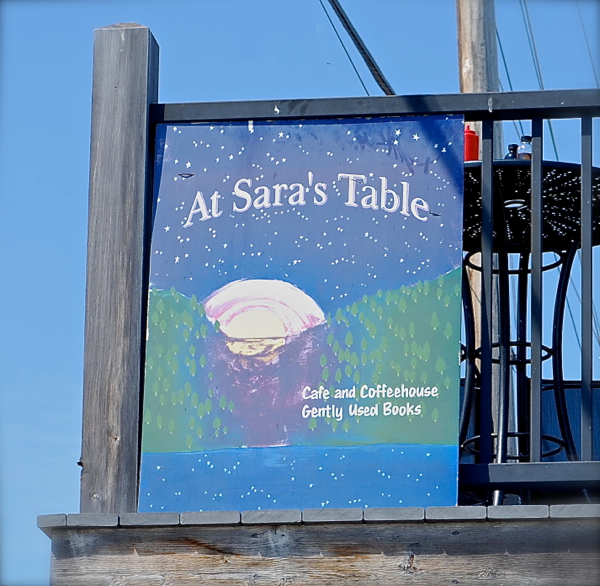 a leisurely lunch "At Sara's Table ~ Chester Creek Cafe"….
An absolutely AMAZING restaurant… fabulous, organic, beautiful food. Stellar service, a lovely wine and cocktail list, and a warm welcoming atmosphere. I can honestly say it was some of the best food I've ever eaten. Please check this place out the next time you're passing through Duluth. You'll be so glad you did.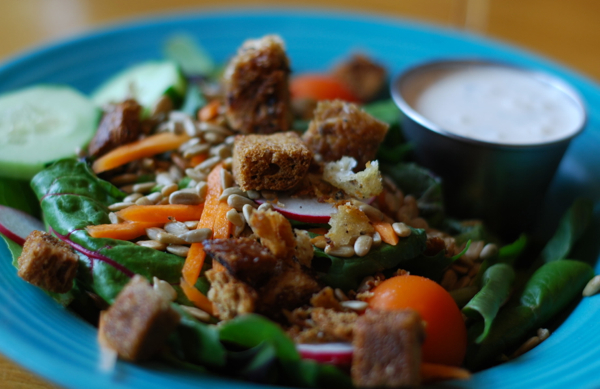 house salad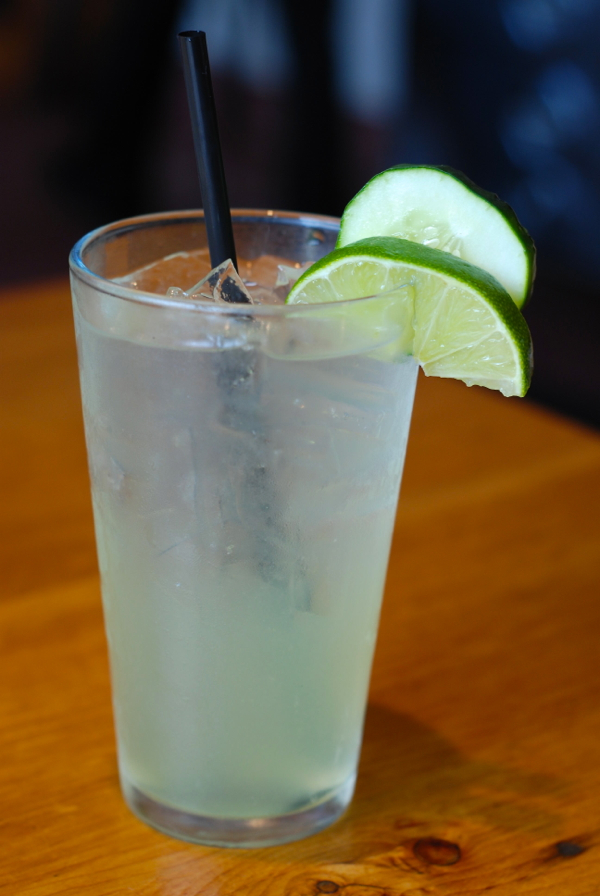 cucumber press cocktail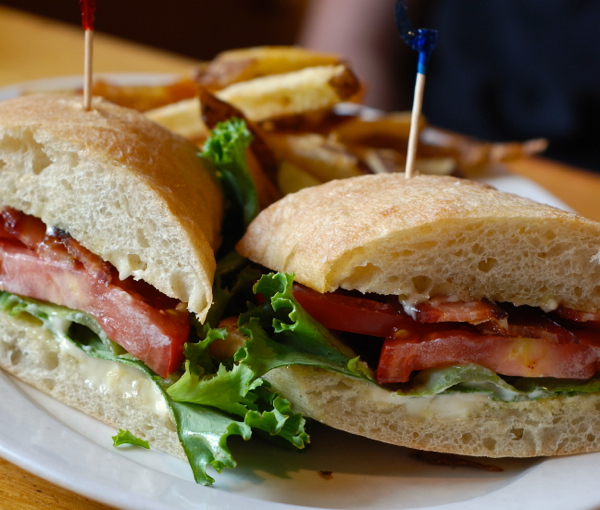 Grace had: BLT  ~ Bacon Lettuce & Tomato on Ciabatta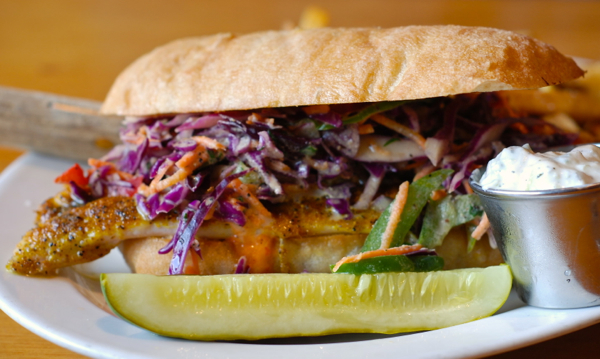 Jeff had: Red Sea White Fish Sandwich ~ with manaji dust, red cabbage slaw, harissa ailoi and tzatziki on ciabatta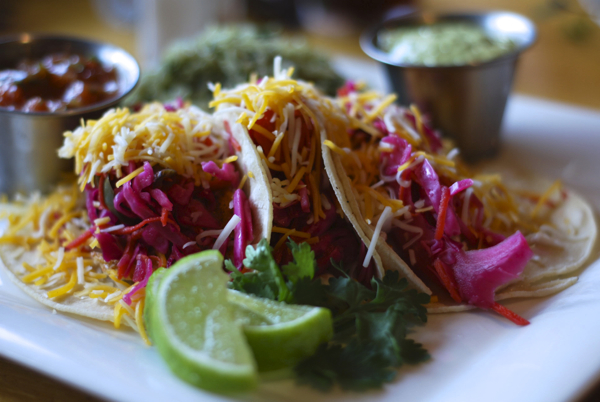 I had: Baja Fish Tacos ~ broiled whitefish, baja slaw, avocado cream, arroz con verde charred tomato salsa, cheddar jack cheese, fresh lime and corn tortillas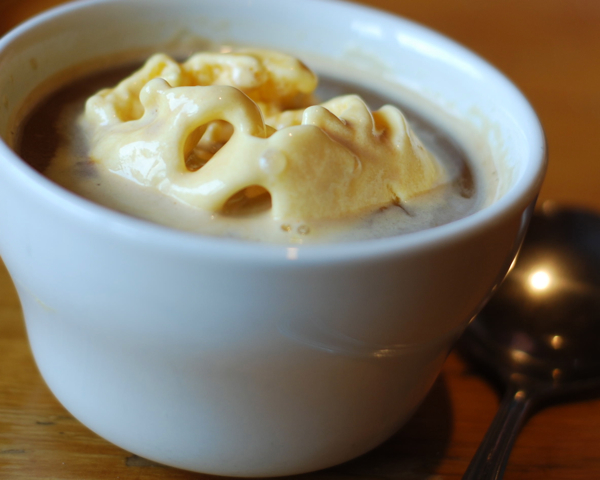 Affogato ~ espresso & ice cream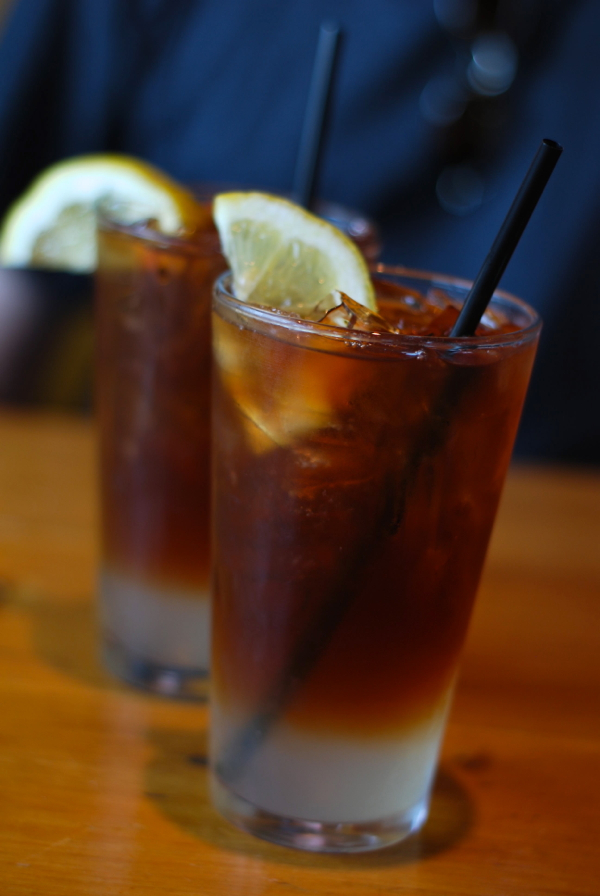 Iced Tea Vodka Cocktails for 2 with Homemade Ginger Simple Syrup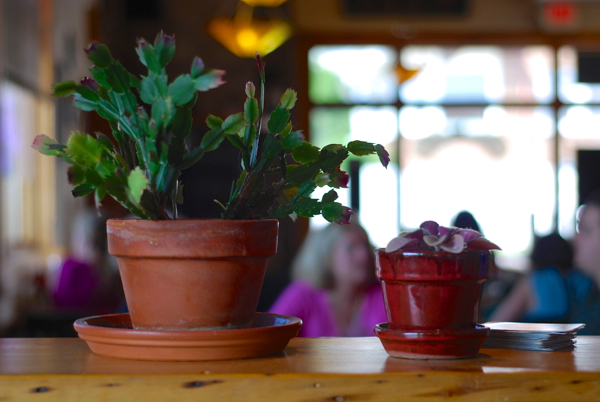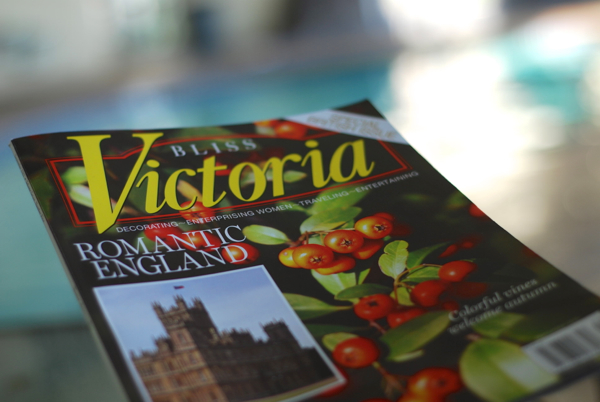 back to the resort for some relaxing, swimming and Victoria Magazine ~ poolside…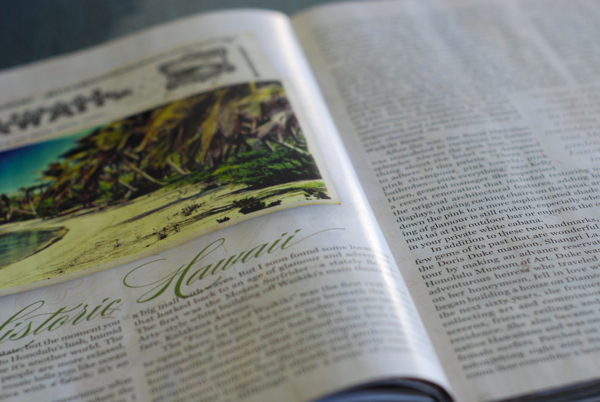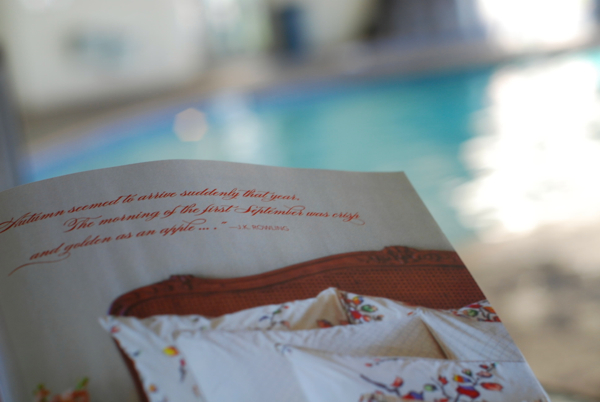 …and back to "At Sara's Table ~ Chester Creek Cafe" for breakfast the next day…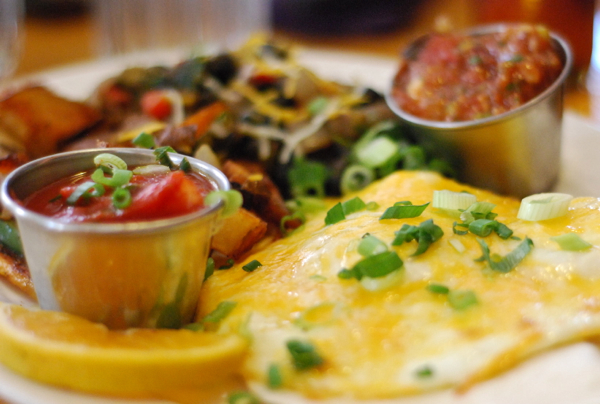 Jeff and I each had: Huevos Rancheros ~ two over medium eggs, monterey jack cheese, cheddar cheese, flour tortillas, black beans, spanish sauce, salsa,  & home fries
Gracie had: The Specialty Pancake ~ one plate-sized buttermilk pancake with strawberries & chocolate chips tucked inside… and topped with butter & oatmeal stout syrup
after breakfast… PARK POINT BEACH!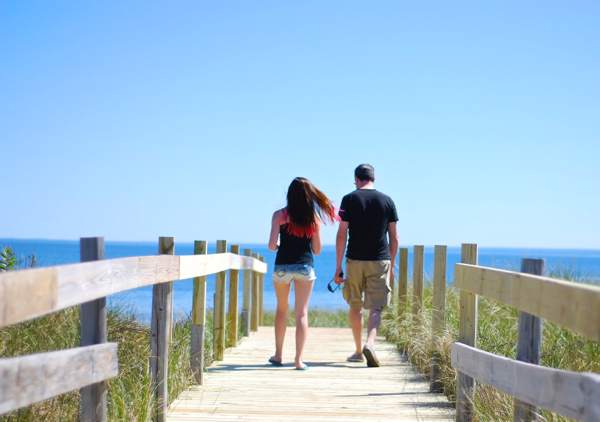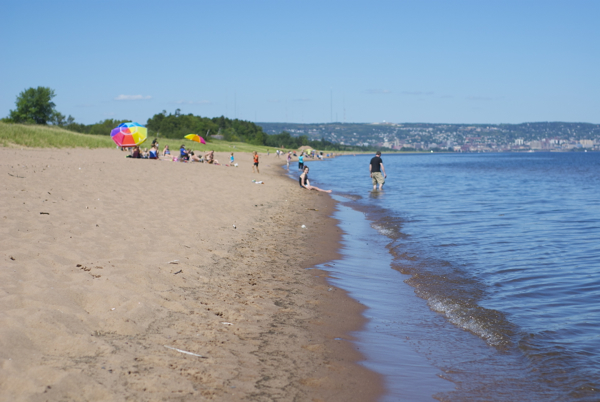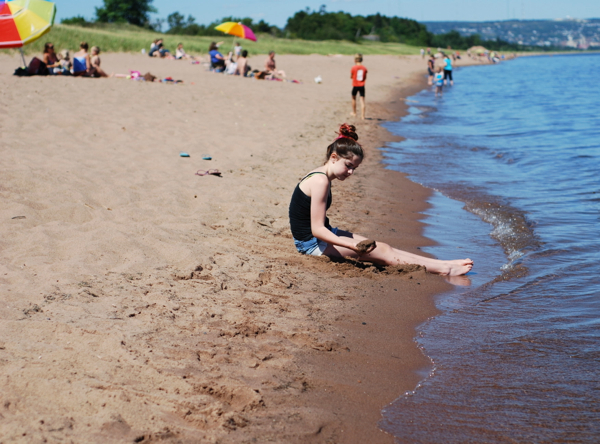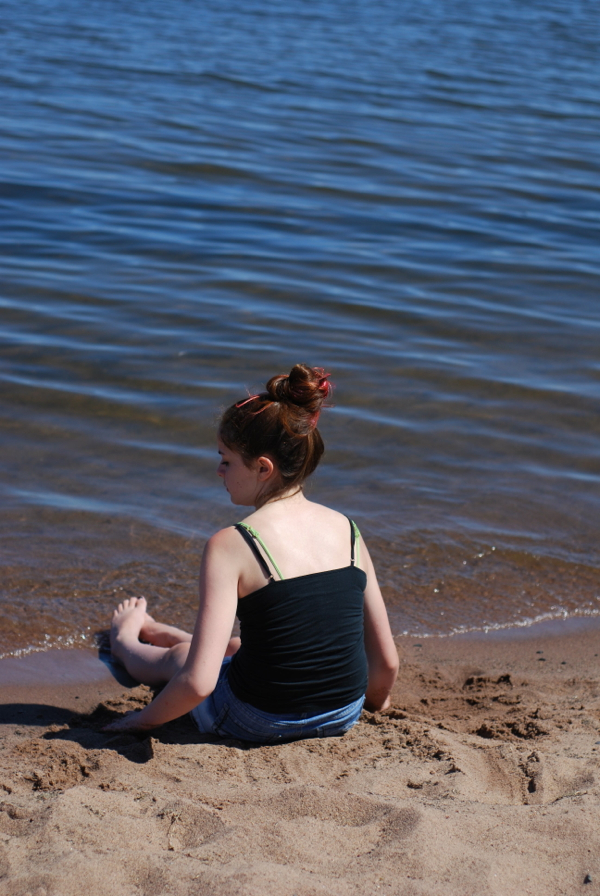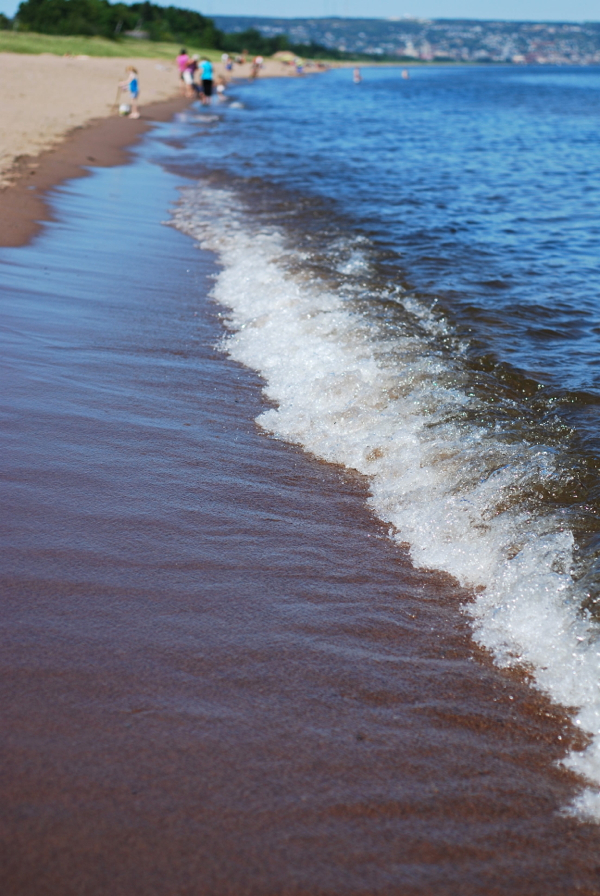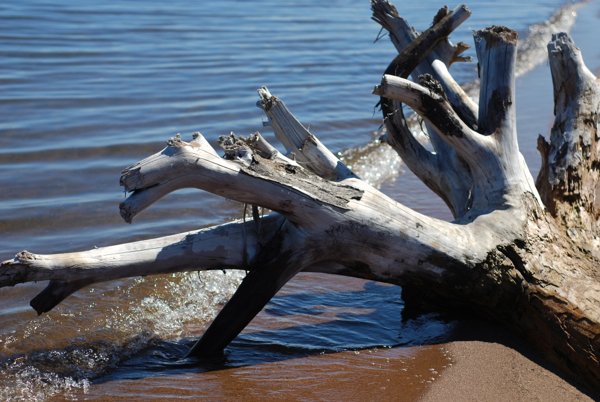 after the beach we walked around Duluth, Canal park, got iced tea at Caribou
and headed to the lovely
Bellisio's Restaurant & Wine Bar
for wine, bread & oil, and yummy Parmesan fries on their pretty patio…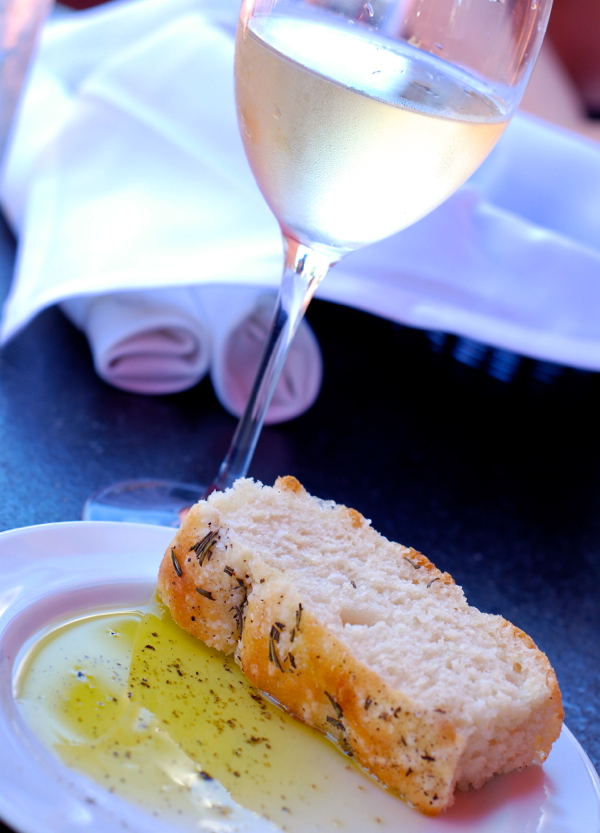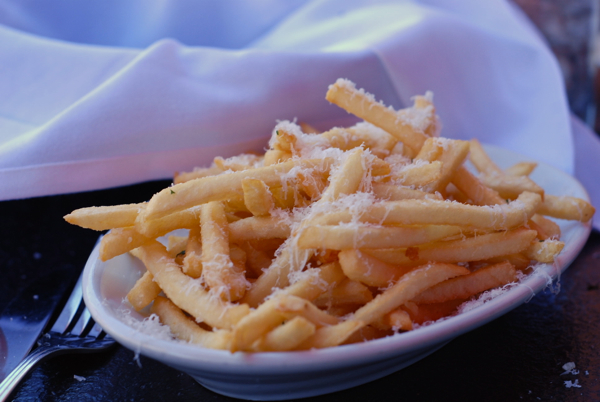 and every night there was a beautiful beach bonfire at the resort…the perfect opportunity to make s'mores… which we did 😉
XOXO,
I hope you enjoyed my little travel journal notes and photos…
~Melissa
You may enjoy these related posts: