Print Friendly Version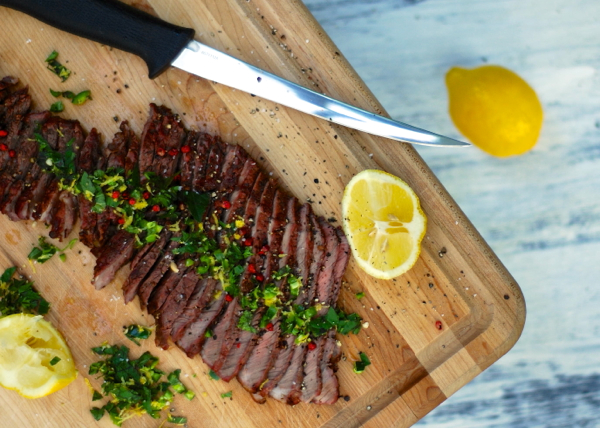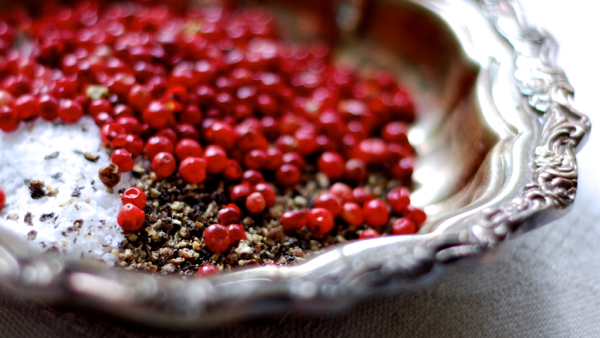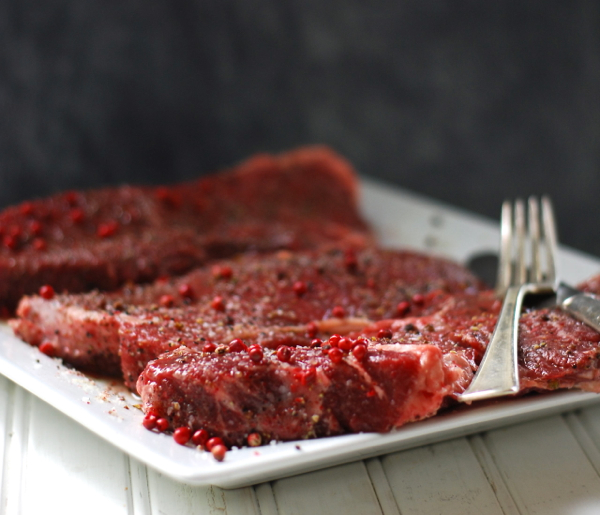 *Recipe loosely adapted from a What Katie Ate. (She used Habaneros and limes…and crushed the pepper and salt into powder before rubbing the steaks. I used Serranos, and lemons and kept my salt and pink peppercorns coarse for more texture.)
I love how the flavors of beef and pink pepper meld in this beautiful and simple dish. It's quick and easy and will wow your friends at your next barbecue. Just let the delicious ingredients do all the work.
The Serrano chilie pepper adds just enough heat and is such a nice contrast to the tart, bright lemon.
for the steaks + rub:
4 to 5 lb. beef tenderloin steak
3 Tablespoons extra virgin olive oil
3 Tablespoons black peppercorns, ground
3 Tablespoons pink peppercorns, whole
3 Tablespoons coarse sea salt
4 lemons, quartered (for squeezing)
for the gremolata:
1 cup mint leaves, finely chopped
1 cup flat-leaf parsley, finely chopped
2 serrano chilie peppers, finely chopped
zest of one large lemon
Combine the ground black pepper, whole pink peppercorns, and coarse sea salt. Coat the steaks with the olive oil (using hands to make sure it's evenly and thoroughly coated.) Rub salt and pepper mixture all over beef.
Preheat grill and cook beef just until medium-rare. (about 40 minutes.)
Allow steak to rest for 10 minutes. Cut steaks into thin slices using a very sharp knife (Jeff used his fish filleting knife for precise, perfect cuts.)
Combine all gremolata ingredients in a little ramekin or bowl.
Place cut steaks on a cutting board. Toss with gremolata  and extra pink peppercorns to coat. Serve with the quartered lemons and warm, buttered baguette. Serve with your favorite beer!
Enjoy!
~Melissa
You may enjoy these related posts: