Print Friendly Version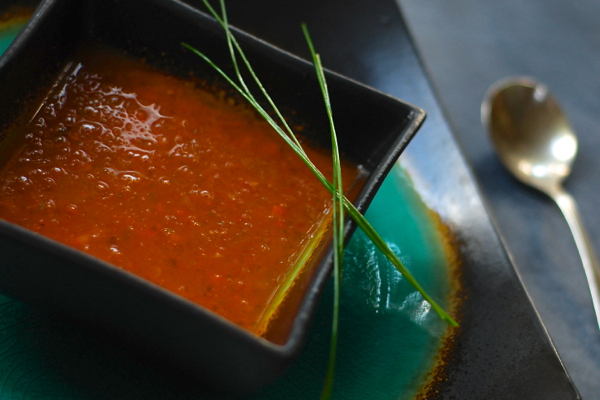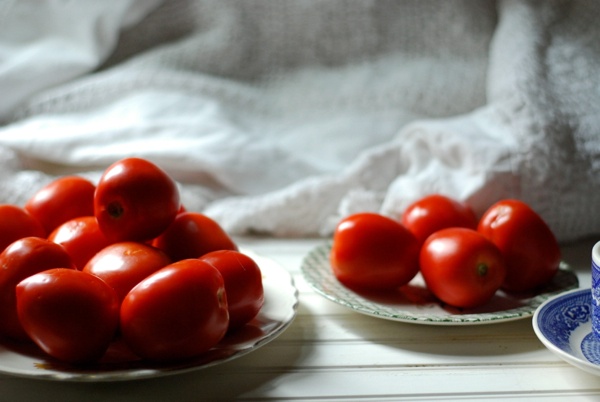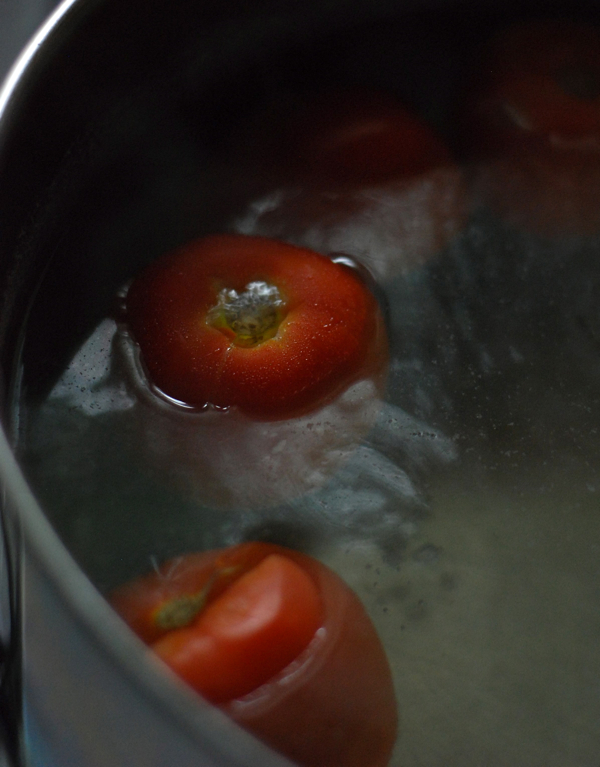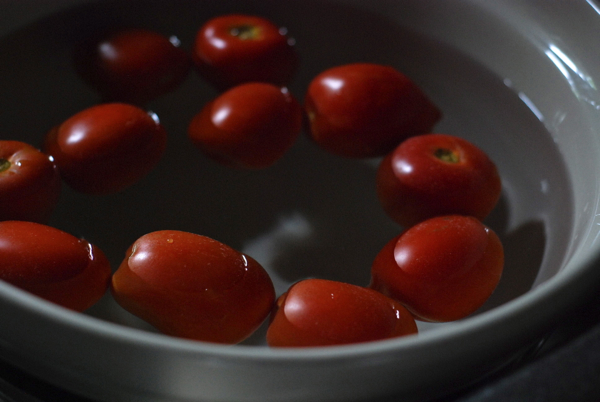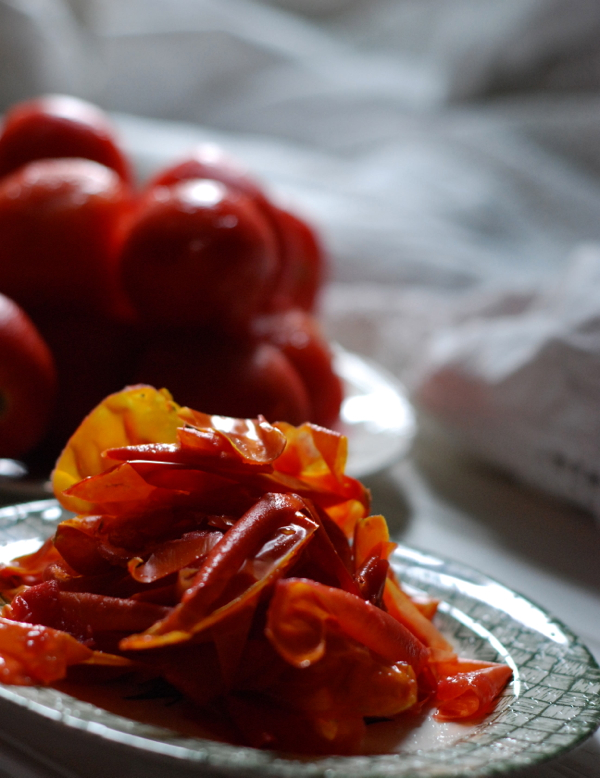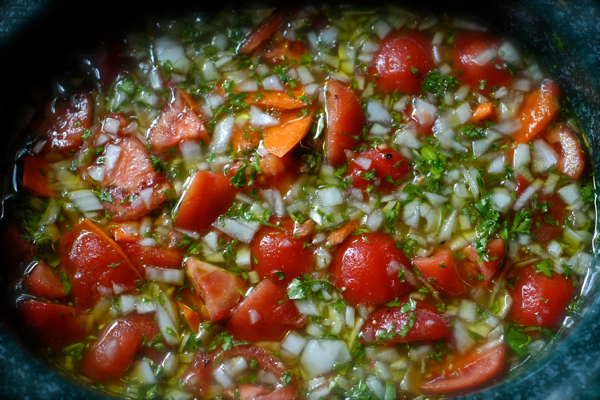 Beautiful, temperate weather here in the river valley these past couple weeks. It's been ideal for getting outside, going for walks, and cooking. It's so much nicer to cook on a day when it's 70 degrees as opposed to 98. It really, REALLY is.
So that's what we've been doing. Cooking, baking, grilling and using the crockpot like it's goin' out of style. I hope crockpots never go out of style. I would be the uncool one who would totally use mine anyway. 😉
Here's a wonderful recipe for some of he freshest, most beautiful tomato soup I've ever made. And EASY. You'll love this because with all of the garden veggies and fresh herbs called for, you'll feel so resourceful going out to your garden with a big basket to "shop" for the ingredients.
Italian "Roma" tomatoes are perfect for this recipe, but any fresh, perfectly ripe tomatoes will work.
~ 12 servings ~
16 medium, ripe Roma Tomatoes
2 medium, sweet yellow onions, chopped
3 medium carrots, peeled and thinly sliced
1 large garlic clove, minced
3 Tablespoons brown sugar
1/4 cup chopped, fresh basil leaves
1/4 cup chopped, fresh parsley
2 Tablespoons Worcestershire sauce
1 teaspoon sea salt
1 teaspoon freshly ground black pepper
6 cups homemade chicken stock (or pre-made chicken broth)
1/4 cup extra virgin olive oil
Carefully drop tomatoes in a big pot of boiling water for 20 seconds. Immediately transfer to a big bowl or pot of cold water. Peel. Quarter the tomatoes and place in a large (6 or 7 quart) crockpot. Add the onions, carrots, garlic, brown sugar, basil, parsley, Worcestershire sauce, salt, pepper and stock/broth. Cover and cook on low for 6 hours, or until vegetables are very soft. Puree, in batches, in a food processor or blender until smooth.
Enjoy!
~Melissa
You may enjoy these related posts: