Print Friendly Version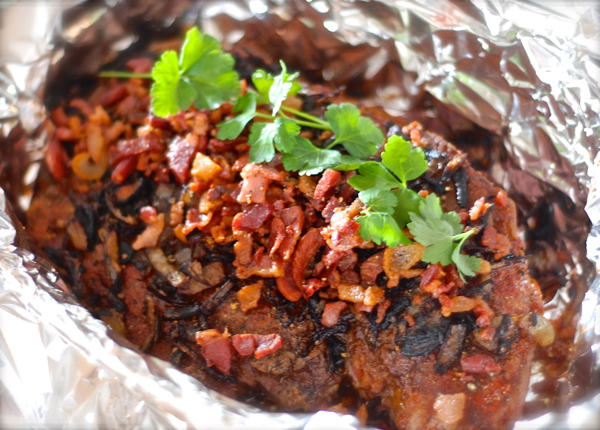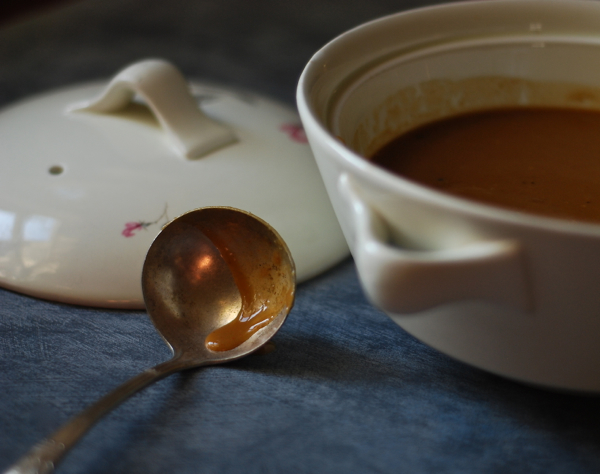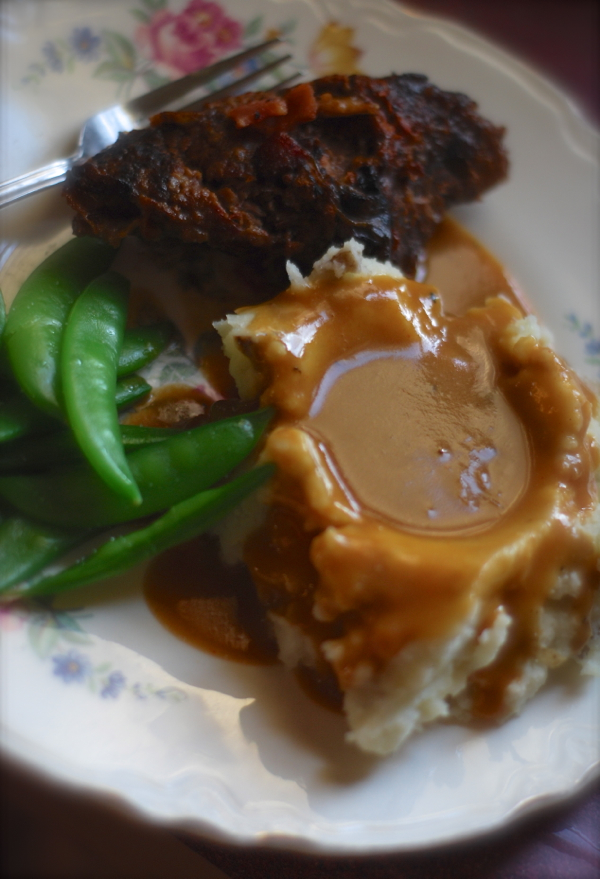 It's day two of Spring break and we've been busy with our everyday work stuff,  with creative endeavors and of course making time to have fun. Yesterday Gracie and I had tea and lunch at Barnes & Noble, looked at magazines and bought some books. Today we're going to start decorating the house IN PINK for Easter and doing a little more spring cleaning.
We made this yummy comfort food dish on Saturday night for dinner in front of the fireplace. Something called the "Greenland Block" is supposedly what's to blame for this exteneded winter. If there's still snow on the ground in April, I'm moving to Africa. LOL… anyhoo…
A bunch of my facebook readers and blog followers are looking forward to this recipe…so, without further adieu…
for the roast:
4 lb. chuck arm roast
1/2 lb. bacon, fried until crispy
2 medium onions, sliced
2 teaspoons garlic powder
2 teaspoons paprika
1 Tablespoon freshly ground black pepper
2 Tablespoons sea salt
2 Tablespoons extra virgin olive oil
2 Tablespoons fresh parsley
2 cups water
1 cup beer
Brown bacon until crispy. Remove from drippings and set aside. Rub roast with all purpose flour. Using the bacon drippings in the pan, brown the roast on each side for about three minutes per side, over medium-high heat. Remove roast to a foil lined roasting pan or heavy, cast iron Dutch oven. Sprinkle roast with garlic powder, paprika, pepper and salt.
Add the olive oil to the skillet and fry onions until well-browned and slightly crispy. Top roast with the fried onions, bacon and parsley. Pour the water and beer over all.
Tightly wrap the roast with the foil, or top the heavy Dutch oven with lid. Bake in a 300 degree oven for about 3 hours, or until roast is very tender and falling apart.
for the gravy:
When the roast is done cooking, pour the drippings from the roasting pan into a medium, heavy bottomed saucepan. Keep roast wrapped/covered so it stays hot while you make the gravy.
In a skillet, combine 1/4 cup real butter and 1/4 cup all-purpose flour. Using a wire whisk stir and brown slowly over medium-low heat until a light amber color. Add some of the roast drippings if the roux gets too dry. More notes on HOW TO MAKE A ROUX here.
Heat the drippings over a medium flame until it starts to gently bubble. Add the roux and whisk vigorously until smooth. Add 2 additional cups of water to the gravy. Whisk until thickened. Adjust seasonings to taste. This gravy is absolutely wonderful on skin-on mashed potatoes!
Serve roast with your favorite sides, a crisp green salad, or steamed veggies!
Enjoy!
~Melissa
You may enjoy these related posts: