Print Friendly Version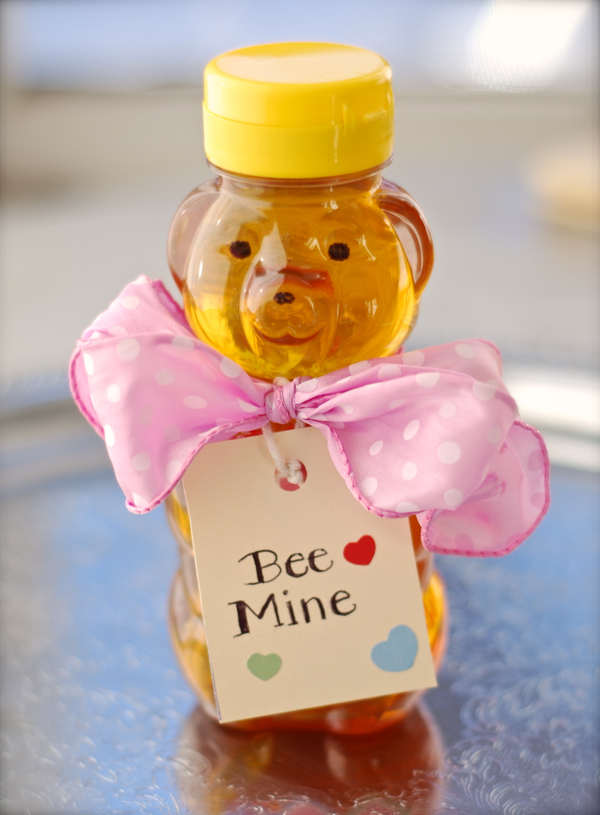 For day TWO of our week of Valentine's treats I thought I'd share something simple and sweet with you. Honey bear Valentines! I like this idea because it's cute and practical, and a lovely little gift to give to the tea lovers in your life.
These little honeys go together quickly…all you need are the honey bears, card stock, a hole punch, cute ribbon, stickers, and string. Make a tag that says "Bee Mine," and tie that around the bear's neck before giving him his handsome bowtie! Voila! you're done.
If you have a couple weeks before Valentine's Day, you can make herb scented honey by simply putting a few sprigs of lavender, thyme or rosemary in each honey bear! or…a half of a vanilla bean in each is nice too.
Gift Basket Inspiration~ Place your honey bear in a cute gift basket along with a batch of scones, a tin of tea, and a magazine or book the recipient would enjoy.
XOXO,
Happy Valentines!
~Melissa
You may enjoy these related posts: