Print Friendly Version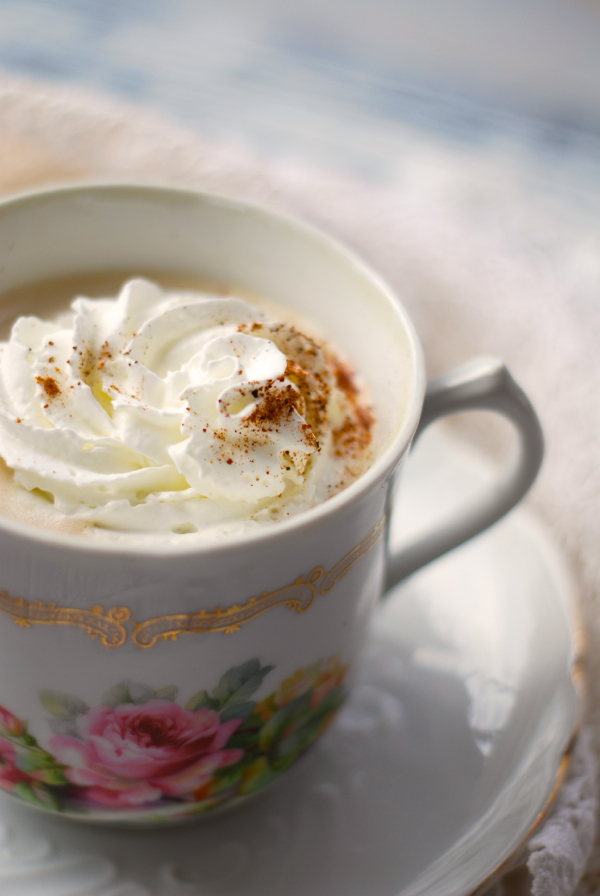 Are you all enjoying the beginning of the Christmas season so far? I love this time of year. I love homemade scarves and mittens, ice skating and sledding, making maple ice cream out of freshly fallen snow and real maple syrup, sharing a pot of tea in front of the fireplace with the cute hubby, visiting a cozy tearoom with my friends, burning plum pudding scented candles, snow topped houses, snow falling on the bluffs, popcorn and cranberry garlands strung on the lowest branches of our oak trees so the birds and squirrels can enjoy a winter snack, driving around the Red Wing neighborhoods and looking at Christmas lights…armed with a thermos of cocoa and a tin of cookies, snowmen, kitties that snore, snow angels, the way the sky looks – with puffy clouds that remind me of baby lambs, snow forts, skiing and snowshoeing, decking the halls with real pine garlands, flannel sheets, gingerbread boys and gingerbread houses, cardinals in the pine trees, church bells, winter star gazing, Chambord, goosedown feather beds…comforters and pillows…French press coffee with a slice of cranberry orange coffee cake, eggnog, soft glowing candlelight, mercury glass, Gracie's paper snowflakes,  a snowglobe collection, a plaid flannel shirt trimmed with eyelet lace, knitting wool socks and blankets for gifts, progressive dinners, Twelfth Night tea parties, stringing fairy lights on a canopy bed…. and this delicious recipe for hot buttered rum….
1 lb. real butter
1 lb. brown sugar
1 lb. powdered sugar
3 Tablespoons Lyle's Golden syrup
1 quart good quality, vanilla ice cream, softened
1 and 1/2 Tablespoons cinnamon
2 teaspoons freshly grated nutmeg
1/4 teaspoon ground ginger
a pinch ground cloves
Captain Morgan Black Spiced Rum or Myers's Dark Rum
real whipped cream, sweetened
nutmeg for garnish
Melt the butter in a large, heavy pot over medium heat. Blend in sugars and golden syrup. Whisk in the ice cream and spices, just until ice cream is completely melted. Transfer to a freezer-safe container with a lid. Seal and freeze.
When you're ready for one of these yummy little libations… Scoop 2 heaping Tablespoons (or a little more, if you like) of the batter into a large mug. Add 8 to 10 oz boiling water and 2 ounces of the Myers's Dark rum. Stir until the batter is melted and mixed well. Top with whipped cream and a little sprinkle of nutmeg.
Enjoy!
Happy Holidays!
~Melissa
You may enjoy these related posts: