Print Friendly Version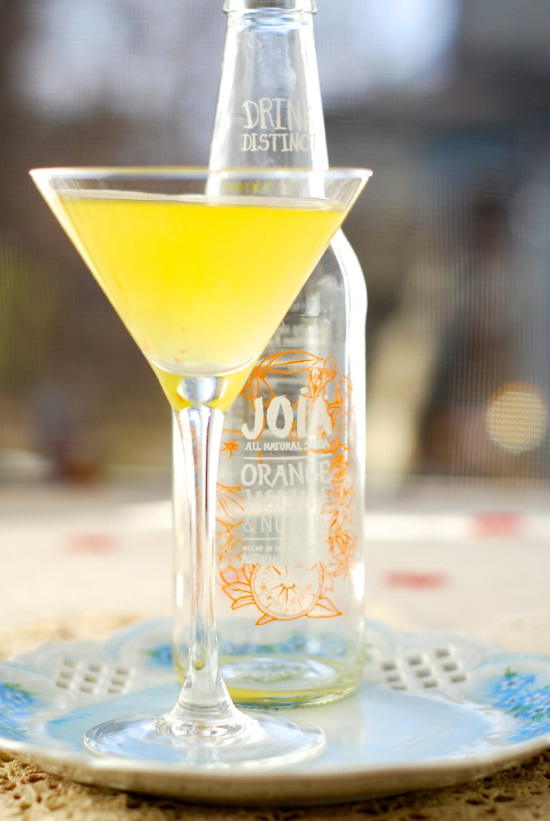 Here's another little libation I dreamed up featuring Joia all-natural soda. Joia makes some of the best, most uniquely flavored sodas I've ever had. Delicious and truly refreshing. I'm not much of a soda drinker…but these fruity concoctions, with flavors such as: pineapple-coconut-nutmeg, lime-hibiscus-clove, grapefruit-chamomile-cardamom, blackberry-pomegranate-ginger, and ginger-apricot-allspice, make lovely drink mixers. They're also nice to have on hand as interesting NA drinks for your friends who don't imbibe.
The one featured in this cocktail is the Orange-Jasmine-Nutmeg, and I love love LOVE it!
In a martini shaker, add:
a handful of ice and a shot of vodka
shake for 15 seconds and using a strainer, pour into a martini glass
top off with some Joia Orange-Jasmine-Nutmeg soda
Cheers!
~Melissa
You may enjoy these related posts: