Print Friendly Version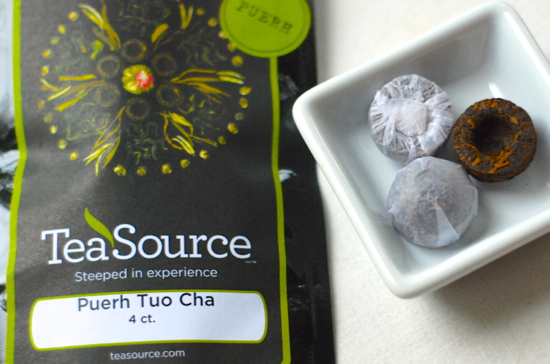 ~ TeaSource Puerh Tuo Cha ~
Puerh (pronounced poo-air) Tuo Cha (refers to the bird's nest shape of these tea cakes.) Puerh teas are oxidized like black tea and then fermented.
This is an earthy, aged Yunnan puerh with a bright finish. One of the little nests brews a 3 to 4 cup pot of tea with a deep, rich flavor that would make it a good "coffee drinker's" tea. I especially enjoy puerh teas in autumn and winter. Perfect for sipping fireside.
What's in your teacup?
~Melissa
You may enjoy these related posts: