Print Friendly Version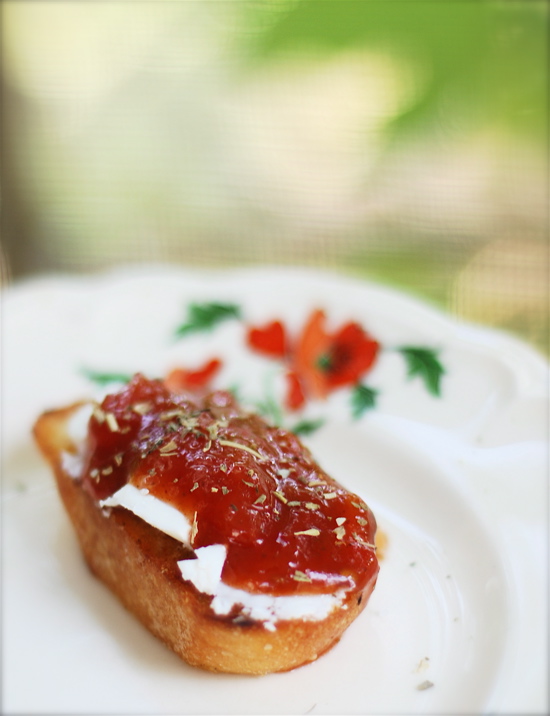 It's Friday night and we're making yummy appetizers for our "happy hour" and date night on the deck. The hubby is grilling T-bones, I'm oven roasting some red potatoes with fresh herbs and making a simple spinach salad with creamy balsamic…What a lovely evening to head outdoors.
These appetizers are the perfect little something to whip up when you want something quick and easy that tastes great with wine.
1/2 baguette, sliced into 1/2-inch slices, buttered and toasted in a skillet
garlic powder
1 little 6 oz. log goat cheese
1/2 cup tomato jam
Italian seasoning
salt and pepper
Toast the little pieces of baguette until crispy and golden. Cool a bit. Sprinkle each with a little garlic powder. Spread each with a little bit of the goat cheese, drizzle each with some tomato jam, and sprinkle Italian seasoning, salt and pepper over the top.
Enjoy!
~Melissa
You may enjoy these related posts: