Print Friendly Version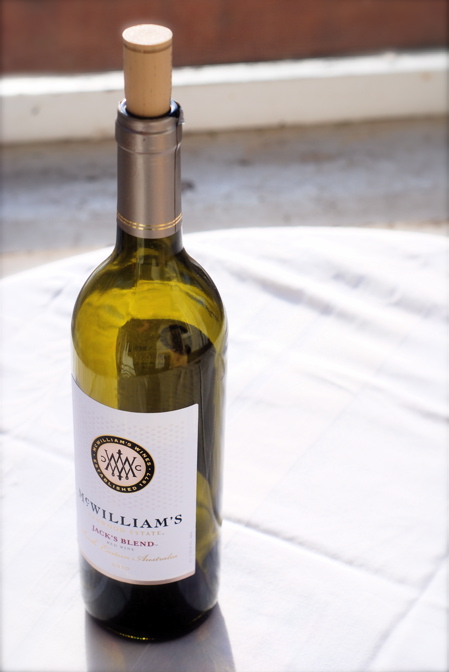 Hello friends! Back from another tearoom photo shoot and dinner at the Olive Garden afterwards. It was a beautiful, exciting day but now I'm really looking forward to a relaxing evening on the deck with my family.
Now that we've turned the calender page from August to September, I'll be featuring more red wines! Jack's Blend by McWilliams is delicious.
Reddish purple. plums, black pepper and anise coupled with dark chocolate and oak.  Vibrant blackberry, cocoa and maple-vanilla flavors. Smooth silky finish. Wonderful with grilled steak, pot roast, mushroom crostini and vanilla bean creme brulee topped with blackberries, currant jam or plums.
Have you tried any good wines lately?
~Melissa
You may enjoy these related posts: