Print Friendly Version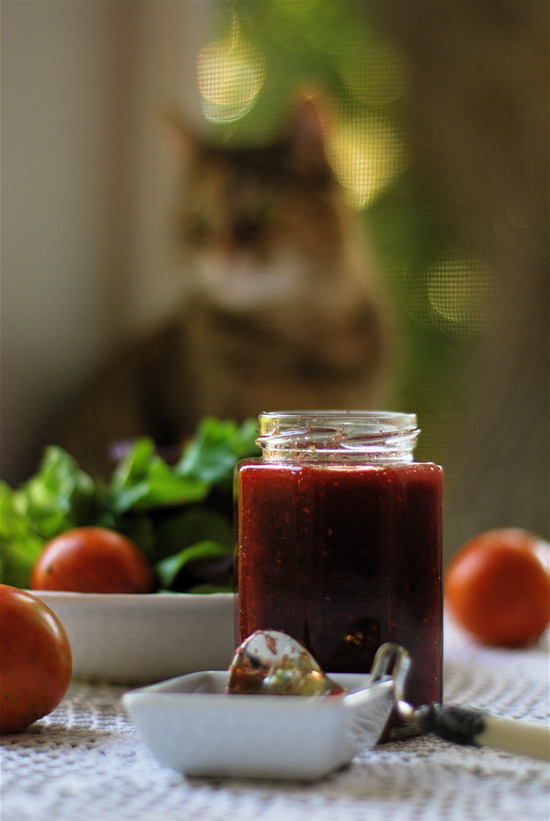 I'm tempted to figure out exactly how many of my  homemade salad dressing recipes I have posted and consolidate them into one post for your (and my) convenience. Maybe I'll publish a little ebook that would be easy to print out and look pretty on your cookbook stand. Would that be something you'd be interested in? I'll look into it.
Here's my very easy, super delicious raspberry vinaigrette recipe. This is amazing on salads and also drizzled over goat cheese and served on buttery crackers for a simple party appetizer.
1/4 cup raspberry preserves
1/4 cup apricot preserves
1/4 cup white balsamic vinegar or raspberry vinegar
1/4 cup sweet chili sauce (I use Mae Ploy)
1 teaspoon salt
1 teaspoon smoked paprika
1 teaspoon onion powder
1/4 teaspoon black pepper
Place all ingredients in a medium mixing bowl. Whisk until smooth. Pour into a jar or cruet. This dressing will keep in your refrigerator for a month.
Enjoy Lovelies!
~Melissa
You may enjoy these related posts: