Print Friendly Version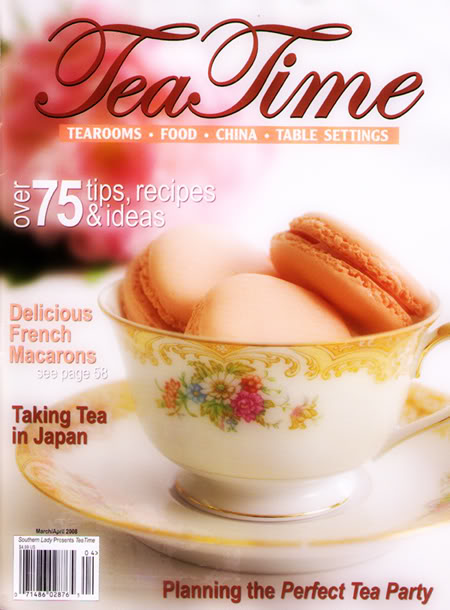 I am positively OVER THE MOON with happiness while telling you all that I am currently working on an article for one of my favorite magazines…TeaTime Magazine! It's published by Hoffman Publishing (the same darlings that publish my beloved Victoria!)…
It's going to be a feature article called "The Tea Experience," and I'll be including most of my favorite tearooms with you.
Oh! and did I mention…I'll also be taking the photographs for this article? Yes. I will. What an amazing opportunity. I keep pinching myself just to make sure I'm not dreaming.
I'm busy sipping champagne and celebrating with my family this weekend…but I look forward to writing a long, drawn out post all about my adventures in tea. I hope it's not too boring for you. It's gonna' be LONG 😉 hee hee
In the meantime…know that I appreciate each and every one of you, and that I can hardly wait to talk tea with you, my devoted friends.
Much Love,
Melissa
You may enjoy these related posts: