Print Friendly Version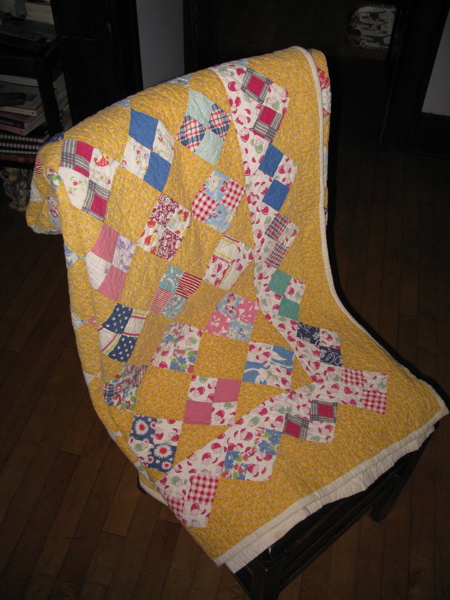 I would like to welcome my friend and fellow blogger, Rachel Heinrich, to ChinDeep! She's the author of one of my favorite blogs, Ideas Baked Fresh by Smart Cookie, and is the person who inspired me to start my own Day Zero List.
Some individuals seem to linger in family memories longer than others – by being quirky, having an interesting hobby, or simply being willing to spend extra time with the next generation.  In my family, one such person is my great aunt, Barbara Fledderjohn, who was affectionately known as Aunt Barb.
While I never actually met Aunt Barb (she died four years before I was born), I have heard many stories about her.  She lived in Indiana for most of her life and then moved to live with her sister (my paternal grandmother) on our family farm after both women became widows.  I can imagine the actual move must have been quite an undertaking … my Dad, his friend (to help with the driving), another aunt (who didn't drive) and his mother (also not a driver) going all the way to southern Indiana in 1954 in one car before the advent of the interstate highway system and trying to fit in one more person and her belongings (including a home-cured ham, her china, her frog-hunting pistol, her quilts, a locustwood fencepost that later became a lamp, and her clothing).  On the way back to Minnesota, they had a flat tire about 30 miles from home and couldn't call for assistance since a tornado had knocked out the phone lines at the farm.
Aunt Barb definitely had her opinions – she would sometimes start telling a story and decide partway through that someone in the room shouldn't hear it and would stop mid-sentence and refuse to say anymore.  She once tried to cure a sore throat by using a chicken feather dipped in iodine to coat the inside of her throat; she was sick for days, and my Dad wonders if she gave herself iodine poisoning.  My sister Janet remembers that she would let the girl cousins play hospital and endured being wrapped in layers of bandages for their entertainment; sometimes the little girls would wander off and she would sit and patiently wait for them to come back and unwrap her.
One of Aunt Barb's talents was quilting – by hand with patterns she designed herself.  Since she never had children, the depression-era quilts that she had made were given to her great nieces and nephews after she died.  When I got my first professional job, my parents gave me the quilt that Aunt Barb had given them as a wedding shower gift (since I wasn't in the picture when my cousins got theirs).  All of the quilts were meant to be used, and most show some signs of wear and age.  Some fabrics show up in more than one quilt though most seem to be made out of flour sacking.  Some patterns are simple; others complex.
My cousin, Loretta, is an accomplished quilter and has taken on the task of sharing Aunt Barb's quilts with the world outside of our family.  Working from photos that the rest of us have sent her, she is reconstructing the patterns for each quilt.  She has six test quilters who are trying out each set of instructions with fabrics of their own choice.  The first pattern is completed and tested, and the second is almost done.  I got to see photos of the test quilts and four of the actual samples at a recent family gathering; they're beautiful.  She's calling the pattern line "Aunt Barb's Legacy" and placing it in small quilt shops in Minnesota and Wisconsin.  I hope that her venture is a success since I'd love to see our family's quirky Aunt Barb inspire other quilters.
~Rachel Heinrich
Thanks so much for sharing this Rachel!
~Melissa
You may enjoy these related posts: