Print Friendly Version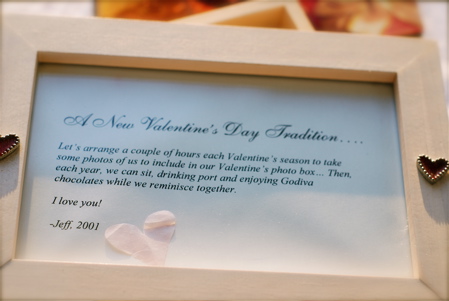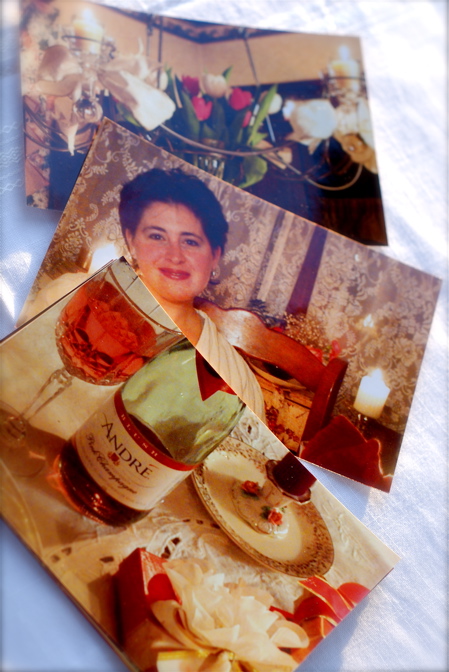 My hubby is a romantic, no doubt about it. I love this idea he came up with as part of my Valentine's gift back in 2001. We had been married for 6 years at that point, and were spending our second Valentine's day in our Victorian cottage here in Red Wing Minnesota. I love the meaning and sentiment surrounding this gift, and I love that Jeff puts so much thought into the things he does for me. I am a lucky girl! HERE are some of our other favorite, romantic traditions.
The top of the Valentine's time capsule box reads:
"Let's arrange a couple hours each Valentine's season to take some photos of us to include in our Valentine photo box…Then, each year, we can sit, drinking port and enjoying Godiva chocolates while we reminisce together. I love you! ~Jeff"
He even cut out a little pink tissue paper heart for me. Isn't he the sweetest?
Do you have any special Valentine's traditions? How do you celebrate your partner?
~Melissa
You may enjoy these related posts: