Print Friendly Version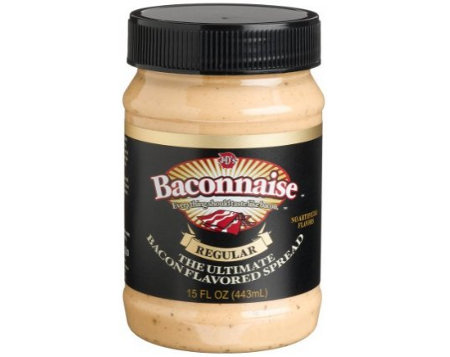 We had been anticipating trying Baconnaise. It sounds like the ultimate. Bacon and mayonnaise? Come ON! But the taste test we did this afternoon proved us wrong. Wow. Yuck. I don't know how to put this nicely. Baconnaise tastes like fish. Not fresh, good yummy fish (I love fish.) No, it tastes like rancid fish. Where's the bacon, Baconnaise?
We paid close to $5 for a 15 oz. jar. Needless to say, it will be returned upon our next visit to the market.
I'm sorry. I had my hopes up too.
~Melissa
You may enjoy these related posts: