Print Friendly Version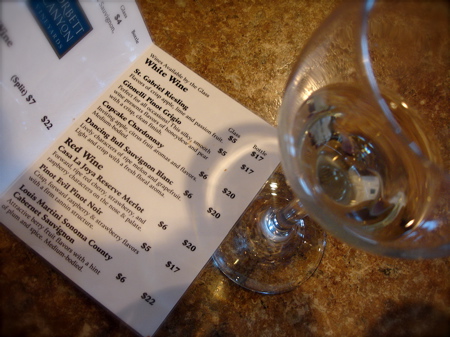 I enjoyed a glass of Dancing Bull Sauvignon Blanc with a crispy, cold salad of spring greens drizzled with chunky bleu cheese dressing, juicy, flavorful rotisserie chicken, and tender sweet potato french fries. It was a really good, straight forward white with flavors of melon, meyer lemon, cantaloupe and jasmine.
Here's a more detailed description from the Dancing Bull website:
Crisp, fruity flavors of lime, kiwi, mango and citrus make this wine the perfect wingman for spicy shrimp or grilled seafood. One sip conjures memories of fresh-squeezed lemonade on a hot summer day. Vibrant citrus flavors and a touch of that traditional Sauvignon Blanc grassiness give this wine a crisp, inviting acidity. Stick to pork, chicken or fish with this wine, but throw in some basil or cilantro to match its unique flavors and texture.
What are you pouring?
~Melissa
You may enjoy these related posts: