Print Friendly Version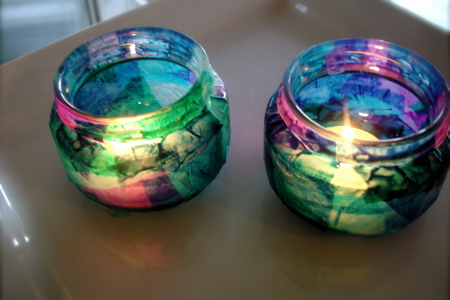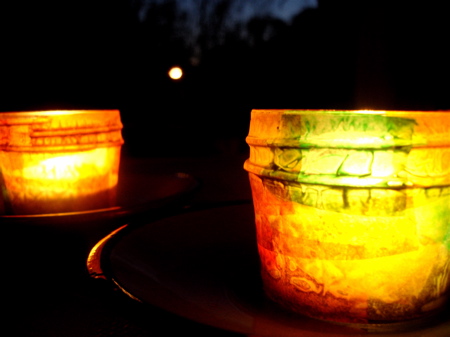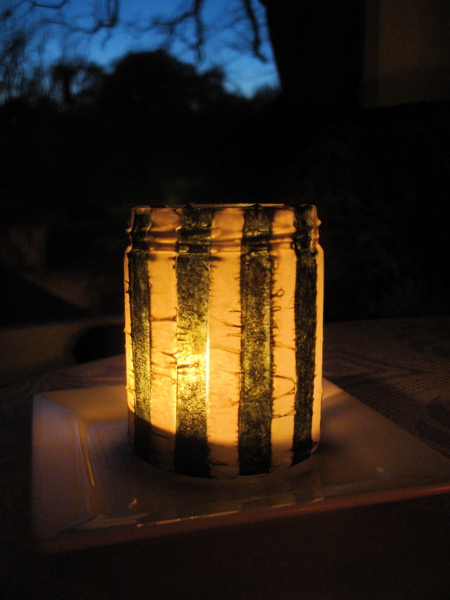 Today was a wonderfully relaxing day. We slept in, had tea and pumpkin muffins for breakfast, strolled around Red Wing's historic district and enjoyed the autumn sun and breeze. We went out to lunch with our girls, Andie, Grace and Maddie May, and then came home and did a fun little craft project inspired by THIS POST on one of my favorite blogs, A Little Bit Crunchy A Little Bit Rock and Roll.
These are fun, easy, and so pretty! We had planned on making the Halloween themed cups, but didn't get around to it before Halloween. Doesn't matter though, because it's really a great craft any time of year.
supplies:
Elmer's School Glue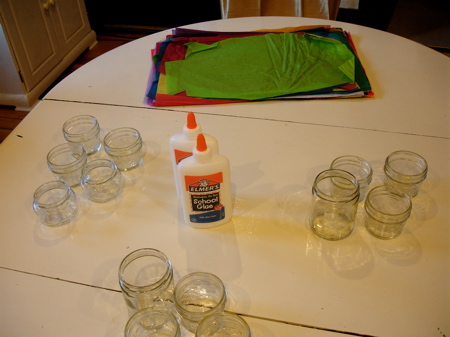 small, inexpensive paint brushes or sponge brushes
tissue paper in a variety of colors, cut into 1 inch pieces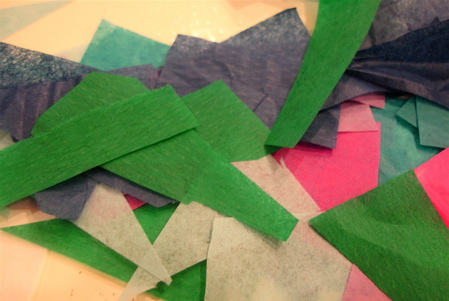 assorted jars
to make:
Mix a little of the glue with a little water in a small cup.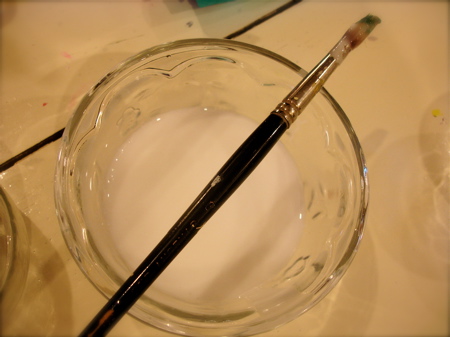 Paint a layer of the glue mixture on the jar. Place a piece of tissue paper on glue and paint another layer of glue over the piece of tissue. Continue layering the glue and paper this way, overlapping the tissue so no glass shows. Allow to dry. Place a votive candle or tealight in the candle cup. Light and enjoy!
~Melissa
You may enjoy these related posts: