Print Friendly Version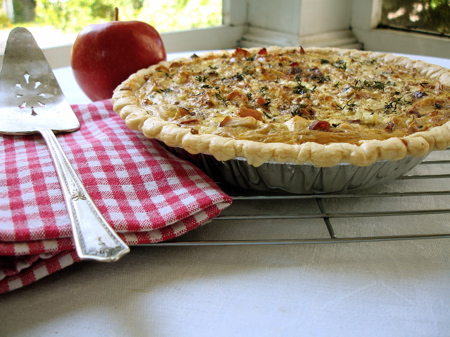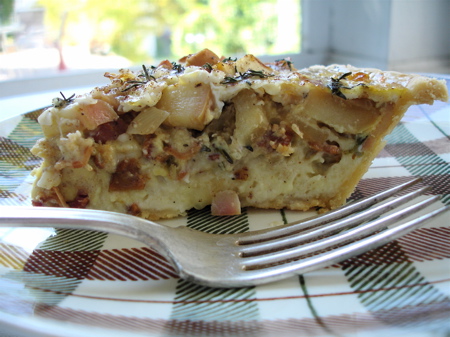 ~ enchanted apple quiche ~
This is a recipe that was inspired by the changing leaves, the crisp fall air and a trip to the apple orchard one enchanted afternoon. A "happy accident" that I'm proud to say I invented. I hope you enjoy it as much as I do! It's wonderful with a rich, steaming cup of French press, tea or hot apple cider.
preheat oven to 350 degrees F.
Fry 12 slices thick sliced bacon until crispy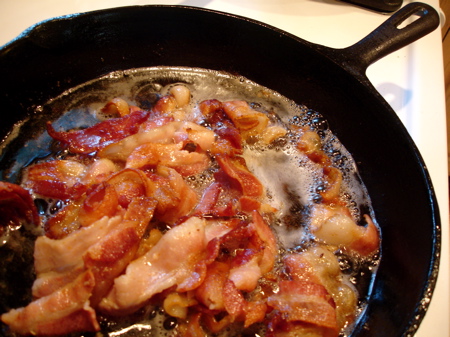 remove to a paper towel-lined plate to drain. crumble when cool.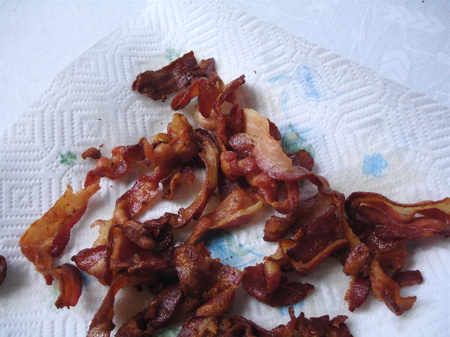 Saute 1 medium onion, chopped
and 1 sweet baking apple, chopped
in 2 Tablespoons of the bacon drippings
until tender and lightly golden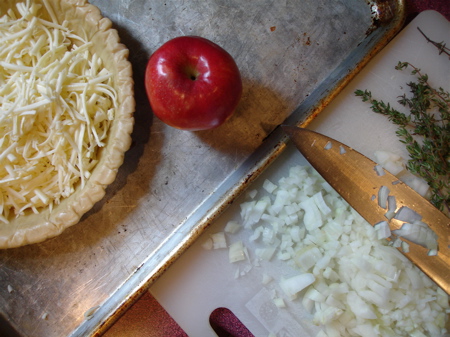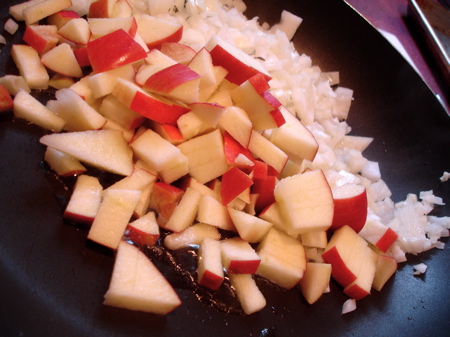 When the apple and onion are done cooking, remove from heat and set aside.
Next, prick the bottom of a deep dish pie crust 8 times with a fork.
(Homemade or store bought pie crust…I like Pillsbury.)
Grate 2 cups Monterey Jack cheese.
Sprinkle evenly in the bottom of the pie crust.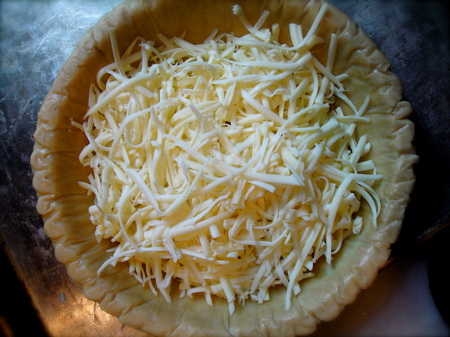 Place the crumbled bacon evenly over the cheese layer.
Sprinkle with a couple teaspoons fresh thyme leaves.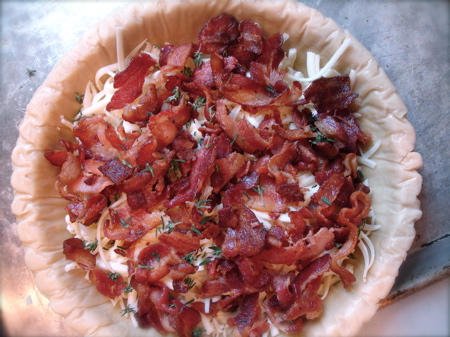 Spread the apple & onion mixture evenly over the bacon mixture.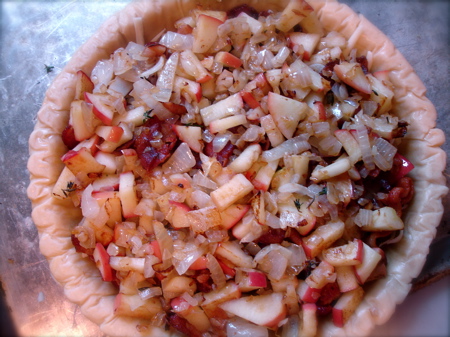 Beat 6 eggs with 1/2 cup cottage cheese and a teaspoon each of nutmeg and cinnamon.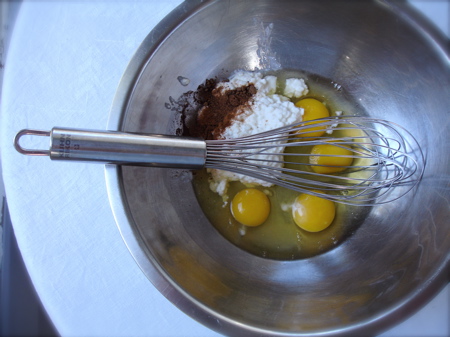 Pour the beaten egg mixture evenly over the top of the other quiche fillings.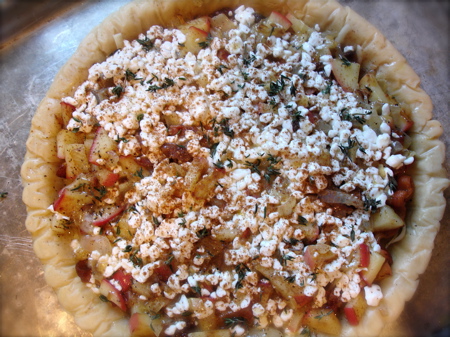 Sprinkle another teaspoon or two of fresh thyme leaves and a little fresh black pepper over the top.
And a light sprinkling of cinnamon to make it pretty.
Place on a large cookie sheet and bake 50-60 minutes until set.
Cool on a wire rack a bit before serving.
This quiche reheats beautifully, one slice at a time, in the microwave.
Enjoy!
~Melissa
You may enjoy these related posts: