Print Friendly Version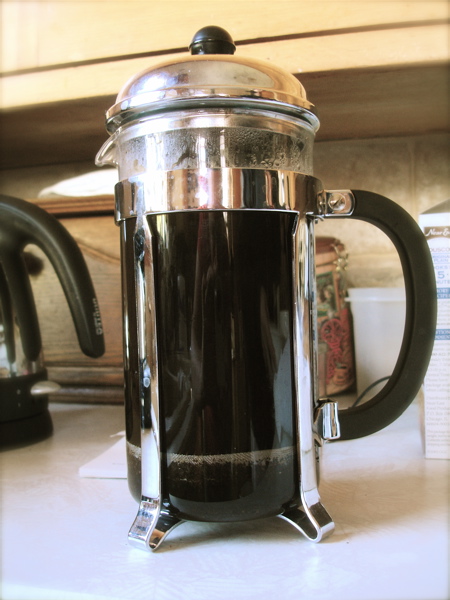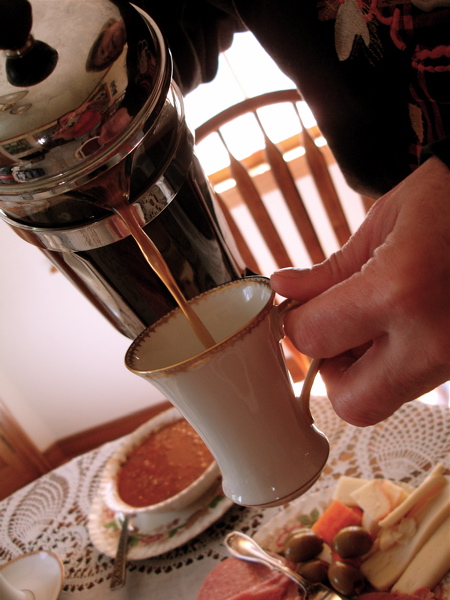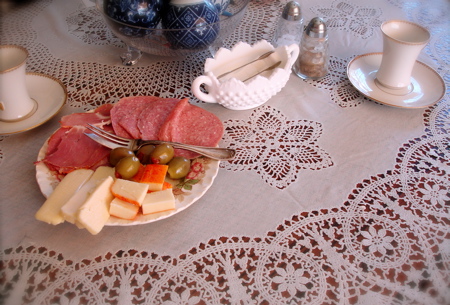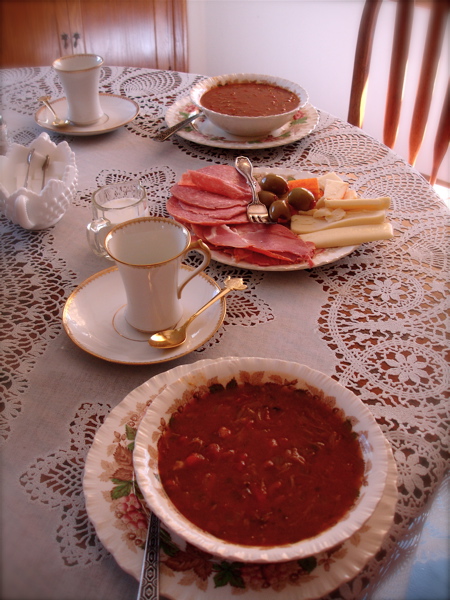 Today was an amazing day. I don't know a better word to describe it. It started out at around 7:00 AM. Gracie caught the bus to school, super excited about a field trip to the state capitol and Fort Snelling…her Lunchables packed in her portable cooler lunch box. Jeff and I went on our daily walk. The morning air was crisp and fragrant with fallen leaves that had been rained on the night before…releasing a peaty, earthy moss scent as we walked along the base of Sorin's bluff and watched the sun rise…turning the golden rock face of Barn Bluff  the color of cotton candy.
Jeff had a photo shoot in the cities all day, so as soon as we returned home from our walk he was off. I quickly got ready for my departure. I only had about 20 minutes to get ready so I could meet my friend Bonnie at her place. I biked to her house and then the two of us biked over to the Pottery Place Mall and met our girl Linda for tea at Wisteria. What a glorious morning! Our friend Rita made a beautiful quiche, bread and our favorite pot of tea. And afterward we biked six miles on the Pioneer Trail…along the Cannon River, past corn fields, through the woods…all of the gorgeous leaves on the trees beginning to change into their autumn attire.
Bonnie and I biked back to her place and she invited me in for lunch and some French press coffee. It was such a nice couple hours. We talked and laughed and got caught up on each other's news. She made a yummy antipasto plate: salami, capicola ham, garlic/blue cheese and sundried tomato stuffed olives and artisan cheeses. The main course: chili…and the coffee was delicious! French press. My favorite.
I love days like today. Surrounded by the people I love and admire.
XO,
Melissa
You may enjoy these related posts: