Print Friendly Version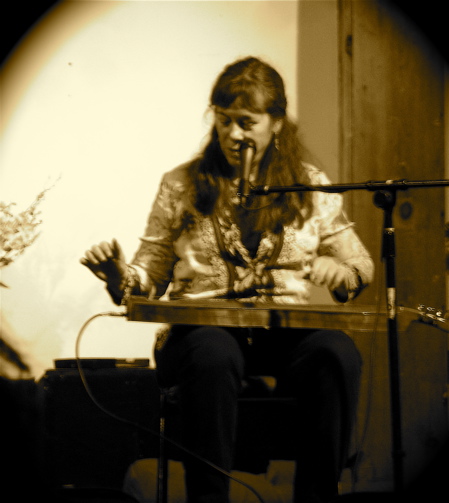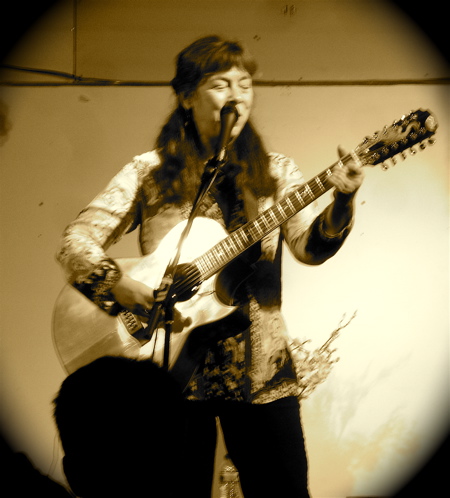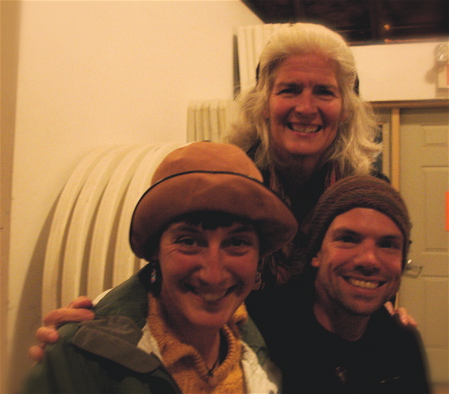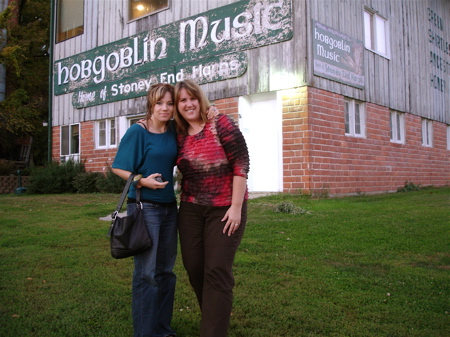 Last night I met friends for cocktails at the St. James Hotel and for a concert at Stoney End. It was a beautiful night! Claudia Schmidt was brilliant. I so enjoyed her music, but my favorite part of the evening was when she recited poetry. She has this cool, emotional energy that is expressed with such feeling and humor! Definitely some of the best live poetry I've ever witnessed. She recently moved to Minnesota, so I can't wait to see her perform again. What a neat lady. What a treat! Catch a show when you can.
The first two pictures are pretty blurry, as I figured they would be. I didn't bring the Nikon, I didn't bring a tripod, and my subject was in almost constant motion. I've learned that these requisites should be in a manual titled "How to take a crappy picture 101."… maybe I'll write that book next! this was your first lesson! hee hee… Oh well, last night was about fun, not about work (sometimes I have a difficult time dividing the two…especially when I'm in the throes of writing/photographing/illustrating/researching every day)…but I always have such high hopes when taking pictures in near blackness. I don't know why. So silly.
The third picture is of my friends Clare, Kate and John (aren't they adorable?) And the last picture is of my friends Kris and Lori (also adorable.) Hello friends! xo!
Today me, Jeff and Gracie are heading out for another bike ride. We're trying to get as many of them in as possible before the snow flies. I can't believe I said the "s" word. Sorry. I'm hoping for a nice, long, mild autumn. The colors are peaking within this next week, and the trees are a riot of color. If you've never witnessed autumn in the Mississippi River Valley and "bluff" country, you should come down and visit. Next weekend is Red Wing's 45th Annual Fall Festival of the Arts.  It's always fun and inspiring! LOTS of great things to see and do, and it will be the ideal weekend for leaf peeping.
Well, I'm off. What are you up to this weekend? Where is your favorite place to take in the fall colors?
~Melissa
You may enjoy these related posts: