Print Friendly Version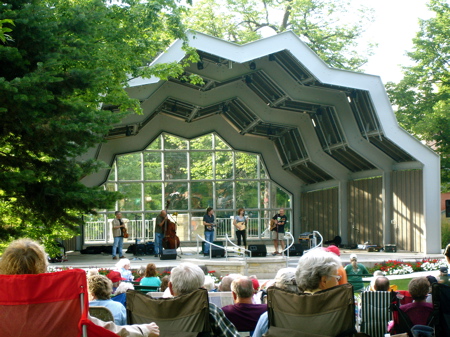 Last Wednesday my friend Clare and I walked up to the Central Park Band Shell in Red Wing to see a concert in the park. On Wednesday nights every summer there is an amazing series of free performances put on by a variety of talented artists. The park lawn is usually packed with picnic blankets, coolers, picnic baskets, and lawn chairs. We think it's a beautiful way to celebrate and enjoy the season. The Americana band, Sweet North, was on stage the night we were there, and I'm looking forward to seeing Patchouli and Sawtooth Blue Grass play.
All performances start at 7:00 PM and go until 9:00 PM with a short intermission in between.
Co-sponsors for the RWAA Concert in the Park series for the 2011 series are the Southeast Minnesota Arts Council with funding from the Minnesota State Legislature, St. Brigid's at Hi-Park, Associated Bank, Fairview Hospital Homecare and Hospice, Red Wing Shoe Company, and the Jordan Towers Resident Council.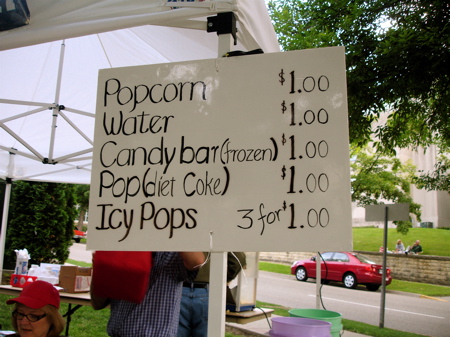 We enjoyed popcorn from the concession stand…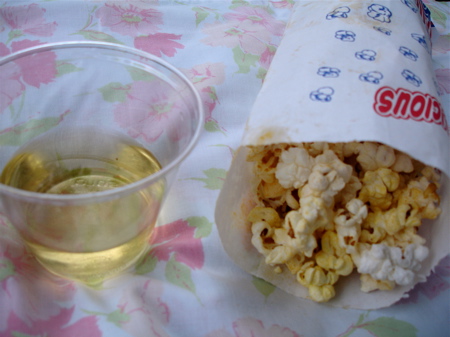 and fermented grape juice I brought in a sport's bottle. LOL…shhhh 🙂
and there's my friend Clare…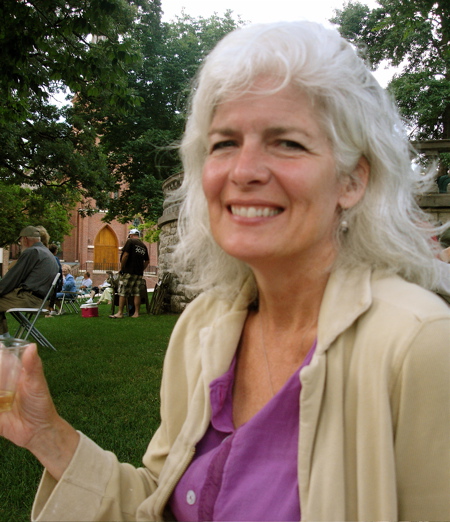 Hi Clare!
What are some of your favorite Summer traditions?
~Melissa
You may enjoy these related posts: