Print Friendly Version
We just got back from a fantastic vacation in California a couple days ago. It was the perfect combination of fun and relaxing. We were there for a week, and of course it went by too fast, as vacations do, but we've returned inspired, and rested and ready to enjoy the rest of our summer. I'll be posting a travel journal of our trip for the next seven days, and sharing the events of our week with you! A little 'virtual vacation' if you will. If you have been to the Los Angeles/Hollywood/Redondo/ Manhattan Beach part of California…or if you live there…I would love it if you left comments and tips of your own so that people traveling to this wonderful destination can glean information as well as inspiration from these posts. Thanks!
We arrived in CA early (9AM)
We couldn't check in to our room until later, so we headed for the beach!
Jeff wanted to go see the place where he lived when he moved there 20 years ago…
So we started in Redondo.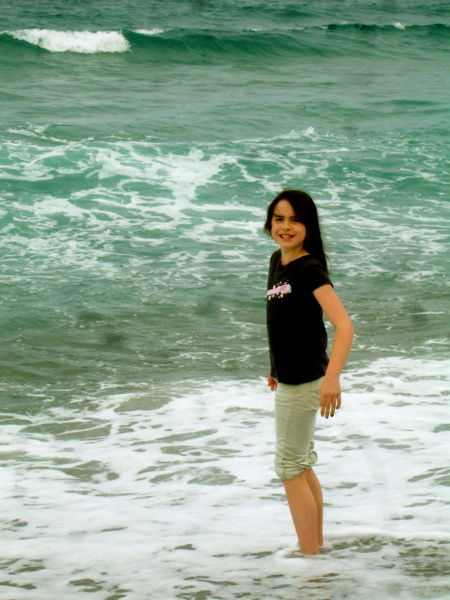 Gracie couldn't wait to get her feet wet in that ocean!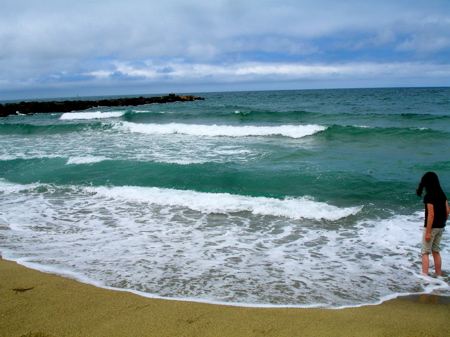 We walked around the Redondo Pier for awhile…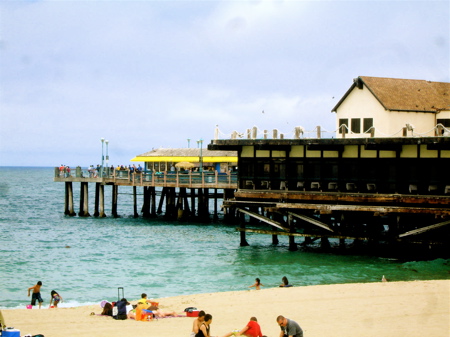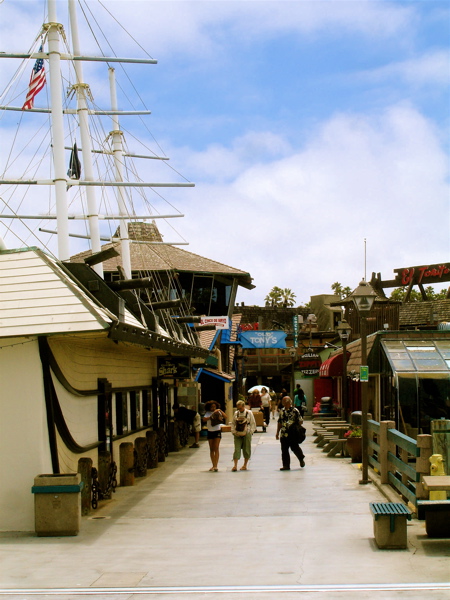 and decided on Tony's for lunch.
We couldn't wait to eat some fresh fish!
the view from our table…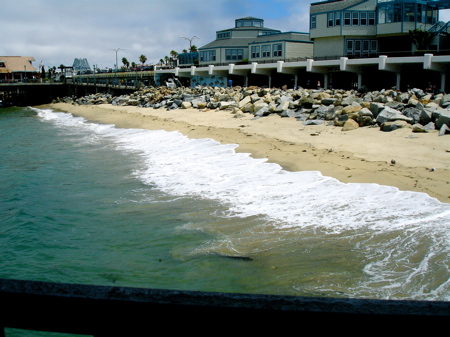 the windows open wide so we could hear the surf while we ate
so beautiful and relaxing.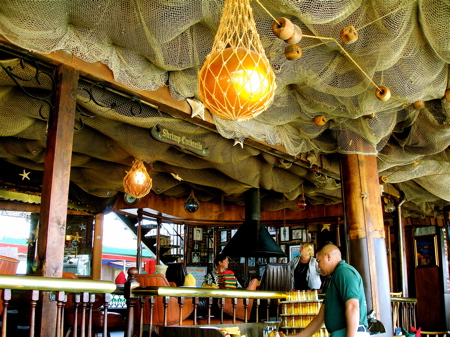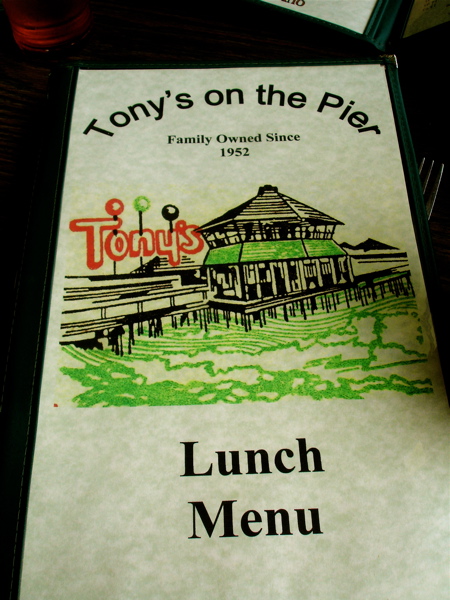 was it too early for a Mai Tai? Not when you're on vacation!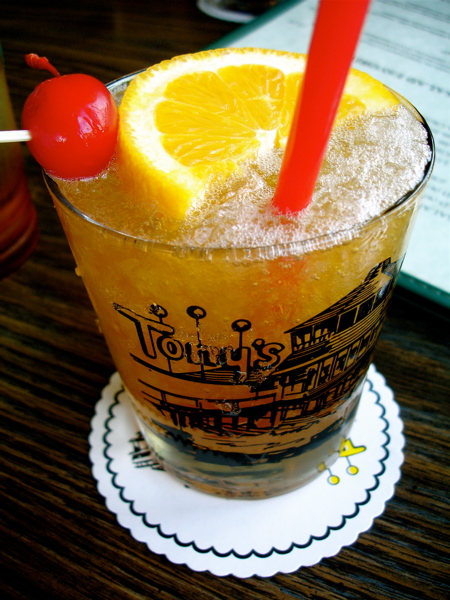 Gracie was enchanted with the ocean and seagulls…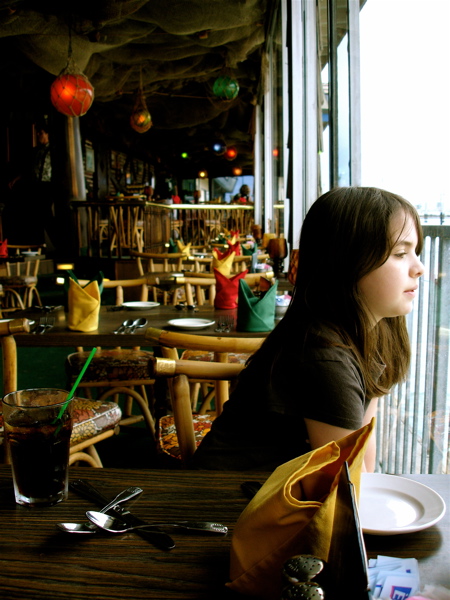 A seagull named Rusty came to visit us…his favorite food is French fries
Just in case you're ever at Tony's, I thought you may find that tip useful.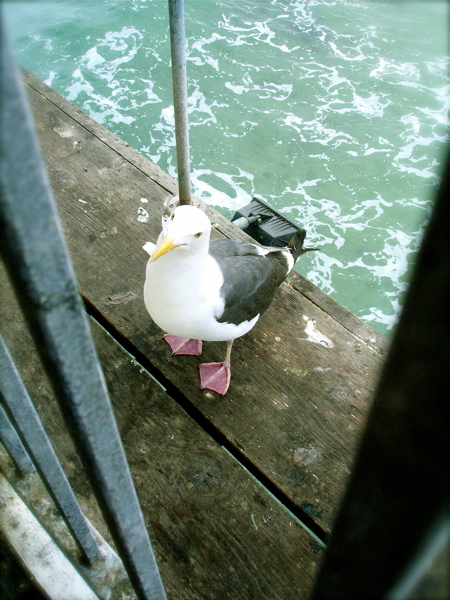 Gracie got the chicken nuggets…
Jeff and I both started with the house salad which was very good.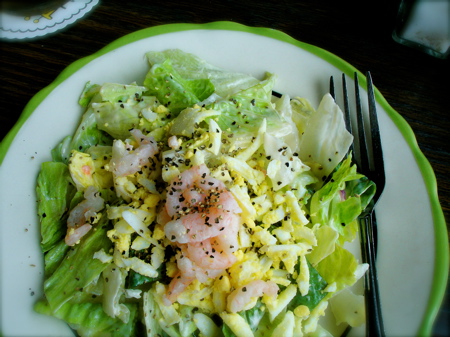 I ordered the sea bass with linguini and clams.
The white clam sauce on the linguini wasn't my favorite…
but the fresh sea bass was fantastic!
Jeff ordered the seared ahi tuna which was even better than the bass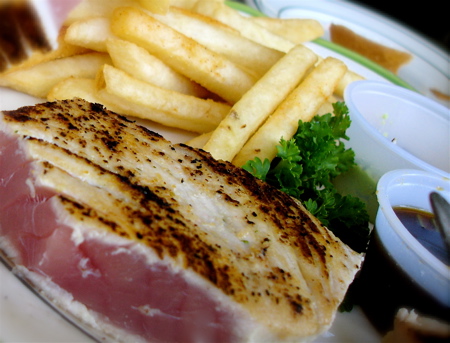 after lunch we took another walk on Redondo beach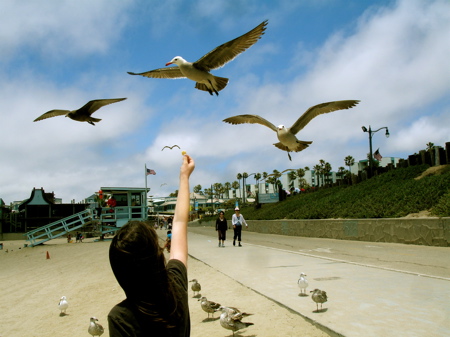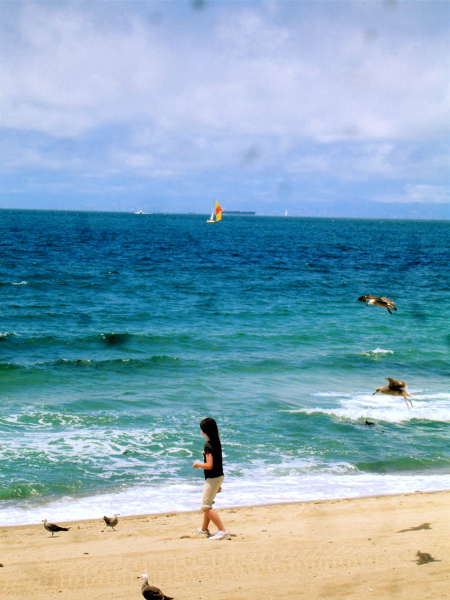 and then it was time to check in to our resort…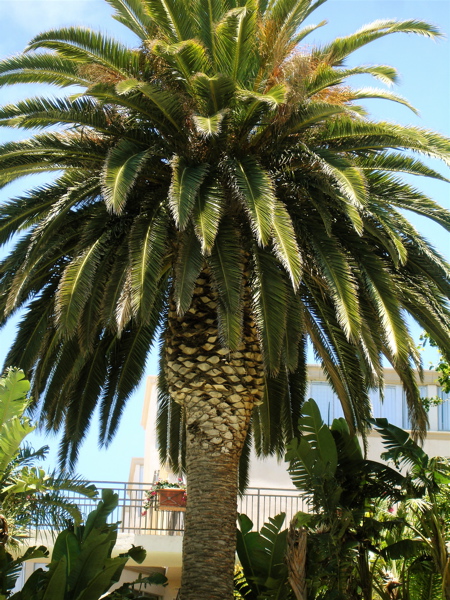 At the Portofino, even the lobby is gorgeous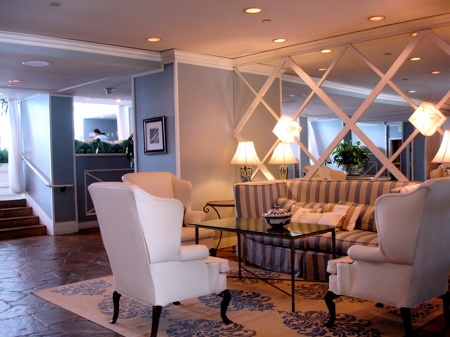 we loved spending time lounging in the lobby living room…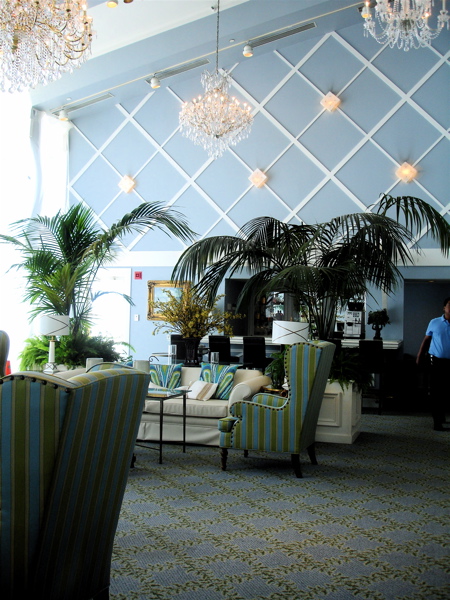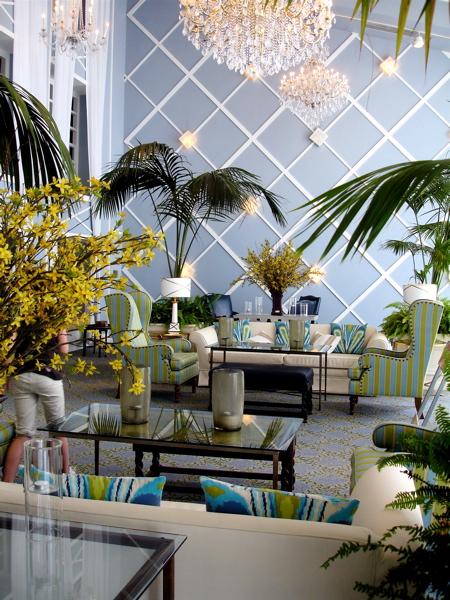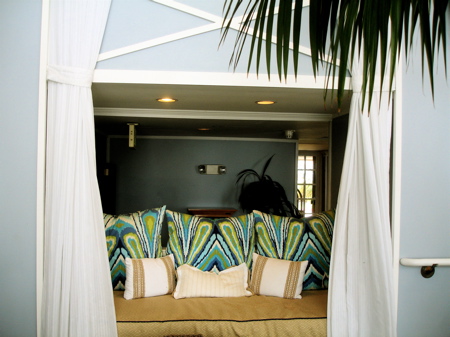 and the room was so pretty…
comfy bed all decked out in goose down…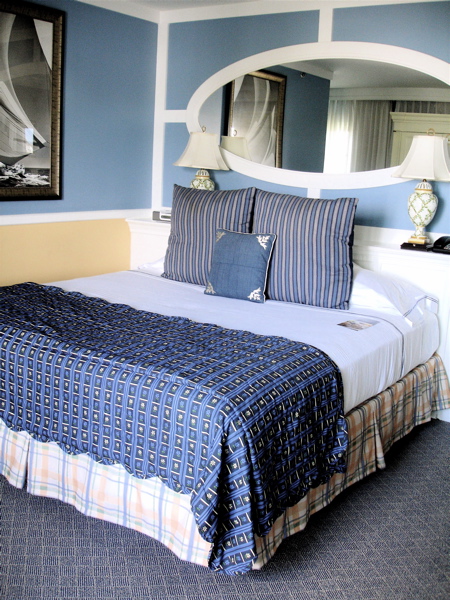 our balcony overlooking the marina…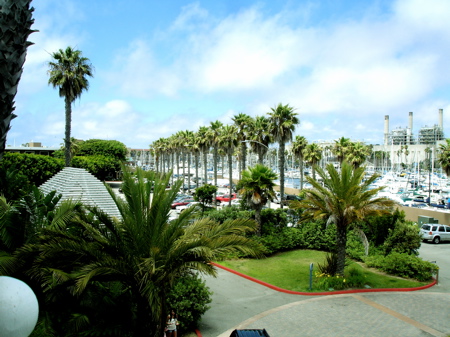 the sitting area…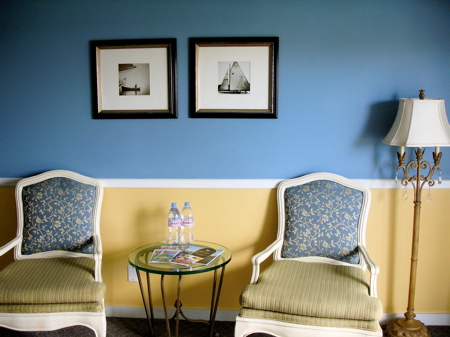 and the bathroom…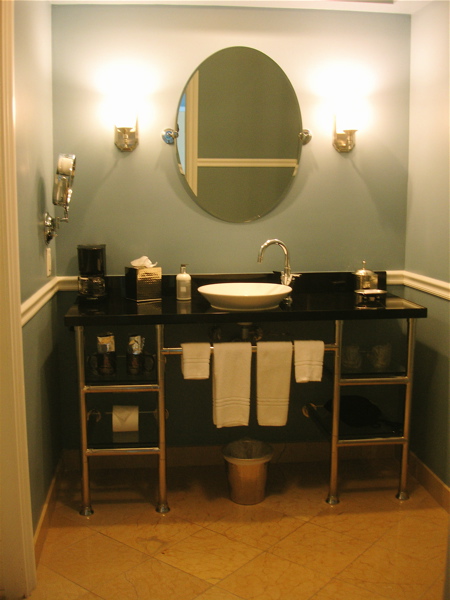 we relaxed at the resort, took a nap and got ready for dinner…
at Joe's Crab Shack.
I had a shark bite cocktail and Jeff ordered beer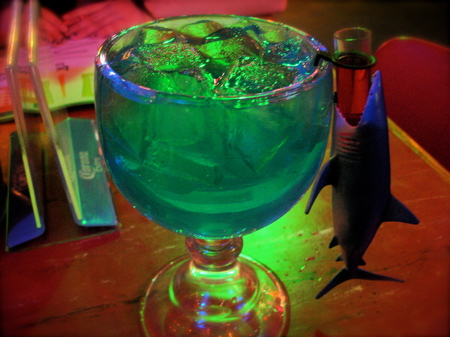 and we got ready to eat heaps of shellfish…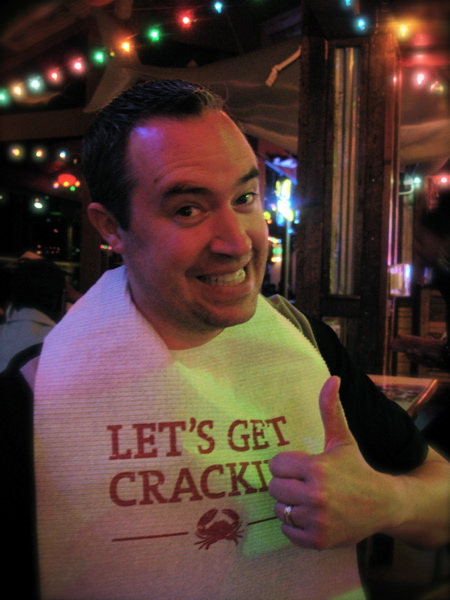 I got the king crab legs steamed with garlic…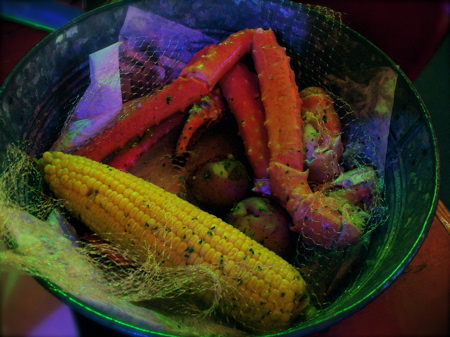 yum!
and Jeff got the spicy Louisiana crawfish with sausage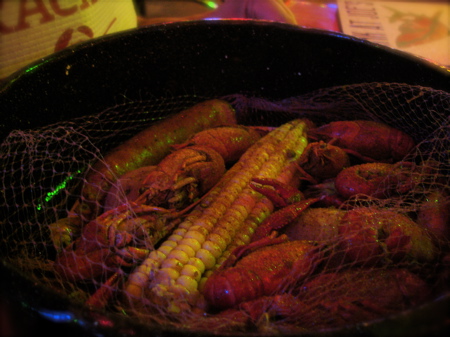 and for dessert…
beach bum iced tea…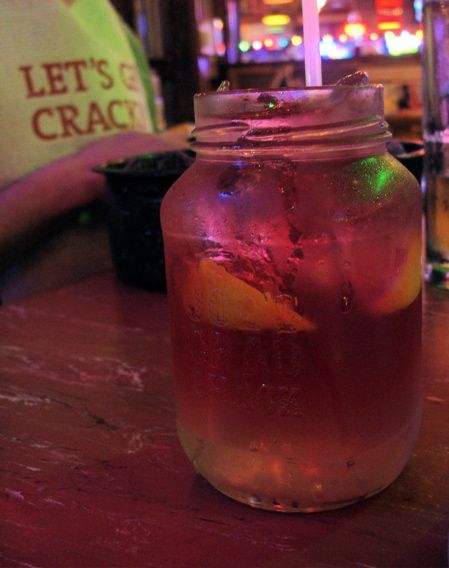 I slept well that night…hee hee.
A perfect first day.
~Melissa
You may enjoy these related posts: