Print Friendly Version
On the second day of our California adventure we were considerably more rested and ready to see the sights…but first, breakfast!
We had heard a lot of good things about Uncle Bill's Pancake House and Jeff read a local's review online saying it is hands down the best place to go for breakfast in Manhattan Beach. So, off we went.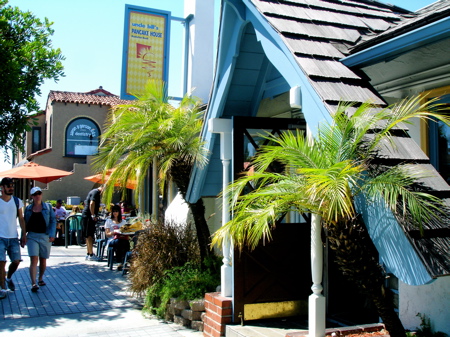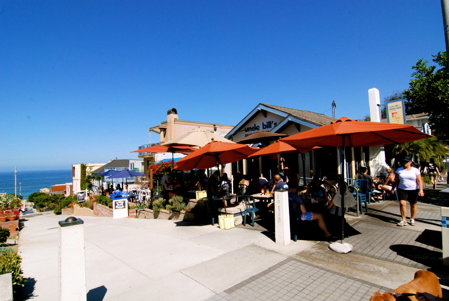 an amazing location in Manhattan Beach
with sweeping views of the sky and sea
If you're planning on being in the area, and would like to dine at Bill's,
just be prepared to wait awhile. There's always a line, but it's worth it!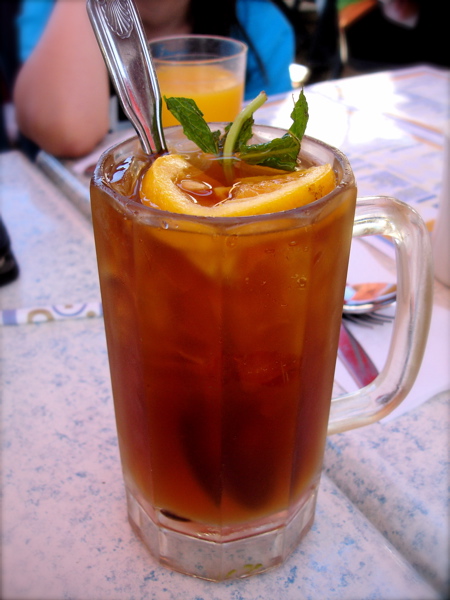 I was SO ready for my morning tumbler of iced tea
they served it with orange slices and fresh mint. YUM!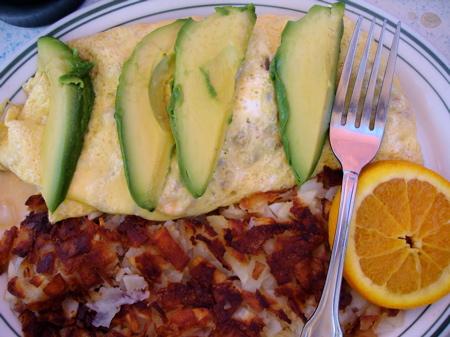 I ordered the Manhattan omelette:
american cheese, bell peppers, onions, mushrooms
tomatoes, and eggs topped with avocado.
It came with two pancakes and crispy hash browns.
It was fantastic.
This breakfast is big enough for two people to share.
Jeff ordered the Potatoes Del Riego:
hash browns sauteed with crispy bacon, melted cheese,
bell peppers and avocado.
mmmmmmm!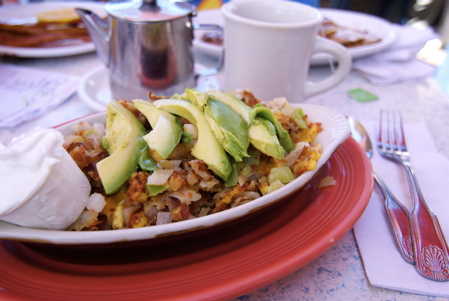 Gracie ordered the chocolate chip pancakes and loved them.
After breakfast we walked down to Manhattan Beach.
One of the prettiest beaches I've ever seen.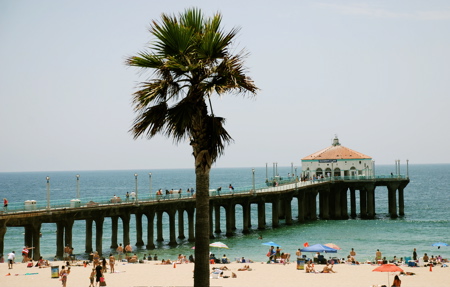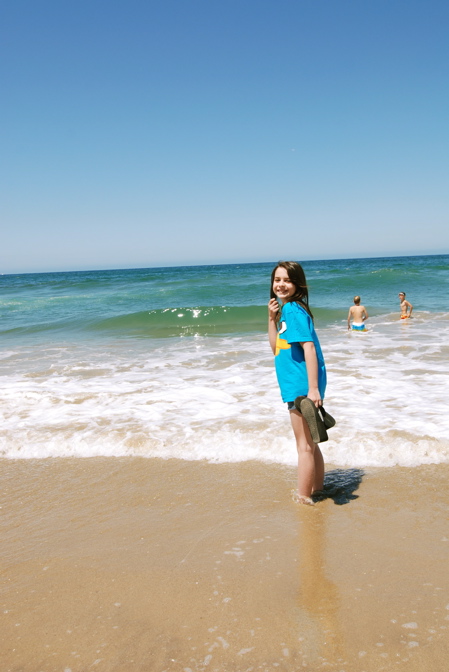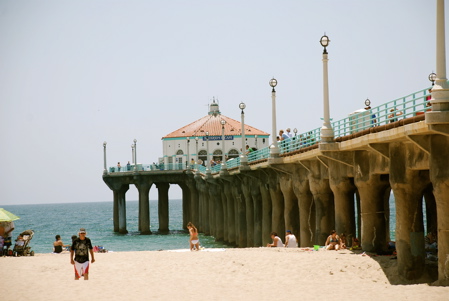 and after a little stroll on the sand…
we headed to Hollywood!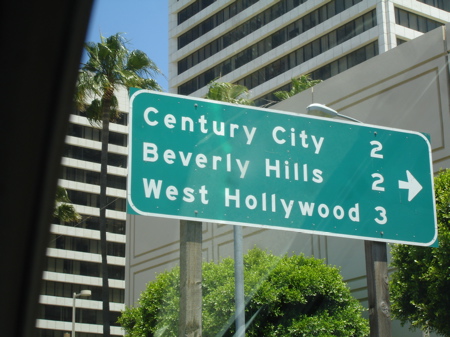 We drove around Beverly Hills, saw Rodeo Drive,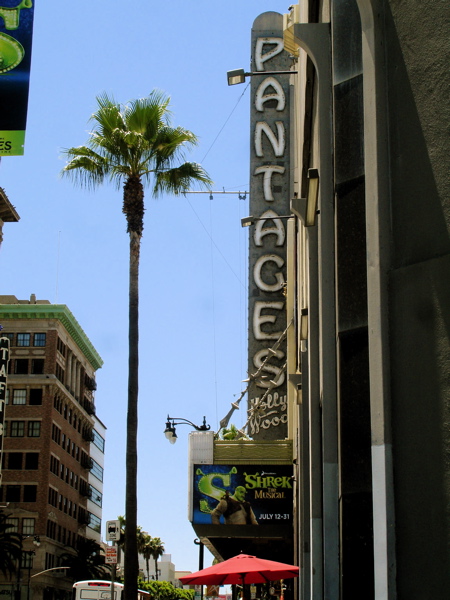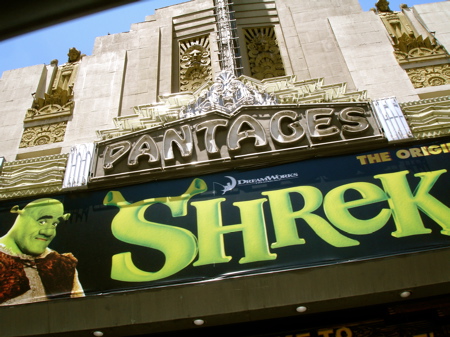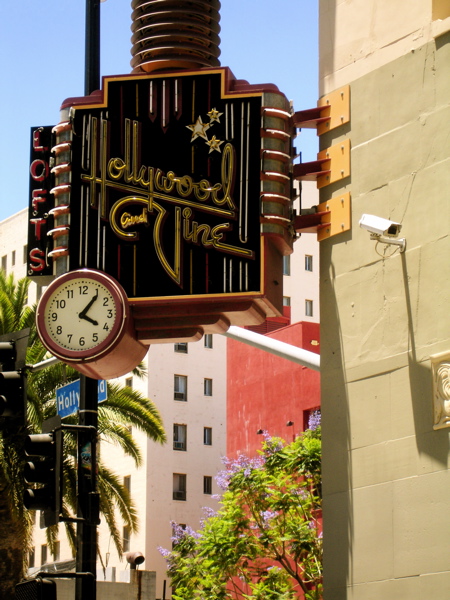 and
where we stopped to get my daughter Andrea a T-shirt to add
to her collection…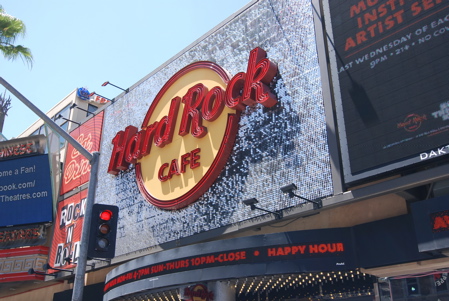 and, of course, The Chinese Theater where we hoped to see the hand and footprints of our favorite stars, but because it was the premier of  the new movie "Horrible Bosses" that same evening, we couldn't get up close to the building. Oh well, maybe next time.
We did do the Walk of Fame…
There are so many stars it would take a week to photograph them all
but here are a few…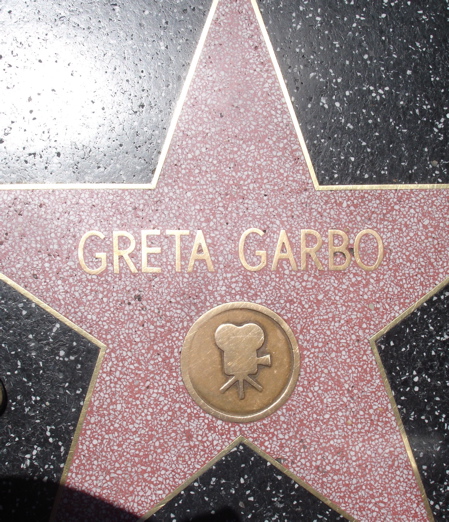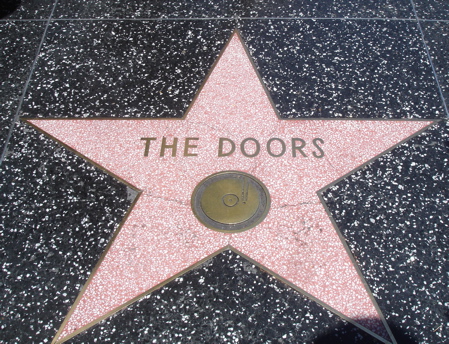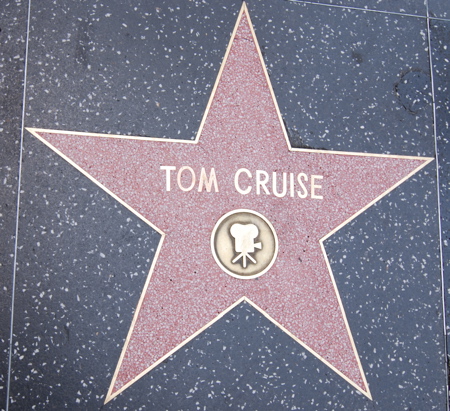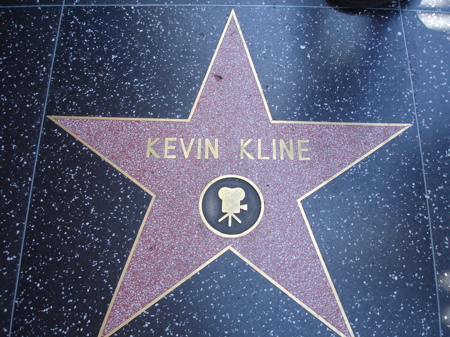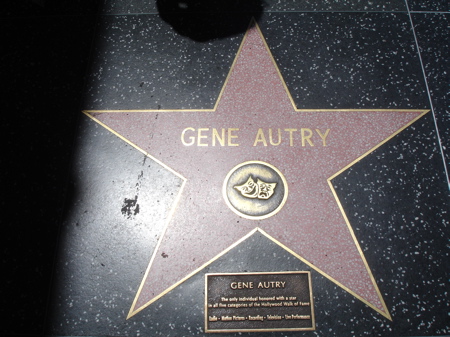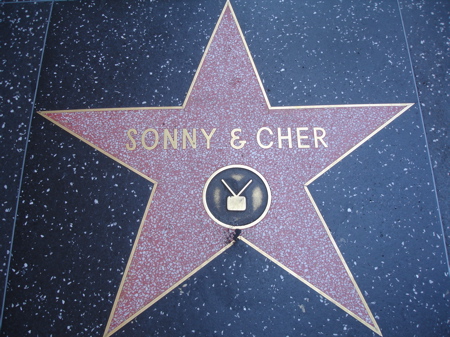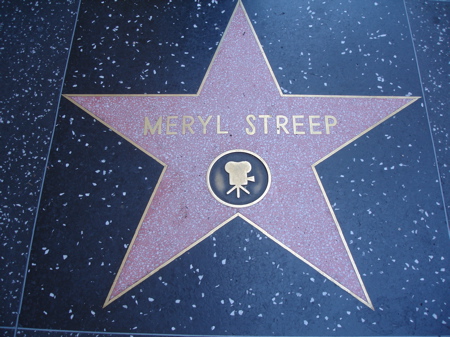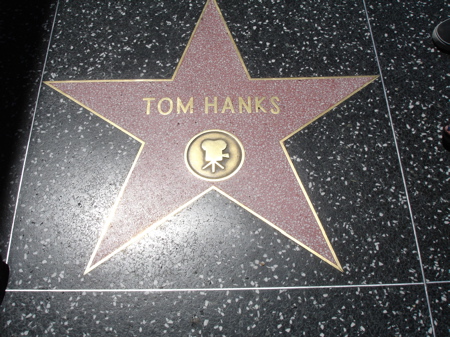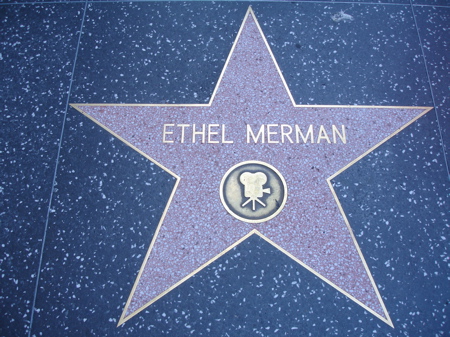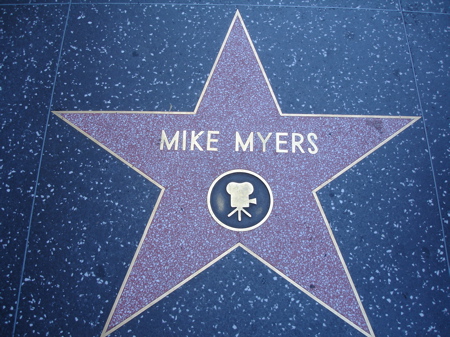 and then…
we drove to see the Hollywood sign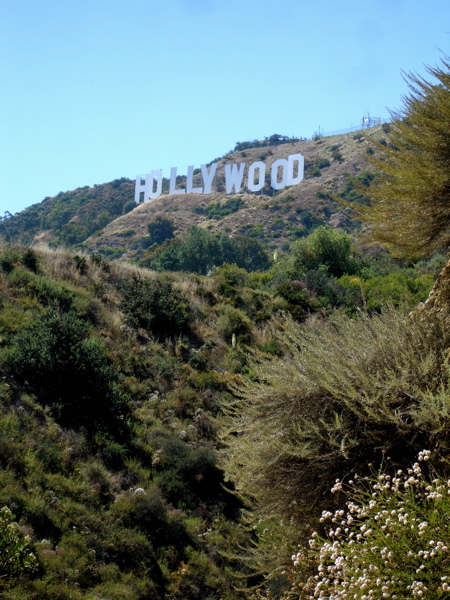 so cool!
That evening we decided on
Olive Garden for dinner…
I had the carbonara ravioli with shrimp
and Jeff had the mixed grill…yum and yum!
Then we drove back to our resort to relax in the hot tub.
A very fun day!
~Melissa
You may enjoy these related posts: