Print Friendly Version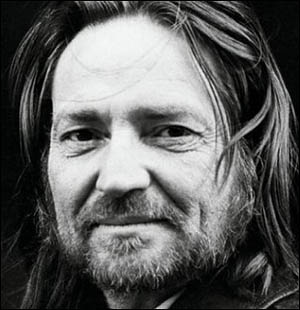 Some of my best childhood memories involve long car trips with my parents. The music is what I remember most and, luckily for me, there was always plenty of Willie Nelson. "On the Road Again", "Poncho and Lefty", "My Heroes Have Always Been Cowboys": all classics songs from my personal soundtrack that no one is going to take away from me.
So,when Willie came out with a book a few years ago, I naturally took notice. Here are a few snippets, with apologies to the editors of Oprah magazine:
On fate: "Sixty years ago, if I'd had the opportunity to lay out my life just the way I wanted it to happen – whatever I would have planned would have paled in comparison with what's actually happened. All I can say is, fortunately, I wasn't in control."
On raising pigs and working in the music industry: "I learned invaluable lessons in Nashville that apply to both farming and show business: Do not corner something you know is meaner than you; keep skunks of all kinds at a distance; if you forgive your enemies, it messes up their heads. (I never met a pig or a record executive worth holding a grudge over anyway.)"
On happiness: "If you consider all the people you know who seem truly happy, there is likely to be one trait – one essential perspective on life – that each of these happy people share . . .It is the word now. It is the understanding that happiness exists at just one time. And that time is now."
Thanks so much Mary! What a fun post!
~Melissa
You may enjoy these related posts: