Print Friendly Version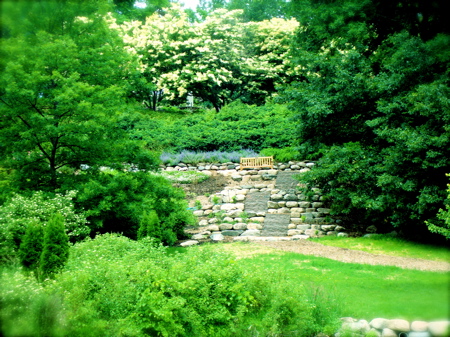 photograph by Melissa Placzek
My friend Cami just introduced me to a gorgeous book called "In God's Out of Doors," by William A. Quayle. So, so beautiful. I just ordered one of the 'rare' copies, and can't wait to hold it in my hands. This is just one of the many reasons why I love facebook. I love this connection to awesome, artistic and passionate people.
Here's a poem that I read while perusing the digitized version of the book on google. It made my heart sing. I am longing for spring. enjoy.
When Spring Comes Home
When Spring comes home,
from her long pilgrimage,
Unwearied, and unmarked by age,
When Spring comes home!
How wild with glee
The laughing children and the flowers,
And singing birds and golden hours,
And streams will be
When Spring comes home!
How the dull bank
Shall wake to smile with violets,
Forgetting winter's sad regrets,
And joys to thank
Sweet Spring comes home!
And down long hills
There babble like a happy child,
And swirl and leap with springtime wild
The crystal rills,
Sweet Spring comes home!
And Spring comes home!
When life's long winter faints and dies,
There dawns upon our watching eyes
Heaven's spring come home.
~William A. Quayle
You may enjoy these related posts: