Print Friendly Version
Today after a nice lunch out with Andrea and Madeline, we had a relaxing day at home. We decided to have a casual date night this week. We went to the local butcher and bought steaks to grill, and took a stroll up to the wine store while the coals began to burn…
Jeff went out to get firewood for a little backyard bonfire…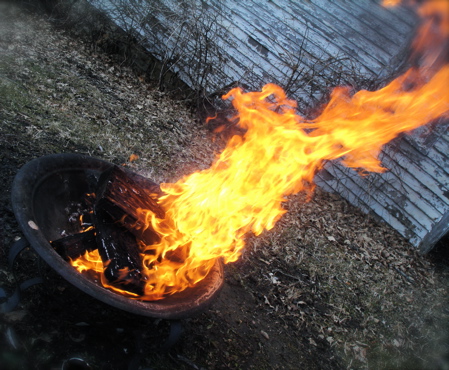 we sipped Pinot…
had Italian tomato salad with baguette,
unfiltered extra virgin olive oil & aged cheddar…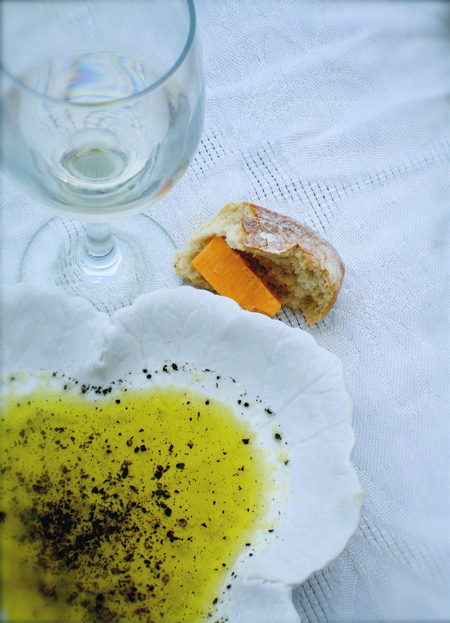 and…
great conversation  while watching the fire burn…
the old fashioned street lamps flicker on Plum Street…
and the sun set.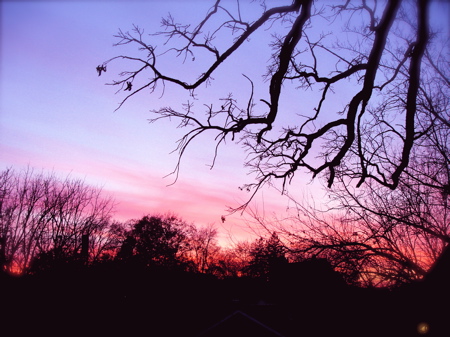 Tonight we listened to the sweet song of church bells…
and enjoyed the scent of fresh air, wood smoke and grilling steaks…
This must mean summer is near. Right?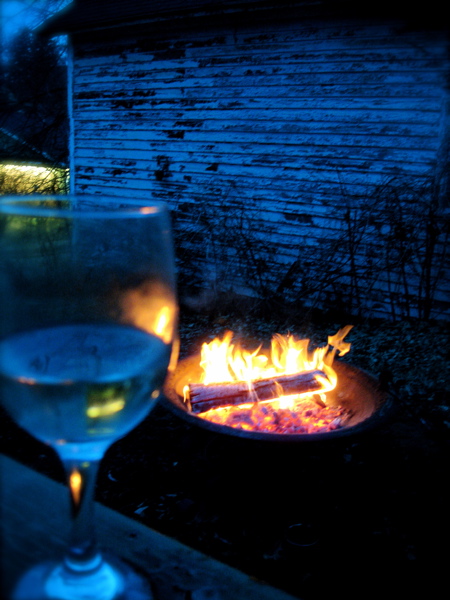 We cuddled up by the fire…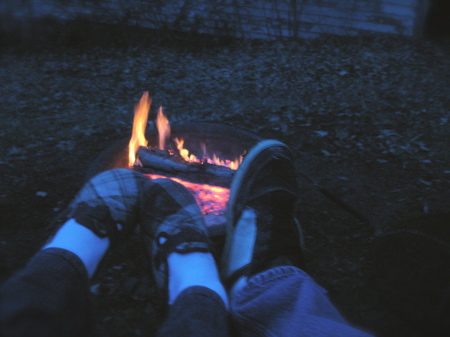 made toasted marshmallows for 2…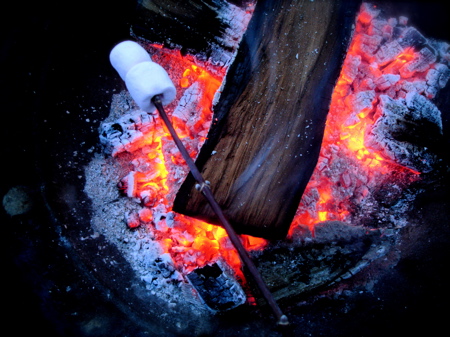 and then went inside to start watching the first season of
Gourmet's Diary of a Foodie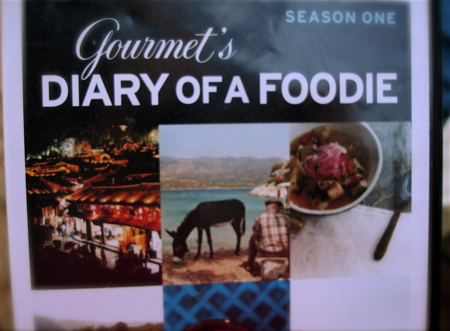 What did you do for date night?
~Melissa
You may enjoy these related posts: