Print Friendly Version
What little things are you doing to survive the rest of this crazy long winter?
Confession: Between writing chapters, painting illustrations, taking and editing photos, thrifting, knitting, and episodes of Private Practice… I have baked bread or cake or something every day for the last couple weeks. Thankfully bread freezes and company is coming on Thursday.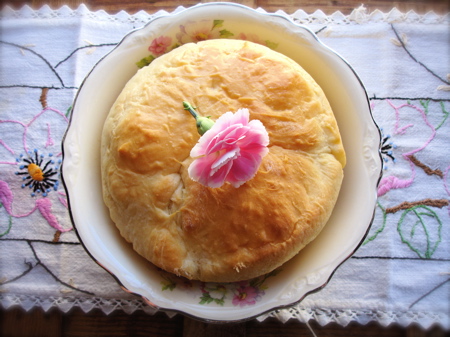 no-knead bread
Random: even though the temperatures aren't of sunbathing/sitting poolside/ backyard picnic quality yet…I am thankful that it's suppose to get up to around 60 today. At least I can go for a walk. I'm also thankful that the sun is back and has been shining through my (dirty) windows because at the beginning of autumn I went on a little day trip on the Great River Road with my BFF Jana and stopped at a favorite gift shop in Maiden Rock called Basil's (whew, run on sentance). They have these big disco balls hanging in their windows that make the whole room look like a fairy tale…When the sun shines on them it hits all of the little mirrors on the balls and the room fills with these dancing dots… Well, the wonderful gentlemen who own the gift shop must have known that their customers would be enchanted by this and have the disco balls available for purchase. I, sadly, couldn't justify paying $50 for the big ones. But then I  noticed a bin full of Christmas tree ornament sized disco balls for only a few dollars a piece! So I bought 4…2 for each of the bay windows in our living and dining rooms…
Anyhoo, yesterday I opened the curtains and the whole living room was filled with these dancing dots…and the kitties started to run around trying to catch them with their paws…and then Alice decided to sunbathe…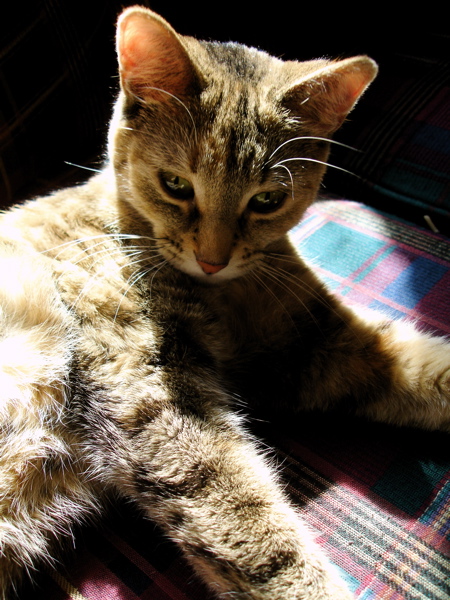 and Miller decided to hide…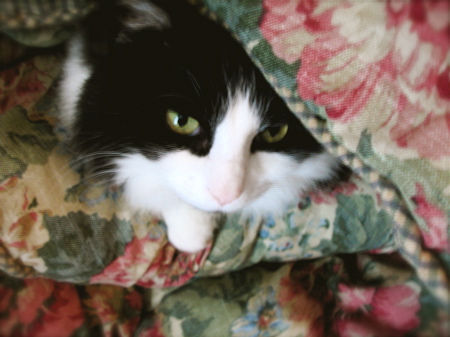 I tried to take a picture and could not capture the full effect… but here's a close-up of the ornament hanging in the window.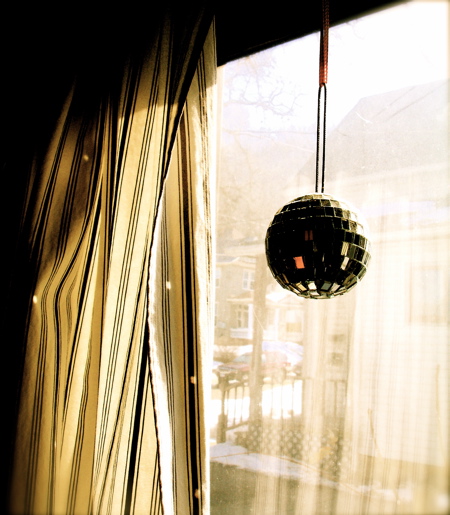 photographs  by Melissa Placzek
They really are cool, and would add a fun atmosphere to a spring or summer party.
How are you staying busy these last few weeks of winter?
~Melissa
You may enjoy these related posts: