Print Friendly Version
~Vintage Suitcase as Correspondence Center~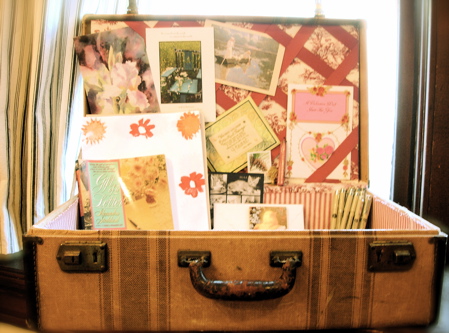 I loved turning one of my vintage suitcases into a correspondence center! The perfect vessel for holding stationery, writing pens, stamps, stickers, envelopes, cards and books on letter writing…my favorite is The Gift of a Letter by Alexandra Stoddard. The top part of the suitcase can be turned into a little French memo board. I like to keep favorite letters and cards on mine, but you could use yours for: newspaper clippings, business cards, reminders, shopping lists…the possibilities are endless. When I'm not using my correspondence center I close it and display it on an antique luggage stand. It doubles as an end table!
~Canning Jar & Fork as Recipe Card Holder~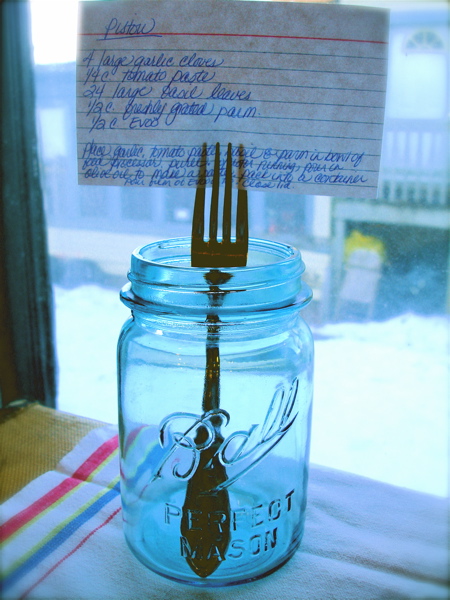 I love how much easier this makes reading a recipe when I'm in the throes of cooking!
~Rag Bag~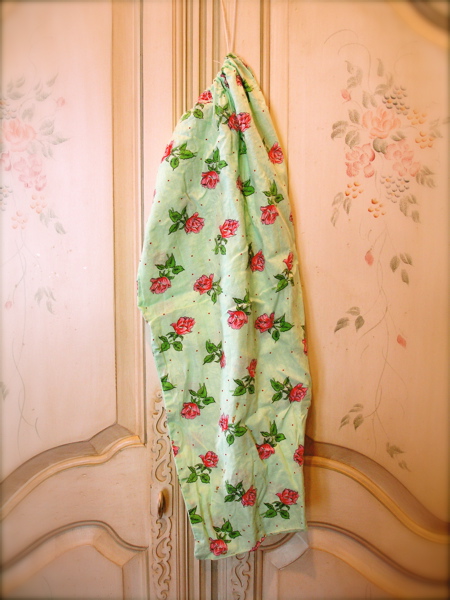 photographs by Melissa Placzek
A great idea inspired by the book The Handmade Home by Amanda Blake Soule. I know I've read about rag bags in Victorian novels, but I had never really thought about having one in my home.
" The family rag bag, the place where stained clothing, old towels and stray socks spend the remainder of their lives as rags for cleaning, is not so common these days. Over the years, many of us have strayed to the convenience of paper towels, but switching back to cloth has it's advantages." ~Amanda Blake Soule
I have to agree. Cotton cleans better than paper, it's earth friendly, and using rags instead of paper towels is more frugal.
I made my rag bag out of a vintage pillowcase, but any cloth bag will do.
~Melissa
You may enjoy these related posts: