Print Friendly Version
I have to dedicate this post to some of my favorite readers! Thank you soooooo much for your encouragement and for your beautiful letters! I appreciate you more than I can say. I love our daily banter, your funny comments, thoughtful posts AND the tokens of friendship I find in my mail box! You rock.
Today I received…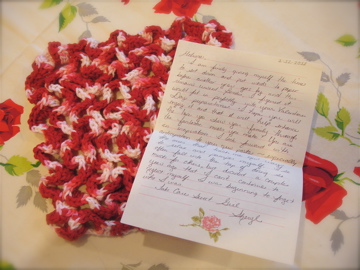 a hand crocheted trivet and a letter from my friend Sheryl. This was so heart warming!
Sheryl! Happy Happy Valentines! X and O!
Here are some other surprises from my reader friends!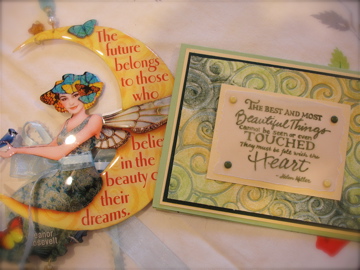 My friend Kimber sent this handmade card and Lani's Lady after reading this post…
Thank you Kimber for indulging me and sending me one of my Current Crushes! XO!!!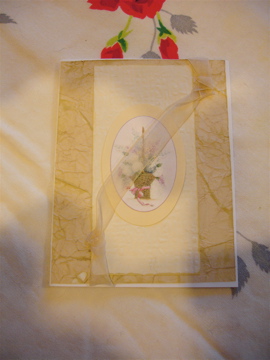 My friend Rachel sent me a beautiful letter calling me one of her favorite "Fabulous People" !!!
How cool is that! Rachel, thank you for making my year! 😉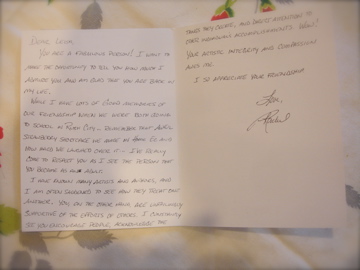 and last but certainly not least…
My friend Maria Denise Davis.
We went to highschool together and never spoke.
We got acquainted on this crazy thing called Face Book…
We're eachothers' biggest fans…
We decided to do a little bartering. She sent me a HANDMADE QUILT in exchange for 2 of my hardcover books…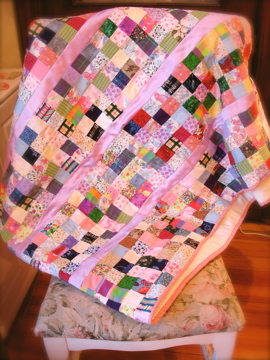 and sends me her homemade jam as gifts…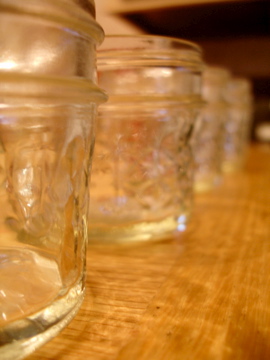 notice the empty jars. Yeah, that jam didn't have a chance with me in the house 😉
The BEST JAM EVER!!!!!
LOVE YOU LADIES!!!
xo,
Melissa
You may enjoy these related posts: