Print Friendly Version
I remember looking forward to the state fair all summer when I was little. The week of the state fair was always a little bittersweet, though, as it marked the beginning of a new school year and the end of summer vacation.
I remember riding on the tilt-a-whirl with my mom, going down the big slide with my brothers, watching the talent shows with my grandparents, eating mini doughnuts and pronto pups and drinking all the milk I could for a quarter. Now I'm making new memories with my own little family.
As I was looking through some of the pictures I took this past summer, I came across a few from this year at the fair.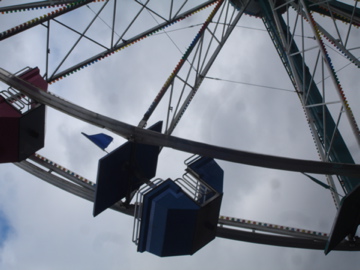 who can resist the thrill of the ferris wheel?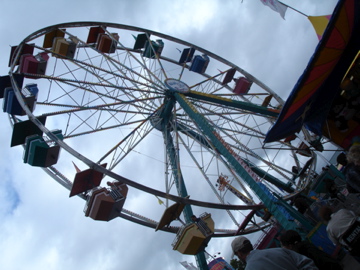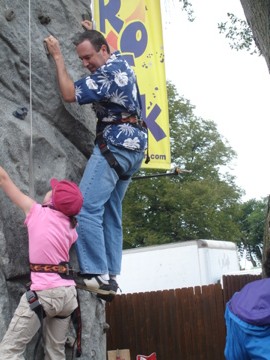 Gracie and Jeff rock climbing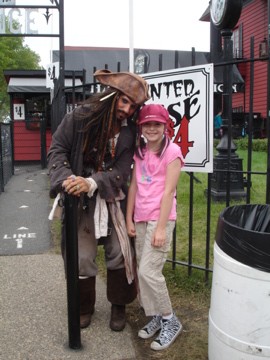 Captain Jack Sparrow and Gracie in front of the haunted house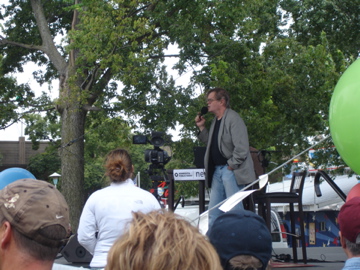 Garrison Keillor live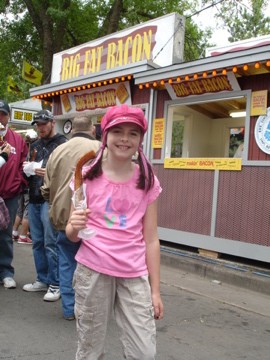 Gracie couldn't leave without trying a slab of "Big Fat Bacon."
Did you go to the fair this year? What were your favorite things about the fair? What did you eat?
~Melissa
You may enjoy these related posts: