Print Friendly Version
My sister in law, Robin, makes the very best corn bread on the planet.  It's sweet and moist and could almost be classified as corn cake. The sweetness goes perfectly with a spicy chili or red beans and rice.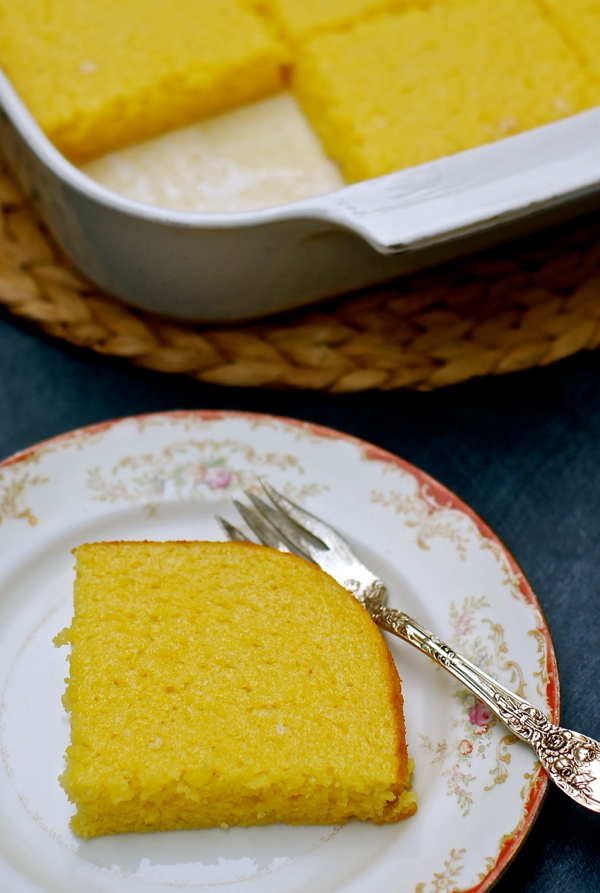 ~Robin's Corn Bread ~

2 cups milk or buttermilk
2 Tablespoons butter, melted
1 teaspoon salt
1 cup cornmeal
4 large eggs, lightly beaten
1 cup sugar
1/2 cup flour
1 Tablespoon baking powder
Scald milk. Add butter and salt. Stir in cornmeal and cook over medium-low heat, stirring constantly, allowing mixture to thicken a bit. Beat in eggs. Add sugar, flour and baking powder. Bake in a buttered 9 x 13 pan for a thinner corn cake, or use a 9 x 9 square cake pan and use the same amount of batter for a thicker corn cake if that's what you prefer.
Bake in a glass pan at 325 degrees F for 30 to 35 minutes or until golden around the edges and the center springs back when poked with your finger.
Enjoy!
~Melissa
Enjoy!
~Melissa
You may enjoy these related posts: