Print Friendly Version
One of our favorite autumn treats. Last night while the mister was grilling fresh salmon, I was making up a batch of latkes… Potatoes are the epitome of comfort food, don't you think?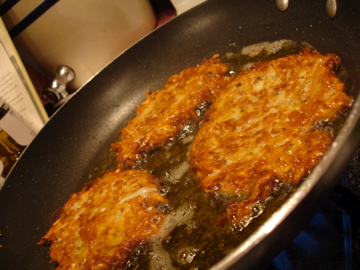 The recipe I use is from Nancy Willard's  book, Cracked Corn & Snow Ice Cream. It's simple and perfect. Try it and see for yourself. The only specification I would make for this recipe would be to use really good olive oil for frying the latkes. In my opinion,  good quality olive oil makes a wonderful recipe even better. I have added a little garlic powder to these before,  which is also yummy, but not necessary.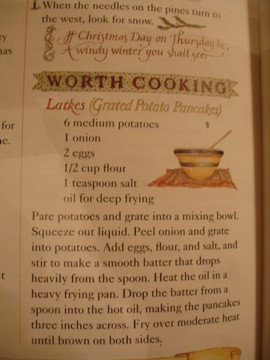 What's cooking in your kitchen?
~Melissa
You may enjoy these related posts: