Print Friendly Version
This is a delicious, cinnamony-sweet butter spread for toast, scones, muffins, popovers…whatever!  You may want to add jars of this yummy treat to your Holiday gift baskets.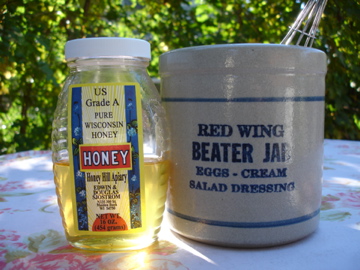 I like to use my Red Wing pottery beater jar to make this spread. This little jar is also nice for making salad dressings, beating eggs, and even for making homemade whipped cream.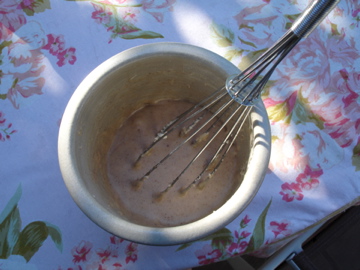 mmmmmmm….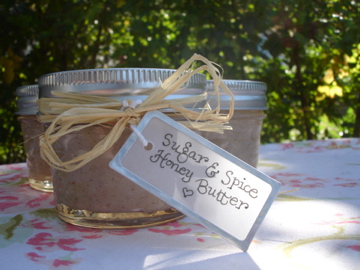 ~Sugar & Spice Honey Butter~
2 sticks real butter, softened to room temp.
1 cup powdered sugar
1 cup clover honey
2 teaspoons cinnamon
1 teaspoon nutmeg
Whisk all ingredients until smooth. Using a rubber spatula, scrape into 5 small quilted Ball jars.
Enjoy!
~Melissa
You may enjoy these related posts: