Print Friendly Version
"Wine, in moderation, unfolds a man's brain; a teetotaler rarely possesses great wisdom." -Jewish proverb
Jeff and I treat ourselves to a couple new wines every month and have our own little wine tasting. This month we tried an especially nice malbec, so I thought I'd share.
Don Miguel Gascon Malbec 2008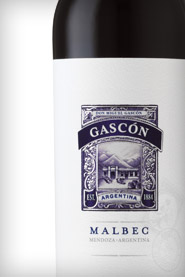 Aromas of blackberry, blueberry, cherry and plum. Dark chocolate mocha on the palate. Soft tannins on the finish. Slightly dry, but a very drinkable malbec.
~Melissa
You may enjoy these related posts: